You would never know from its name that 'The Cow Pond' is actually a Baroque design landscaped lake. For those living in or visiting London, The Savill Garden and environs is a short train ride or 30 minute car journey away. Glorious landscapes and Pimms fuelled picnics await!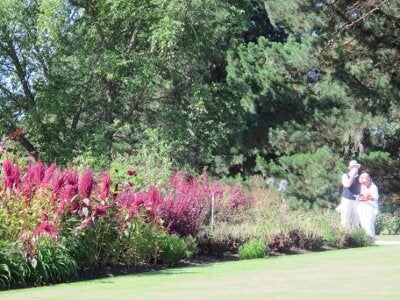 I have never visited The Savill Garden nor the Valley Gardens before. I, like many others, have experienced Windsor Castle, shopped on the town's high street, ambled up Great Windsor Park's seemingly never ending Long Walk...even gone to Legoland. Though these gardens, part of the royal landscape, lie just a few miles north of Windsor and within earshot of the village of Old Windsor, many have never heard of them. Apparently, there are only about three million visitors a year to the rural estate.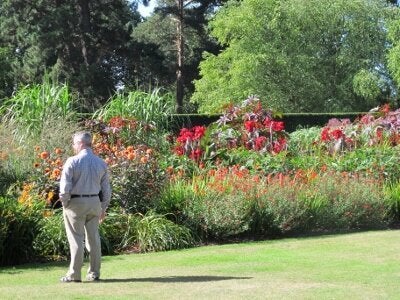 So when I make the 20 minute taxi journey to The Saville Garden I am really in for a surprise. This 35 acre garden has some of the most beautiful displays of flowers and roses I possibly have ever seen. Its Summer Garden is chock full of herbaceous borders in astonishing colour combinations and, in the midst of this riotous display, the Rose Garden is a fragrant oasis. But by far my favourite section is the Hidden Gardens in the middle of the complex. With shady trees, yet more gorgeous borders and plenty of wooden benches arranged so visitors can sit and soak up the surroundings, it is a cool delight. I have discovered that groups can even book their own Royal Garden Party and have tea on The Lawns. How charming!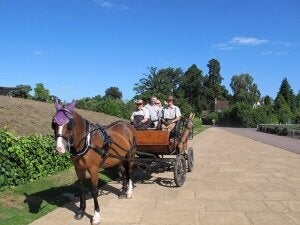 But what I really love is having a carriage ride with Delwyn, the Welsh Cob, organised by Ascot Carriages. This 6 seater carriage was previously used by the Queen's Equerry and Horsemaster, Lt. Col. Sir John Miller. In bright sunshine, we plod along under enormous redwood trees that would have started life as seedlings, bundled and brought over from California. After just a few minutes of traveling along a nearly deserted dirt path, we are gazing at the vast lily pods that cover much of The Cow Pond.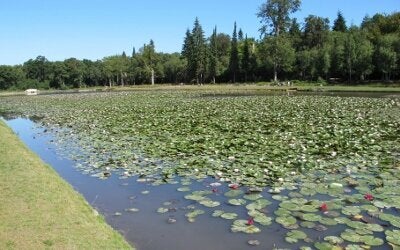 This stunning, shimmering Baroque ornamental lake has only very recently been refurbished after it was completely taken over by aggressive Rhododendrons. It is now returned to its original condition and there is even a tiny wooden pavilion that has been built in honour of The Cow Pond's reopening.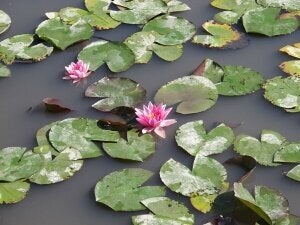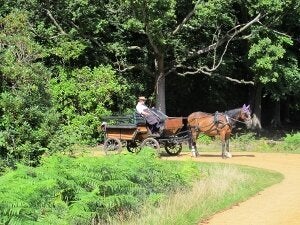 For a nominal entrance fee of £6.50 (winter price), £2.50 for children 6 - 16 and under 6s free, this is a 'must see' destination that is undervalued and overlooked.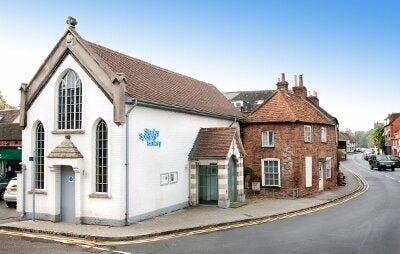 Making a short trip from The Savill Garden to the remarkable picture postcard village of Cookham, we will now visit a very intimate place. Not terribly far (as the crow flies) from Maidenhead, or the rather pedestrian Slough, Cookham is best known for housing the important works of former resident and artist Sir Stanley Spencer. The Stanley Spencer Gallery is located in the tiny Methodist Chapel where Cookham's most famous son attended church services with his mother. Stop here and procure a map of the village so you can explore the places that were themes of Stanley Spencer's works. Little has changed here since the 1930s, so a stroll around will transport you to the past. Especially lovely is the path that runs along the Thames...really quite magical.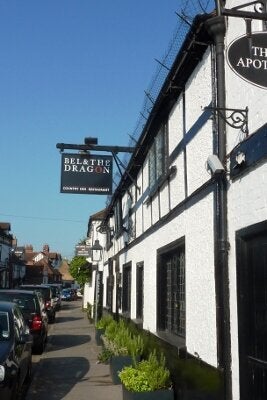 The village also boasts a very fine gastro-pub, Bel and The Dragon, which is full to the brim with folks stopping for Sunday Lunch. The recently refurbished 600 year old building is very popular with locals and tourists alike. I had a roast dinner and was not disappointed - the beef was perfectly cooked and succulent. A special dessert concocted by Chef Ronnie Kimbugwe of peaches cooked in Cointreau and smothered in organic Vanilla ice cream is, quite simply, to die for.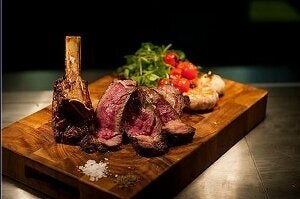 After lunch, we make our way back to Windsor and fit in a tour of the Windsor and Eton Brewery. It is much more interesting to learn about hops and grains then you would think. Definitely worth visiting...and be sure to taste the Kohinoor IPA. That was my favourite.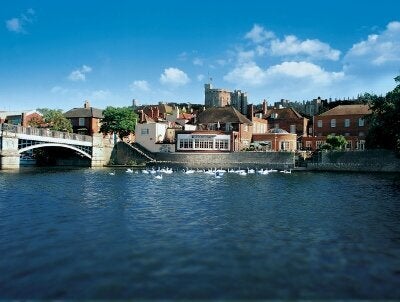 Speaking of brews, the riverbank is the perfect place to relax and enjoy a beer or whatever else you fancy. The Thames is particularly picturesque along this stretch with ubiquitous swans gliding by and many birds migrating here to challenge them for the tourist's attention (and bits of bread). We had a chilled beverage on the terrace of our hotel overlooking this scene before moving inside to have dinner at the Thamesview Restaurant. The 18th century Sir Christopher Wren Hotel and Spa has had a complete makeover but is still a warren of higgledy piggledy hallways and stairwells spread over five buildings. We very nearly did get lost once trying to find our own room but that adds to the special character of the place.
Sitting by the riverbank on a late summer's evening watching the sunset is a highlight of any stay in Windsor. I am already making plans to come back for the holiday season.
All images ©roamingscribe unless stated
Sir Christopher Wren Hotel and Spa has double rooms from £110 per night. www.sarova.com
Official visitor website for The Royal Borough of Windsor and Maidenhead is www.windsor.gov.uk . Request a copy of the 2013 Visitor Guide online or call the Royal Windsor Information Centre +44 (0)1753 743907.
Related