Sometimes having two hats throws up some interesting juxtapositions. Ten days ago, with my novelist hat on, I was in Dublin for the Bram Stoker festival; 72 hours later I was in Singapore, as official copywriter for this year's World Entrepreneurship Forum.
The annual Forum brings together entrepreneurs from over 40 countries, creating a space for networking, knowledge-sharing and mutual support, as well as the opportunity to meet some of the stars of this particular firmament, including Melinda Emerson, the champion of US small business, Dusan Stojanovic, the European Business Angel of the year for 2013, and Ashish J. Thakkar, a refugee from the Rwandan genocide who started his first company at 15 and now heads the multi-million dollar Mara Group, which is one of Africa's most successful multi-sector conglomerates. And he's still only 32.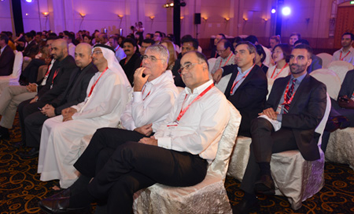 The theme this year was 'navigating change for sustainable growth', and pretty much every word of that phrase was dissected in a series of lively discussions and workshops, from what sustainability really means, to the challenges of a global economy moving towards a new high-tech low-carbon future, to the changes entrepreneurs face inside their business, when they're looking for the finance they need to scale up and grow.
But as with all good gatherings, it was the unscripted and unexpected that provided some of the most thought-provoking moments. The Forum has always given equal weight to social as well as commercial entrepreneurship, seeing entrepreneurs as the creators not just of wealth but of social justice. I've met many interesting people from both sides in the three years I've been attending, but what struck me this time was the ease with which the most successful young entrepreneurs bridge that divide - indeed barely acknowledge it to be a divide at all.
Thakkar wasn't the only young businessperson at the Forum who was totally at ease wearing both hats: his company doesn't just fund a separate non-profit Mara Foundation, but he's set up some of his ventures with the sole aim - at least initially - of providing the cashflow to fund social enterprises that support emerging African entrepreneurs. And the same commitment to both people and profit motivates other high-achievers like Daniel Epstein, one of the Forbes Impact 30 at just 26 and co-founder of the Unreasonable Group, which devotes itself to finding answers to some of the world's most intractable social and environmental challenges, and Nanxi Liu, the 23-year-old CEO of a US tech company and founder of Nanoly Bioscience, which was recently named by NASA as one of its top ten new tech companies. But it's what that business does that's so revealing. Liu spent her first five years in an area of rural China with no running water and little access to electricity, and what Nanoly's working on is a new polymer that could allow vital vaccines to be transported and used without refrigeration, which would benefit precisely the same sort of community that she grew up in.
These are exceptional people, of course, but you could see exactly the same passion and energy in the Junior WEF members, many of them still at college, who came to the Forum from as far afield as Buenos Aires and Hangzhou. The world will need anything up to 600 million new jobs by 2050, but this is a generation of young people who no longer want to be job takers, but job makers - not just consumers but contributors too. And hats off to them. At one of the question and answer sessions, a WEF member asked the panel on stage whether society has got its priorities right - whether we shouldn't just be focusing on what sort of world we're leaving to our children, but what sort of children we're leaving to the world. Judging by this year's Forum, he doesn't need to worry: it's going to be in very good hands.