When it comes to backpacking and travelling, we all want to go for as long as we possibly can, and we all want to get the biggest bang for our buck. But what about travelling for free? Is it actually possible?
Not only is it possible to travel for free, but it forces you into situations where you'll really learn a lot about yourself and about the people you'll meet along the way. I remember hitchhiking for over 500 miles in Australia, with one of the kindest women I've ever met called Shelia (honestly, you couldn't make this stuff up). On that one trip, I learnt more from her about the history of Australia than I did from any tour guide or book in the other five months I was in the country. And how much did it cost me? Not a cent.
Take Graham Hughes for example. He infamously travelled to all 201 countries in the world (most of them recognised, and a few unrecognised one's too), completing his epic Odyssey in November 2012. At this point it's worth mentioning that he did this all without flying and only a shoestring budget of less than $100 per week! That's $14.30 a day, or to you and me, £8.95. How's that even possible? By getting a lot of things for free.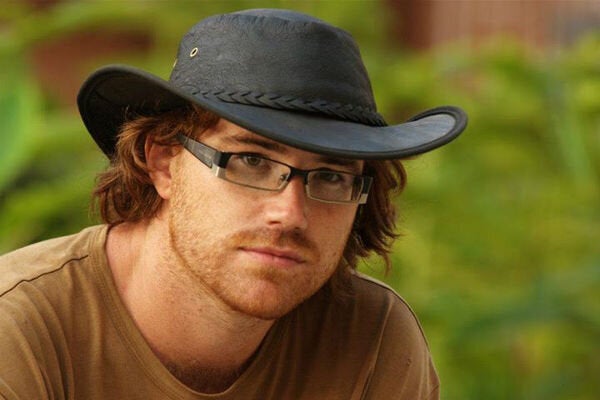 Photo contributed to Graham Hughes
So, how can you travel for free, or at least as cheaply as possibly?
CouchSurfing is a social networking site founded in 2004. Since then, it's grown from strength to strength, and it's now one of the biggest travel social networks in the world (with over six million registered members across 100,000 cities). People create profiles and connect with each other. Once connected, people can look for places to stay in a host's country for free. All of this is to promote international understanding and cultural exchange, and it's a fantastic way to meet new people without spending any money (though a few beers as a thank you is always welcome!) With CouchSurfing, you truly get to experience a city or country through the eyes of a local, making sure you get that authentic experience.
WWOOF, which stands for the 'World Wide Opportunities on Organic Farms', is a network of national organisations that facilitate placement of volunteers on organic farms for free. What this means is it gives you the chance to experience idealistic lifestyles, such as living in a chalet at the foot of Mont Blanc, or even staying in the stunning landscape of New Zealand, without having to fork out hundreds of pounds for the experience. With WWOOFing, not only do you get to learn all about the country you're in, but you get to learn an alternative life skill too; that's farming. All you have to do is get there, and once you're there all your food and accommodation is taken care of. In exchange for board, you're expected to put in a few hours of hard graft on the farm helping out. It's a great way to keep fit, work outdoors, meet some like-minded people, and do it all for free.
3. Teaching English as a Foreign Language (TEFL)
Teaching English as a foreign language, or TEFL as its otherwise known, is, well, teaching English in a country that doesn't speak it as the primary language. Imagine China and Brazil and you're just about there. There are a number of things that's brilliant about teaching English as a foreign language, but in essence, these are; 1) you get to travel the world, 2) you'll make friends for life, 3) you'll learn about a completely different culture and society, 4) all your food and accommodation is paid for. However, I have to state at this point that teaching English as a foreign language isn't travelling for free; you actually get paid for it (in some places a lot of money). All you need to do is get yourself a TEFL certificate, apply for some jobs and you're good to go. Once you have your TEFL qualification, it's completely up to you where you go and how long you go for.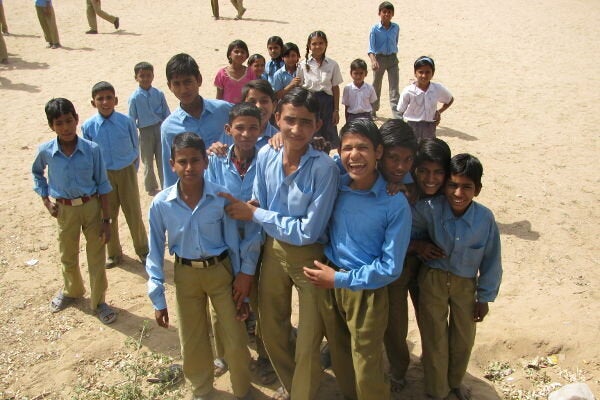 Hitchhiking is one of those activities that's associated with backpacking and travelling. All you need to do is have the determination (an empty wallet will do wonders for this), and stick out your thumb. People hitch for all sorts of reasons - because they have no money; because they want to meet someone; because it's an adventure - however, whatever your reason, you're going to enjoy it (you've got to trust me on this one). As I've already stated, I love hitchhiking, and I've done it all over the world; every time I've done it I've had a really positive experience. If you're looking to keep costs down while you're on the road, then you should definitely consider hitchin' a ride.
There are a million and one travel companies out there offering one or two trips for free, but did you know it's not just travel companies getting in on the action? Take Honda as an example. They're currently running a competition where you can win £5,000 towards your dream journey, and if that's not an incentive to enter then I don't know what is! As with all competitions, you've got to be in it to win it, and it's important to enter as many of these competitions as possible. You'd be surprised at how good a chance you've got (trust me, I've got insider information on this), and you never know...
So there you have it, five tips on how to travel for free. Follow these and see where it takes you around the world...