It's now only 10 days until the British and Irish Lions play their first test in Brisbane, Australia, and people are buzzing with anticipation; there's a true sense of belief that this is our time, a time for men, for lions, to walk a path that few have before and win a test series.
With the countdown until the final day, it's all about pride and passion, the honour of being a part of one of the most prestigious tours in the world. And of course it's about winning, at all costs.
For the Lions, it's been a case of so far so good. They've coped with everything thrown at them winning four from four, and head coach Warren Gatland will be pleased with how his squad have gone about their business.
The only complaint he can have is not having sterner opposition, a sterner challenge. One worries that the Lions might be a little undercooked for the first test, but its Gatland's job to ensure they're prepared. If history is anything to go by, the Wallabies won't roll over and die, but will give everything they've got. For them, it's not just about winning for the Green and Gold, but for the whole of the southern hemisphere. Australia, New Zealand and South Africa have all gotten used to beating the Lions, and I'm sure it's a tradition they'll want to continue.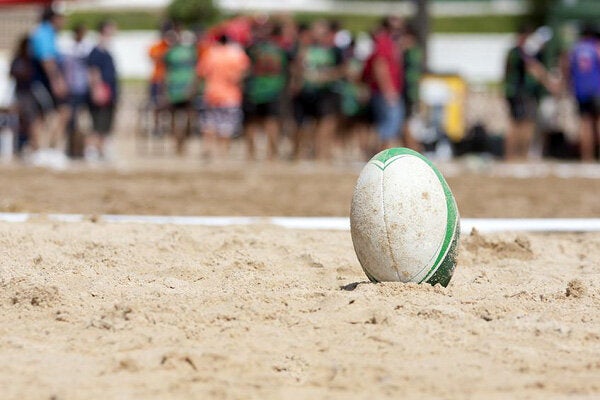 For me, the countdown is only five days until I go to the Gold Coast. With over 75% of Lions supporters staying on the Gold Coast for the first test, I'm perfectly positioned to see what it means to be on tour.
I can't wait to see what people's thoughts and feelings are on the outcome of the series. I'm going to be interviewing tourists and locals alike for gapear.com and Gold Coast Tourism and giving live up-to-date coverage, so make sure you follow my trip to see what's going on on the Gold Coast. I have no doubt in my mind that both sides of supporters believe they can win; no inch is given among the fans as much as the players.
One of the good things about being on the Gold Coast is you're almost guaranteed perfect weather. With people looking to kick back and relax in-between games, it'll be interesting to see what people do in their down time. After all, they're in one of the most beautiful places in the world, and for most a trip to Australia is a trip of a lifetime. Add in the fact that it's a Lions tour and it's all set to be an amazing trip.
I'm expecting an atmosphere like no other, a time for British and Irish supports to truly unite under a red banner, to be brothers in arms.
Whether we win or lose still remains to be seen, but if there's one thing for certain, there will be pride and passion until the end.
Related