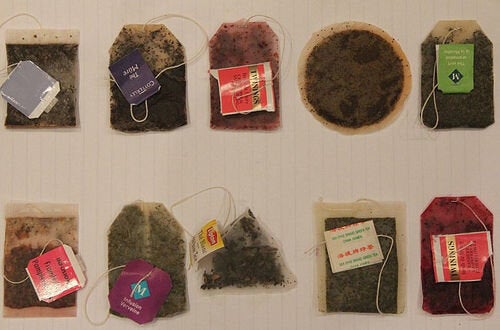 It's no surprise when I say, that those of us Britons love a cup of tea. We are renowned for it, and often get mocked in a fake (and usually poor) cockney accent 'Do-ya-wanna-nother-brew-mayte'. However, the typical 'brew' has changed and the once loved builders cuppa, milk and two sugars please, has transformed.
Our emotional attachment to tea has been stewing since the first Oriental teas landed on our shores in the 17th century. But, in the 21st century we still love a tea-party. Tea makes up an impressive 40% of the liquids we consume, adding up to a total of 165 million cups per day and Waitrose saw a 7% increase in tea sales between January 2013 and January 2014.
However, research has shown that not only has tea appreciation escalated, but the sales on varieties of herbal and green teas have really taken off by 83% in the past two years and there are now approximately 1,500 types of tea on the market today.
The traditional English Breakfast tea does still account for the biggest share of the tea market at 70%, but sales on ordinary tea bags have dropped 1.5% from £470 million to £463 million between 2010-2011. Although tea is still drunk by nearly 9 in 10 citizens in the UK, the number of us actually drinking a good-old-fashioned cup of tea has fallen from 87% in 2010 to 83% in 2011.
However, our tingling taste buds are turning to herbal and green teas that infuse imported flavours of the far east with the fields of 'England's green and pleasant land'. Sales of fruit and herbal tea bags were up 10% between 2009 and 2011, and speciality teas and decaffeinated varieties grew by 8% and 16% respectively.
Amongst these figures and tea sprouts, Green tea is taking centre stage. Sales have almost doubled from £12 million in 2009 to £22 million in 2011, with as many as 12% of Brits drinking a cup of green tea a week.
With this new mode of green-tea-drinkers, a whole fashionable tea-industry has bloomed. As such, the largest amount of loose-tea drinkers are aged between 25 and 34 years old. Alex Beckett, senior food analyst at Mintel said:
"Tea has an increasingly cool image. With many of the nation's younger consumers having a keener interest in food, as well as quality coffee, this group are more likely to be more open to discovering the benefits of loose leaf, such as the full flavour of the larger leaves."
To meet this voguish trend, a whole industry is undergoing a tea makeover. Starbucks recently opened its first tea-bar in Manhattan. In London and other larger cities in the UK, one can visit whole shops dedicated to tea and be guided by a tea sommelier through the speciality varieties. In restaurants, you can order matcha green tea icecream and green tea soba salad. Most intriguingly, is the birth of the tea cocktail in Brighton (The Devil is a Woman cocktail is comprised of lemon and ginger green tea, gin and ginger beer.) Jameel Lalani from Lalani & Co said:
"It feeds into the wider trend for Britain becoming a nation of food lovers. We want to know the provenance of our meat, fish, fruit and vegetables,
We're now approaching tea like a fine wine or a single malt whisky - we're interested in the flavours and the stories behind the producers."
Not only are we enjoying the delicate and fresh flavours of green tea infusions, but we are reaping the infamous health benefits of antioxident, anti-carcinogenic properties. A Japanese study of more than 40,000 adults showed that drinking more than five cups of green tea daily reduced the risk of a heart attack or stroke by 26% and green tea extracts are also increasingly found in beauty products due to its caffeinated properties.
I think its fair to say that the humble cuppa has well and truly had a makeover.