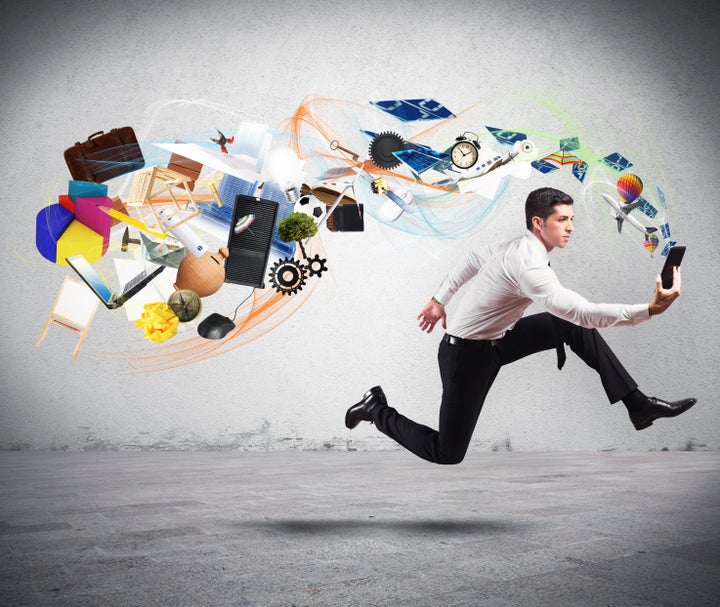 I've been talking for some time about the changing world of work, and how traditional working life patterns of employment and doing business are increasingly less relevant in today's workplace.
A combination of economics, technology and changing attitudes is forcing change upon us, like it or not.
To succeed in this new environment, we need to do things differently. However, many of us, employers and employees, have yet to grasp the monumental shift that is taking place all around us.
One of the biggest transformations is our growing aspiration to give up our 'day job', i.e. working for someone else, and work for ourselves instead, perhaps working from home.
Britain is fast becoming a nation of business owners and self employed freelancers. With 500,000 new businesses starting up in the UK alone last year, suddenly it seems everyone wants to go into business for themselves.
It is exciting and inspirational to see this process unfolding all around you.
So what does this tell you if you still work for a company whose approach is stuck firmly in the past, and which offers no outlet for your individuality, energy and skills?
Well, it should reassure you that if you make the decision to leave the corporate environment and strike out on your own, you aren't being a maverick or a dreamer, but are in fact joining what is fast becoming a mainstream movement.
Expert analysis shows that it's the increase in numbers of self-employed people that's behind recent falls in official unemployment figures, and not the creation of new jobs.
Labour market data from the Office for National Statistics (ONS) reveals that while the increase in the number of new employees was just 0.2% for the last quarter, the number of self-employed rose by 4.1%. That equates to an extra 172,000 start ups, and puts the total number of self-employed at 4.37 million, or 14.5% of the total workforce.
Interestingly, since 2008 84% of the increase in self-employment has been among those aged 50+, with London having the highest proportion of self- employed workers.
The move into business has been particularly marked amongst women. For instance, data from the Federation of Small Businesses (FSB) reveals that, at least when it comes to retail, women are 'taking charge' of the High Street, with 47% of new outlets since 2008 having been launched by women.
All of a sudden it seems that women are discovering their entrepreneurial spirit and taking the plunge ... doing it their way. Women it seems are more prudent than men. The FSB's research also reveals that women borrow on average £18,700 to set up, some £10,000 less than men. This is significant and of great benefit when one of the first rules of business is to keep a close eye on profit margins through good cost management.
Overall, what these figures show is that rather than passively accepting others' control over our employment, our careers and our future, growing numbers of us are voting with our feet and deciding that the 'security' of having a job is actually no security at all. Redundancies are still occurring, so even if you're safe now, it doesn't mean you will be tomorrow. And I believe that situation is set to get worse.
With many companies caught out by the recent downturn, my guess is that more and more organisations will look to introduce greater flexibility into the way they handle their 'human overhead', resulting in even greater instability in the jobs market.
So, with the trend towards self-employment well established - and not just a reaction to the downturn as many economists thought - if you're thinking of leaving the corporate world, your timing couldn't be better.
Even if you're not a natural entrepreneur, it doesn't mean you can't think and behave like one, and run your own business. These are skills that can be learned and applied - you may just need some support and guidance to get you going.
So why not take that business idea down off the shelf and start exploring the possibilities that lie outside the corporate world - while you still have your job and your paycheque? Planning is essential for success, and most of us making the transition need time to adjust from thinking like an employee to starting to think and act like a business owner and entrepreneur.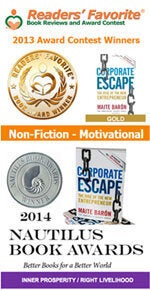 Looking for more inspiration from the Award winning author, speaker and coach Maite Baron, then download 2 free chapters from her Nautilus 2014 Award winning book Corporate Escape The Rise of the New Entrepreneur. With the bonus that you will receive her weekly thought provoking updates. Get your download here.