Vietnam has a vibrancy that will bewitch you, from its beauty to its and diversity, a country that has everything everyone could want a mix of natural wonders, colonial Indochine charm and a cuisine that stands head and shoulders above its neighbours.
Its long coastline has some of best beaches in the world dotted with many chic beachside hotels. Vietnam can be traversed either north to south or vice versa. But beginning in the north allows you to relax at one of the southern islands as a finale. Below are just a couple of reasons why you will love Vietnam, but don't take our word for it, just hop on a plane and go see yourself.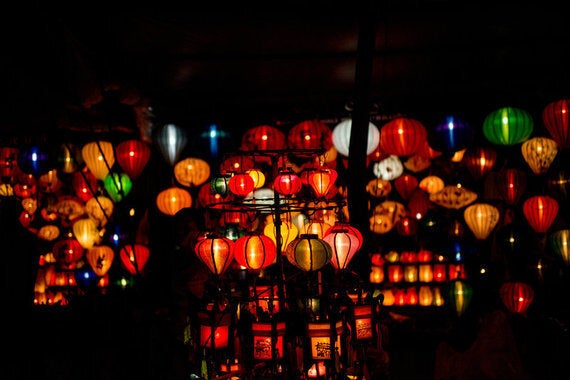 Listed as an UNESCO World Heritage listed site, the old trading port town of Hoi An is a place you will never want to leave, you will fall in love with this town. It is easy to get lost in its small cobbled streets lined with boutique art galleries, small craft shops, incredible restaurants, the nearby historical ruins of My Son open up a forgotten world. Hoi An is only minutes away from one of the longest sandy beaches in the country that stretches all the way to Da Nang. If you want to visit one of the many villages surrounding Hoi An, you can hire a bicycle and ride off and see a small slice of Vietnamese village life. The local farmers are very friendly although they won't be able to speak a word of English, but sign language and a smile always help.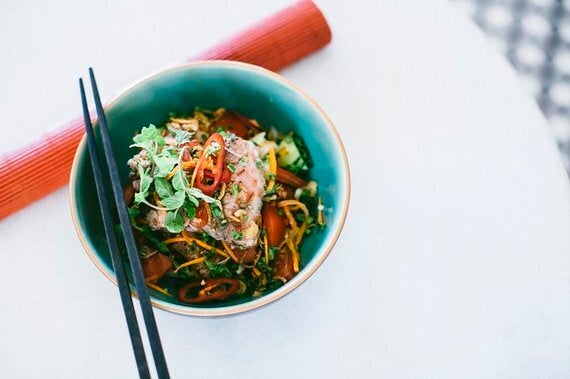 A major highlight of any trip to Vietnam is its food, without a doubt the best in Asia and head and shoulders above its neighbours. It has slowly developed over the centuries taking subtle bites from not only its near neighbours but from its former colonisers as well. The Chinese and French both left their mark in very subtle ways, however it took the Vietnamese to combine flavours, techniques and ingredients to create a truly unique cuisine. Only the Vietnamese could take the ordinary baguette and remake it with rice flour to create a light and fluffy version far superior to the French original and fill it with Vietnamese pates and spicy pickles to create a great sandwich, the Banh Mi. They also took the idea of stock making to new levels in creating what most people class as Vietnam's national dish. Pho, a simple noodle soup made with a stock that any French chef would be proud of. The food in Vietnam is delicious and one of the many things you will always remember form your trip.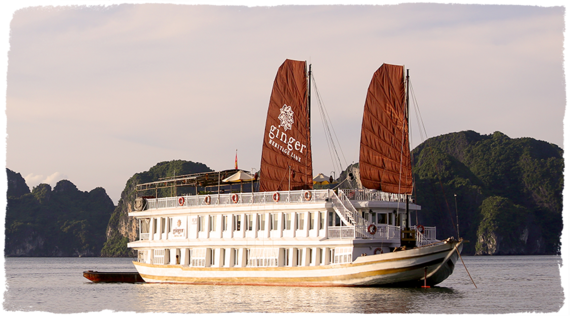 Ginger Junk Heritage Line
Halong Bay is probably Vietnam's most famous and treasured natural wonder, this UNESCO World Heritage Site is the countries jewel in the crown that every traveller to Vietnam has to experience. You have to experience Halong Bay on board one of the many traditional Junks that sail around this incredible bay. They come in a variety of sizes from small boutique boats, perfect for honeymooners wanting the ultimate intimate experience to larger boats for families and friends. Time on the bay is not solely limited to sailing or relaxing on board admiring the landscape. Stopping off here and there, jumping off for a bit of swimming, kayaking or even relaxing on deserted beaches or visiting one of the many fishing villages that are scattered around the bay.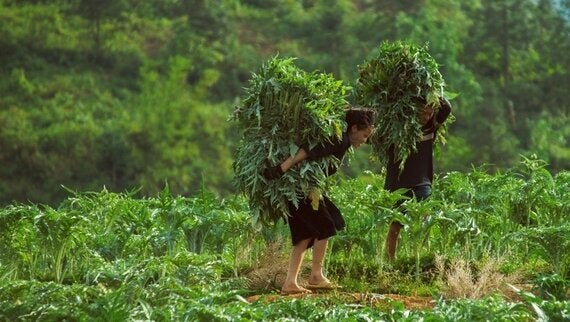 Hidden away in the remote northern mountain region, Sapa is a world away from the scenic coastline that Vietnam is so famous for. Accessed from Hanoi via luxury overnight train you arrive into the hilly rice terraced landscaped dotted with small minority villages. The small town of Sapa is nothing special, in fact it is quite unappealing, but the countryside and the weekly local markets around are what you are here for. The Hmong and Dao tribes are in the majority here and you can trek through their villages in the valleys below. You will make instant friends with the local groups who will want nothing more than to sell you locally made curios, it's all done with a smile and you are easily persuaded to part with a few dollars here and there. Sapa is best with a car as some of the best markets are up towards the Chinese border.