Ready to take a trek off the beaten festival path? From mountain thermal springs to private secluded beaches to 100% sustainable eco-friendly ventures, all of the festivals on our Top 10 Boutique Festivals list have their own unique points of difference, boldly turning away from current trends to forge their own unique paths on the European festival landscape. If you're looking for those unforgettable experiences that you'll tell your grand-kids about then look no further.
10. Edge of the Lake Festival 2014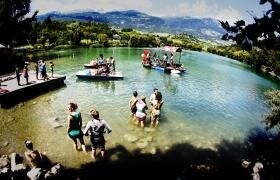 Tickets from €35 (3 day festival pass)
The 8th edition of Weekend At The Edge Of The Lake Festival takes place in a little summer alpine paradise: the Géronde Lake in Sierre, Switzerland. With over 5,000 festival goers set to be in attendence for three days and three nights of concerts, live sets, DJ sets and visual art performances all taking place at the shore of the little lake.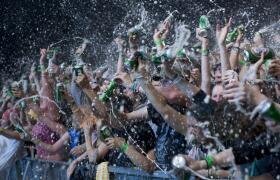 Tickets from €89 (3 day festival ticket)
The beautiful MS Dockville Festival takes place in the outskirts of Hamburg, located on an old industrial area by the waterfront, accessible by ferry. Besides the huge lineup, there's an abundance of sights and treats to discover on the festival site. Installations, theater and performances are combined in one awesome art camp, and the location, art, and musical focus on international newcomers make this festival one of Europe's best.
8. Meadows in the Mountains Festival 2014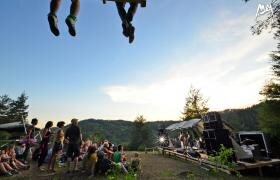 Tickets from €120 (3 day festival ticket)
Headliners: Maayan Nidam, Ruede Hagelstein, Jazzanova
Meadows In The Mountains Festival unleashes it's otherworldly sunset, sunrise and sun kissed line up for it's 4th chapter this June. With over 40 artists already announced, Meadows is back bigger, better with a wider spectrum of music and a superb array of creative art collectives and installations set across three days in an unrivalled and breathtakingly beautiful festival vista.
7. The Garden Festival 2014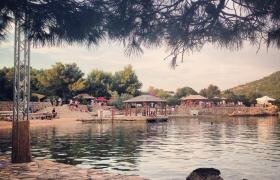 Tickets from €18 (festival day pass)
Headliners: Derrick Carter, Crazy P
The Garden Festival is one of the region's leading boutique odysseys, treasured as much for its wide musical spectrum to the delectable fusion of holiday and festival into a sun-kissed adventure with like-minded souls from all over the world. Sound-tracked by leading exponents of the underground scene a liberal dose of headline names, The Garden Festival remains true to its original roots, founded upon an ethos to create a magical and enchanting environment under the dazzling Croatian sun and starlit skies.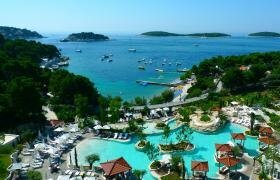 Tickets from €55 (one-day festival ticket)
FOR Festival is a non-traditional music event on the picturesque island of Hvar, Croatia. An intimate and exclusive (only 2500 tickets available per day), carefully curated musical experience on one of Croatia's most beautiful islands, it's a festival experience like none other.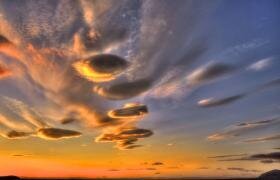 Tickets from €127 (3 day festival ticket)
Headliners: Massive Attack
Secret Solstice is an Icelandic music festival that's being held for the first time in 2014. The festival features over a hundred local and international artists from a dizzying array of genres, showcasing both established artists as well as exciting up-and-coming talent over the course of three days. Held during the 24 hour midnight sun during the famous 'summer solstice', the festival is themed on Norse religion and mythology of old, and is set to deliver a unique party atmosphere filled with great entertainment.
4. Positivus Festival 2014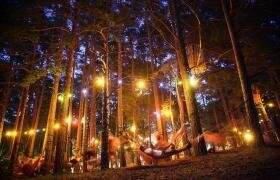 Tickets from €57 (3 day festival ticket)
Headliners: Kraftwerk, The Kooks
Positivus Festival is a 3 day music festival in Latvia, with international chart toppers and underground emerging talent set in an idyllic holiday location on the coastal town of Salacgriva.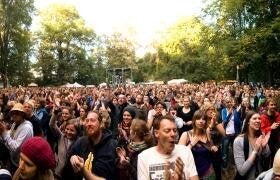 Tickets from €52 (3 day festival ticket + camping + parking)
Looking for a small, intimate festival with a personal touch? New to festivals or simply tired of the crowds at the mega events? Do you want to hear music to entertain, enrich and inspire, and that you can also dance to? Then look no further than Germany's Appletree Garden Festival.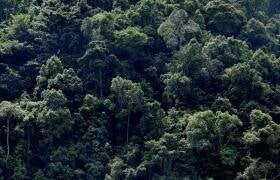 Tickets from €52 (3 day festival ticket)
Headliners: Belle and Sebastian
One for the indie / alternative music lovers! OFF Festival is a boutique festival that takes place in the lush greenery of the Three Lake Valley in Katowice, Poland. A unique experience where you can discover the boldest and eclectic alternative acts from around the world, OFF Festival is a way of life, one that flies in the face of current trends and stays true to itself and the organisers and crowd have one serious finger on the pulse when it comes to music.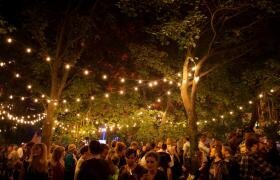 Tickets from €159 (3 day festival ticket)
Flow Festival is a spectacular music and arts festival in Helsinki, Finland. Synonymous with bringing music from old school legends to hot-to-trot newcomers, Flow hits it out of the park with its lineups each year.
Photo credit: Chris Zielecki