When I moved to the US in the 1990s, one of my first and best discoveries was Eileen Fisher. I'd never encountered the brand before so I was delighted by beautifully simple clothes, elegant, made from gorgeous fabrics, that all mixed and matched with each other and, apparently, with just about everything in my wardrobe.
Returning to England, I brought back lots of Eileen Fisher clothes, but I was annoyed that I couldn't get them here. No longer. At long last, Eileen Fisher is beginning to open stores in England. In many ways, it is surprising that this has taken so long, because it always struck me that these clothes were almost more British than American: under-stated, made of luscious textiles and designed not to go out of fashion.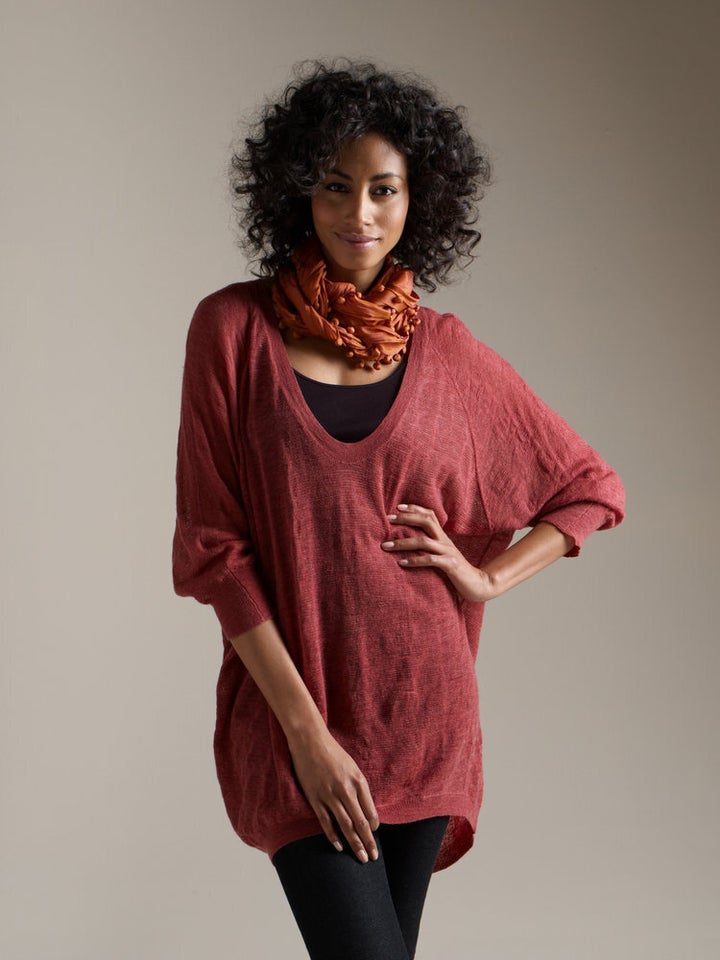 As I started to write increasingly about women-owned businesses, I became intrigued by the way that (like many female entrepreneurs) Eleen Fisher flouted conventional wisdom about women, about business and about fashion. Everyone told me women's businesses started small and stayed that way - but here was a company with revenues in the hundreds of millions. Everyone told me women couldn't get investment - but this business hadn't needed any. It had been funded by buyers and customers who, season after season, increased their orders. But maybe the most delicious contradiction of all was Eileen herself. In an industry famous for screaming egomaniacs, here was a woman who led one of the most collaborative ego-free organizations I'd ever seen.
I once spent a couple of days watching the Eileen Fisher design process - known internally as a Deep Dive. Participants from every part of the company - from retail stores, accounting, marketing, textiles and, of course, design - came together to discuss themes for coming seasons. This was not about ceding true design to amateurs; it was about pooling observations and insights about the mood of the moment. Attempting to understand the emotions with which women responded to clothing, the company as a whole sought to understand the context in which their products would be sold and worn.
When Eileen had first initiated the Deep Dive process, it had provoked a lot of fear and anxiety. Would accountants design sweaters? Would buyers start dictating color palettes? Why did it have to take so long? In the end, everyone came away with a richer sense of how all the pieces of the business connected, and with a respect for the diversity of perspectives these long meetings showcased. What I was left with was a certain degree of awe that a successful garment business could, and would, design with such serious intent and high purpose. Imagine: they actually want customers to buy their clothes and keep them because it's greener to collect pieces that last. That each season's collection was connected by colour and feel and mood was, of course, no surprise.
It took me about a year to organize an interview with Eileen and I came to see that this pace is just another way in which the company defies fashion orthodoxy. It isn't fast and it isn't driven by trends lasting a micro-second. So it's typical that, having considered international expansion about five years ago, they're opening in London only now. Unlike so many American companies that rush in, assuming that what works in the US has to be just fine everywhere else, the foray into the U.K. has been careful, studied and mindful. Which makes me think now that maybe what I liked about the brand in the first place was that it didn't feel so, shall we say, American. It felt like home.