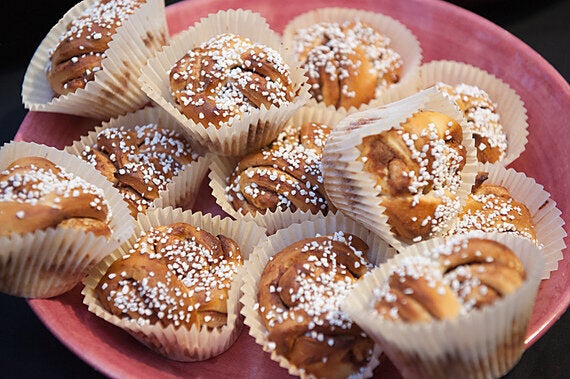 Unless you've been living under a rock or are categorically immune to lifestyle blogs and candle company advertorials, you've definitely heard of 'hygge' by now - the mysterious, magical, wonderful Danish concept, which allegedly doesn't translate into English but is Britain's newest national obsession.
In its basic form, hygge is about making yourself comfortable at home, burning candles, drinking coffee and chilling with your mates when it's dark all day and the weather is crap. Rather standard stuff, some might say, since about the Stone Age in most countries north enough from the equator.
Or, as 'The Little Book of Hygge', one of many new titles this autumn about this remarkable societal phenomenon, says: "cosiness of the soul", "taking pleasure from the presence of soothing things" or "cocoa by candlelight". Bear with me.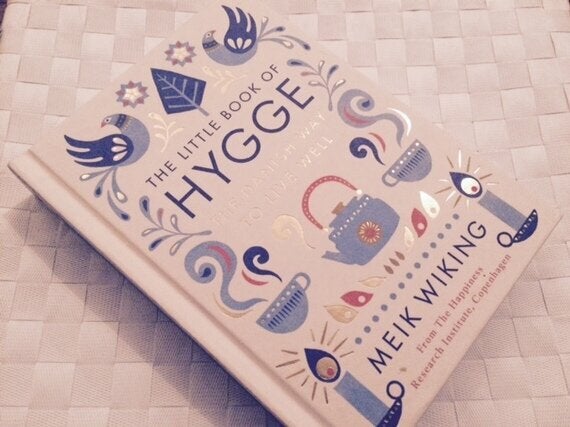 Why are open fire and warm clothes and netflixing in Danish all of a sudden 'the thing'?
Here are a few reasons behind it.
1. Remember 'wellness', 'clean eating' and 'fitness'? This hashtag genus has come to the end of its natural cycle, the social currency of kale has plummeted and nearly 90% of all stock imagery of acai bowls has been used. It's simply time to move on. The only potential drama comes from the fact that Danes love their beer, cigarettes and red meat, thus the transition from #cleaneating to #hygge requires a swift change in your social media strategy. Nothing that lighting a candle won't take care of, though.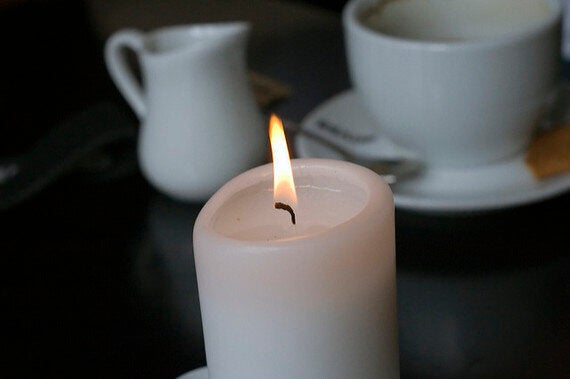 (Photo: "Hygge på Bodega" by Jacob Bøtter)
2. 2016 hasn't exactly been a joyride. Bowie, Prince, Trump, Syria... The end of this bleak year clearly calls for something indeed soothing - something that'll make you feel lovely, safe and forget that your dad voted leave. Enter hygge. It allows you to curl up on a sofa in your own hypernormal bubble, light a candle and pretend the world will be fixed one day.
3. The self-deprecation of all things British is alive and well. If I told you to picture a typical British family in their living room eating dinner in candlelight, you'd see something resembling the Royle family, stuffing their horsey faces with chicken nuggets out of a plastic box, not having paid their electricity bills.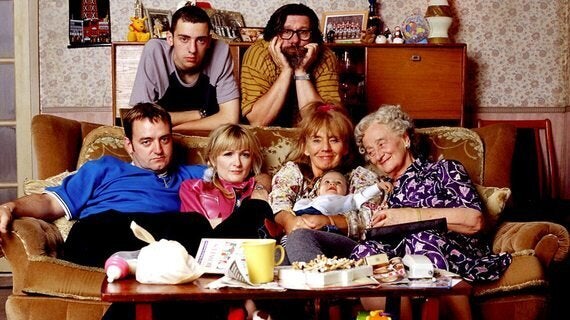 4. Now, picture the same but with a Danish family instead of British...as you can see, the admiration (read: fetishisation) of all things Nordic is also alive and well. As a Nordic immigrant in the UK I'm reaping some benefits of this, so I'm not going unfold any truths here. Let's just light a candle and move on.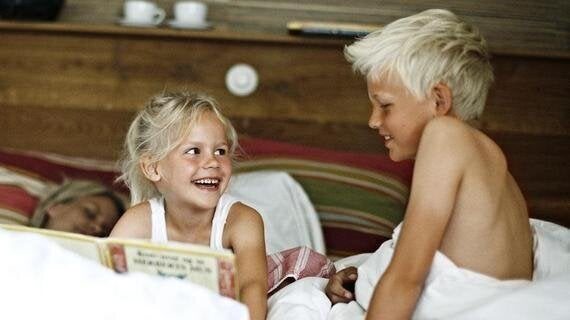 5. It's Christmas exactly in 51 days. Those aphorism books, weekend trips to Copenhagen, cosy pyjamas, woolly socks and cedarwood candles aren't just going to sell themselves. Well, they probably would, but this year you're not just buying a pair of thick socks for uncle Jim - you're a connoisseur of Nordic living and spreading the art, or 'cocoa by candlelight', to your loved ones. Makes you feel fuzzy and Pinterest-worthy inside, doesn't it?
Hygge is already, unsurprisingly, getting mocked by cruel, sarcastic haters. Disregard them and practice your hygge with pride. It's harmless, it keeps you warm, and the candlelight makes your tired other half or average Tinder date look ten times better.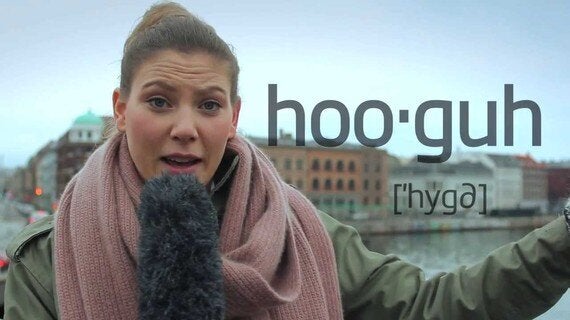 Oh, just one thing: please stop calling it hygge. Even the Danes sound silly when pronouncing their own language, so imagine your Anglo-Saxon vocal cords trying to get away with it.
Regardless of what the Ikea-loving, Nordic-jumper-wearing design bloggers say, it does have a perfectly satisfactory albeit less exciting equivalent in English. It's pronounced 'nice'.