From looking into the eye of a whale shark as you scuba dive in the Indian ocean, to reaching the peak of Mount Kilimanjaro, or capturing the perfect photograph of Angkor Wat - adventure travel means something a little different for everyone. It can mean pushing the boundaries of your body, mind, or even soul, but what unites all forms of adventure travel is that it will change you. By stepping outside of what you know and allowing yourself to be enchanted by what the world has to offer, you'll be able to look upon your life with new insight and confidence in your ability to overcome challenges.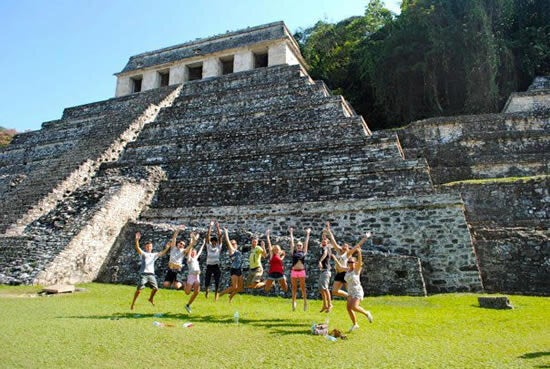 Adventure travel can mean a physical test, a search for a cultural experience or engaging with nature; it is about being inspired to discover new things, both about the world and yourself. With so many adventures to be had and so little time, it's time to find out whether you're ready to try out life as an adventurer by asking yourself these six questions.
1. Are you ready to commit?
Planning a trip abroad takes time, focus and commitment. Visa, insurance, various currencies if you're travelling in more than one country, in-country logistics of booking accommodation and transfers can all cause a serious headache when planning a trip. That's not to say you should be put off - some serious planning input pre-departure is going to help ensure an easier time once you've arrived, leaving you free to relax and start enjoying yourself. Make sure you're checking embassy websites for the countries you plan to visit and get acquainted with your own country's foreign travel advice website, such as the FCO Know Before You Go campaign for UK citizens, to help get you clued up.
2. What do you truly want to gain from this experience?
To help guarantee you get the most out of your experience make sure you're clear about what you want to gain from your endeavours before you go. Whether you're looking to enhance your mind, push your body or enrich your soul the first step to achieving your travel goal is to start by defining your sense adventure. Adventure means something a little different for everyone, from jungle trekking in eastern Africa to taking in the ancient ruins of Cambodia's Angkor Wat, learning to surf in Sydney or climbing Machu Picchu in Peru, it's important to realise what it means to you.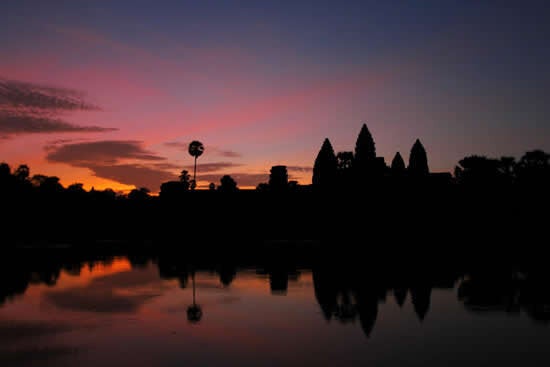 3. How far are you willing to test your limits?
Whilst it's important to feel safe whilst travelling, it must not be forgotten that adventure travel is there to push your boundaries, test your limits and have you step outside your comfort zone. By defining your sense of adventure and what you believe you'll feel comfortable with, you can then step outside that zone, have new experiences and gain a fresh, alternative perspective.
4. Are you ready to live without luxuries?
More traditional forms of adventure travel are going to see you travelling in rural areas and staying in remote accommodation. Trekking in the Himalayas, Tanzanian jungle or Costa Rican rainforest will see you faced with a lack of running water or electricity for example. Questionable toilets in more developing countries have given many travellers a story of woe to tell, but this shouldn't put you off the overall experience. Learning to survive without the luxuries of home will open your eyes to how those less fortunate live and make you conscious of the value of these amenities once you return home.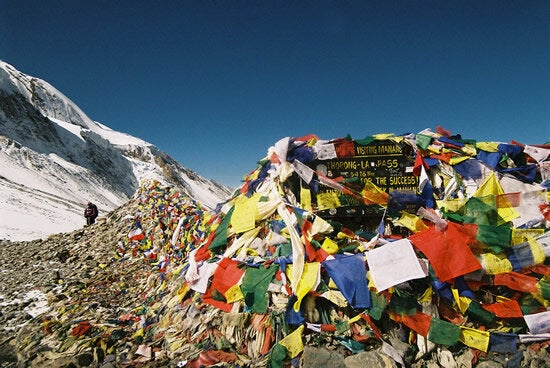 Part of knowing what you want to gain from you experience is deciding whether you want to travel solo or in a group. Individual travel can help you meet new people, both fellow travellers and locals, and feel like you've achieved a more authentic experience. It's not for everyone though and it can be daunting. Exploring as part of a group, by travelling with people from home or going through an organisation, can help ease any anxieties you might have and provide others to share the good times with.
6. Do you want to give something back?
The hunt for adventure can be a pleasure-seeking activity that yields many rewards for its pursuer. Adventure travel will see you breakthrough your previous understanding of your own personal capabilities, empowering you to go on and conquer new challenges both abroad and back home. Whilst adventure travel can be exhilarating, you may feel you also want to give something back to the communities and environments that hosted your activities. By choosing ethical organisations to travel with that consider local economies and environments you can help create a positive impact with your travel. Responsible travel can even mean taking some time in your trip to volunteer, getting to know the local people and culture better, which can ultimately enrich your travel experience.
Maria Sowter is online content editor at Frontier, a non-profit and volunteering NGO that runs 320 conservation, community, and adventure projects in 57 countries across the globe. She can be found blogging on Frontier's Gap Year Blog or posting on the Frontier Official Facebook page.