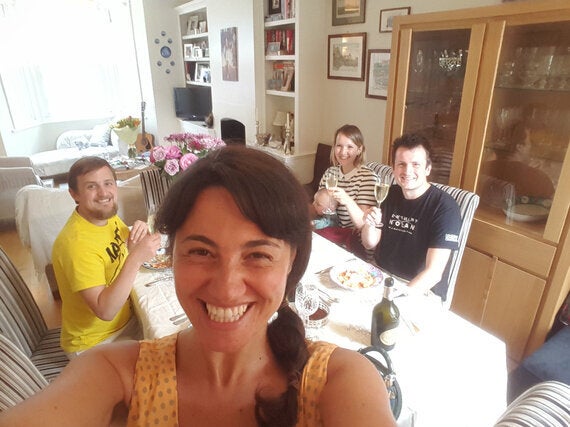 What would you say to the stranger who saved your husband's life? How would you even begin to say thank you? Not questions I ever thought I'd have to answer. Until last week.
When I started seeing George almost ten years ago, he was still undergoing treatment for acute lymphoblastic leukaemia. When he got the 'all clear' in 2008, we vowed to make the most of every day: after all, nothing makes you cherish your life together like almost losing it.
And nowhere was that more clear than in our approach to food. No more quick sandwiches or shop-bought salads. Every evening meal together, every weekend hosting friends for lunch, became an occasion to savour, with dishes to match.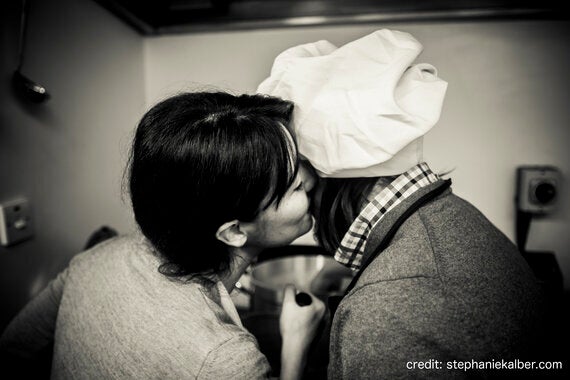 For me, it was a throwback to my childhood in Naples, part of a family where life revolved around the kitchen, where preparing good home-made food was a sacred tradition, and where every meal turned into a raucous family gathering - a chance to share stories, love and celebrations.
In 2013, however, the celebrations stopped.
George's leukaemia had returned, and the doctors said that this time only a stem cell transplant could save his life. I thought I would lose him; and as George struggled for his life, stuck in an isolation room in hospital, there was nothing I could do apart from hold his hand and wait.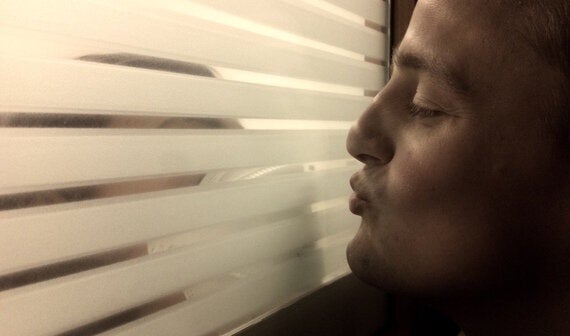 But a 30-year-old stranger on the donor register could do more. A 10/10 match for my husband, he donated his stem cells, which would go on to create new bone marrow and a new immune system, giving George a second chance at life. And back home, for the second time, food took on new meaning for us both.
George was unable to go out for several months and was still feeling weak, so every day I would cheer him up by cooking his favourite Italian recipes or surprising him with something new, in the process helping him recover his strength. Cooking became our way to cope with one of the toughest times in our lives.
Watch this video about how cooking helped us cope
As life gradually returned to normal, my thoughts turned more and more to George's donor, wondering who he was, what he looked like, and, of course, what was his favourite pasta dish? More than anything, though, I imagined being able to thank him for saving my husband's life, just when I thought there was no longer any hope.
In April this year, we learnt his name - Tim - and we were invited to make contact. Before long, a date was fixed for him to come for lunch. As my emotions went crazy, I knew I had to do what I do best: put all the love I could into every single dish I could prepare. I spent three weeks over-planning before the day arrived.
Even so, at five to one last Saturday, I was still running around in my knickers as the doorbell rang. Throwing on a dress, I ran downstairs, held George's hand, took a deep breath and paused. We knew our lives would change the moment we opened that door.
There he was - big and tall, with a beautiful family. I gave him a big hug, one full of love, gratitude and respect. When we sat down at the table, I desperately wanted Tim to enjoy every single course. Not out of vanity, but because I just wanted to show how thankful I was and do something good for him. That was the very least he deserved.
Tim said he loved my involtini di melanzane: George's favourite dish, too. I renamed it on the spot - involtini di melanzane alla Tim - and told him it would always be waiting for him in the years to come.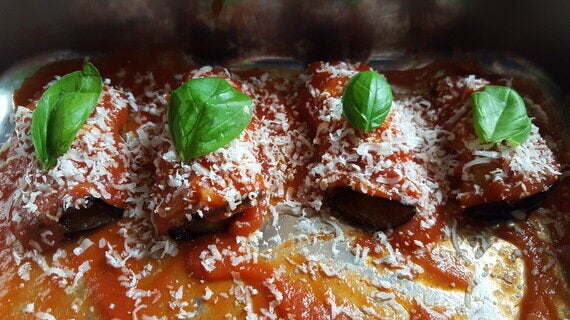 But the truth is I could cook Tim a million meals, I could keep my promise to prepare tomato sauce for his little baby boy for life, and it would not come close to thanking him for the gift that he gave us.
That day, I realised that some things cannot be reciprocated, and some words and gestures of thanks are never enough. But looking at Tim, seeing how happy he was at our table, I realised something else.
If you're the kind of selfless person who signs up as a donor, you don't do it to be thanked. You do it because you want to spread joy and love, and protect people from sadness and loss.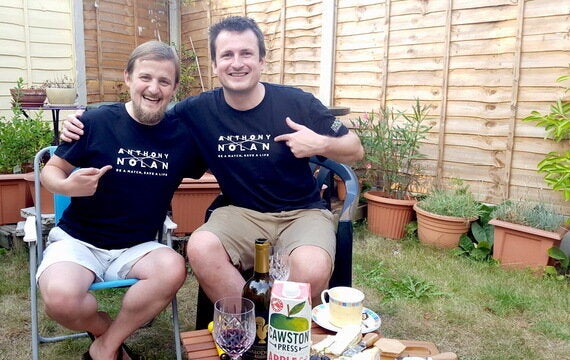 Tim was able to sit at our table, share our laughter, enjoy our food, and see how happy we were - and he could know indisputably that he had changed this world for the better.
That is all any of us can ever want, and it was all we needed to say.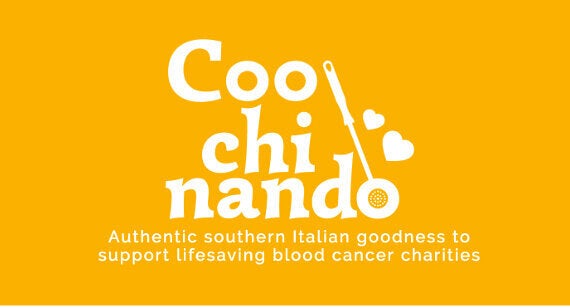 Related