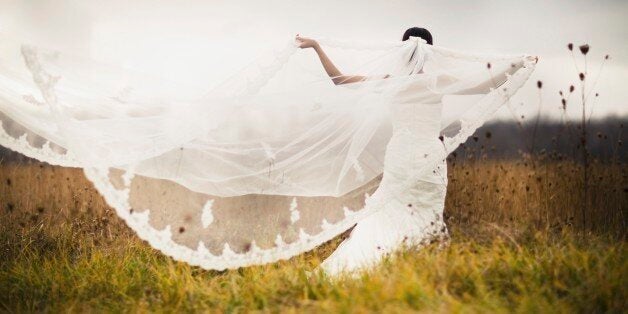 As the iconic French designer Yves Saint Laurent once said, 'Fashion fades, style endures...' His words couldn't be more true and should be applied not only to ever day fashion, but bridal fashion too.
There is no point in going for a particularly kind of wedding dress style just because it is fashionable. Trust me in five years, or perhaps less, it will not be fashionable at all and will only look dated. Here are my 10 top tips to ensure you look like a stylish bride that will stand the test of time...
1. Trust your sense of style. If you are a girly girl, don't try and go modern on your wedding day. On the contrary, if you love all things modern, don't be persuaded by your mum or girlfriends to go for a 'very pretty' dress etc. If you stay true to what you are about as a person, you will radiate style. Believe me.
2. 'Give a girl the right shoes and she can conquer the world.' Marilyn Monroe.
Marilyn certainly knew what she was talking about. And please don't think that shoes aren't important when it comes to being a bride as they are hidden under your dress, think again. If you are wearing the most beautiful shoes, you will feel unbelievably confident and look stylish too.
3. 'A girl should be two things, classy and fabulous.' Coco Chanel.
Call me old fashioned, but I prefer 'classic.' I believe your wedding day is certainly not the day to flaunt too much flesh. Regardless whether you have lived with your partner for years, your wedding dress should be elegant, and stylish, and never vulgar.
4. The beauty of a woman is not in the clothes she wears, the figure that she carries, or the way she combs her hair. The beauty of a woman is seen in her eyes, because that is the doorway to her heart, the place where love resides. True beauty in a woman is reflected in her soul. It's the caring that she lovingly gives, the passion that she shows and the beauty of a woman only grows with passing years.' - Audrey Hepburn
Your fiancé loves you for who you are, so it is important to remember this on your wedding day. When you wake up, smile. This may sound silly, but believe me, a woman always looks more beautiful when she smiles. If you are feeling good about yourself, you will exude confidence and also feel stylish.
5. 'Style is knowing who you are, what you want to say, and not giving a damn.' Actor Orson Welles
If you think something is stylish, i.e. a particular colour theme for your wedding, then go for it. Don't be persuaded by someone else that this isn't right as this is YOUR big day and not theirs. I think the most stylish weddings are ones that are the most personal i.e. where you can see the bride and groom's personalities reflected in things like favours, entertainment, and flowers.
6. 'Less is more.' If things are getting too ornate, or fussy, make everything more simple. Not only will it look more elegant, but it will ultimately look more stylish.
7. 'Walk like you have three men walking behind you.' Oscar de la Renta
I love this quote by the late, great designer Oscar de la Renta. If you walk too quickly down the aisle, not only will you not savour your moment, but no one will be able to survey the beautiful bride. Walk slowly and confidently, like you are a star. After all, you are a star. You are a bride, and on your wedding day, you are like a celebrity or royalty.