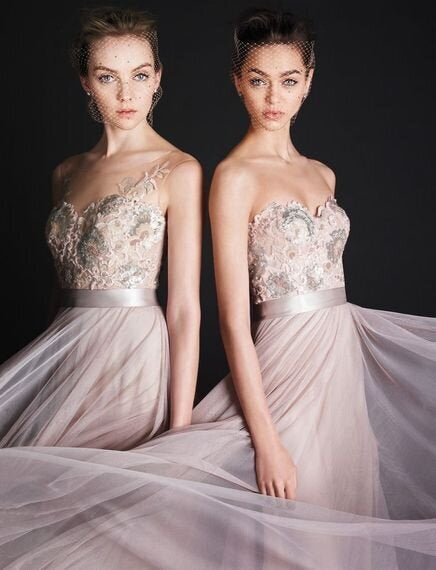 I know years ago that the idea of becoming an 'adult bridesmaid' sent many women into a complete panic because they were so frightened that they would be made to wear dresses that were far from flattering!
Thankfully, times have changed, and I can honestly say that 'bridesmaid fashion' has never been better. Although it is obviously the bride's day, there is no reason why she should not want her best girlfriends to wear dresses that not only are stylish, but they feel comfortable in. What I like so much about the evolvement of bridesmaid fashion is that nothing is prescriptive. By that, I mean bridesmaids don't have to wear the same dress because quite frankly we all come in different shapes and sizes, and so do bridesmaids!
Here is my prediction of what I think the most stylish bridesmaid trends will be in 2015....
Ever since The Duchess of Cambridge wowed the world in her lace Alexander McQueen wedding dress, lace has been incredibly popular for brides, and I now believe it is set to be a big trend in bridesmaids' dresses. The above image is 'the Lucca' lace style dress 63141 by Watters.
Wedding dresses embellished with crystals and sequins are very fashionable at the moment and this trend is set to be big news in the world of bridesmaids. This stunning 'Naiara' dress by Pronovias, is part of their 2015 cocktail collection.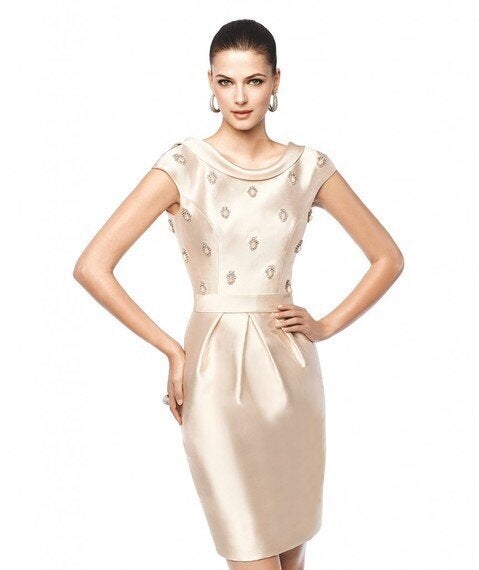 Bows are another trend that is filtering from bridal into bridesmaids' fashion, and it is one that I particular love. Although it is very girly, I adore it when designers add a bow to a very modern dress such as 'The Luna Midi' by Belle & Bunty, which is pictured below.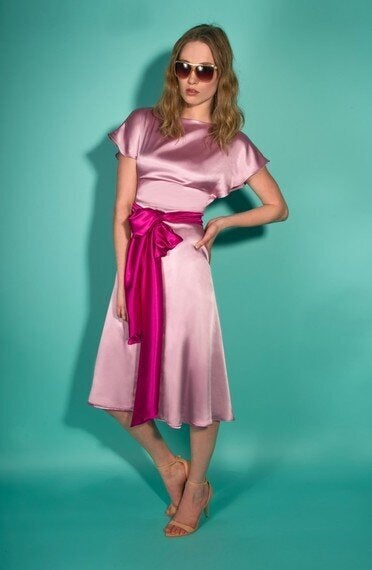 Photograph by Belle & Bunty.
Don't feel you have to choose one colour for your bridesmaids. After all, you might like a certain colour and feel that it suits one of your friends, but not the others. The next big trend for 2015 is choosing complementary colours for your bridesmaids such as pastels, metallics, or monochrome shades. These gorgeous dresses are by Kelsey Rose.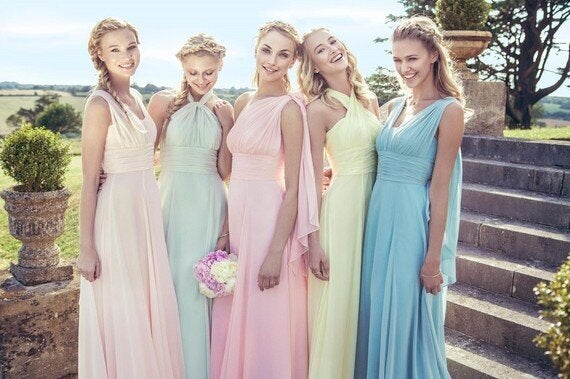 Photograph by Kelsey Rose.