Bullfighting -- a horrible spectacle of animal abuse that ends in the slow and tortuous death of an animal provoked and repeatedly gored with knives and swords -- is justly in decline. The torment and death of animals for amusement can never be acceptable.
With so much of the world increasingly opposed to this form of cruelty, it is highly inappropriate for political members of Spain's House of Representatives to consider legislation that would help promote and protect bullfighting and recognise it as cultural heritage under the terms of the United Nations Educational Scientific and Cultural Organization Convention (UNESCO).
In the 21st century, wanton animal cruelty can no longer hide behind cultural excuses.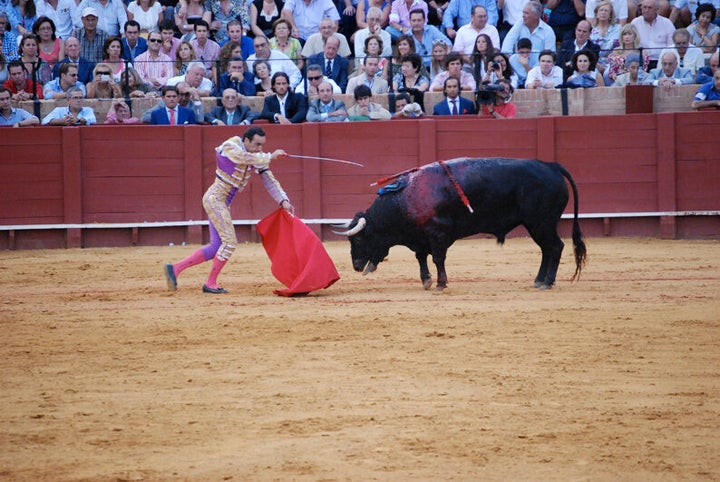 This campaign is a desperate attempt to resuscitate a fading commercial industry that both members of the public and politicians throughout the world are abandoning. Over the last decade, scores of local and regional governments have banned the cruel bloodsport, and many more are currently considering similar action.
To great acclaim in 2010, politicians in Catalonia, Spain, voted to outlaw bullfighting in that region. The last bullring in Barcelona has been shut down, and a popular shopping and entertainment complex has been developed on the site of a former bullring in the city.
Animal cruelty erodes the fabric of society, with serious effects, most notably its tendency to desensitise children to violence. The Spanish government should not protect and promote such cruel pastimes.
Humane Society International condemns any and all efforts to have this form of cruelty declared a cultural heritage, under the terms of UNESCO, or by an elected government.