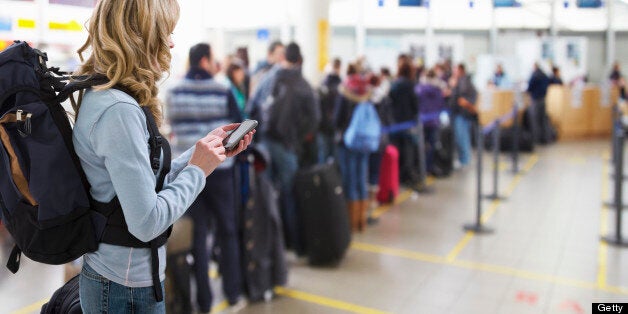 There is some good news today from the Foreign and Commonwealth Office. It seems, from the latest report on global Consular activity released today, that we are getting slightly better at being Brits abroad - even if we are becoming a little more careless with our vital documents.
Let me explain. Every year the FCO puts out a report on the numbers of cases where the British Consul has helped out British holiday makers or expatriates abroad. This includes dealing with deaths, arrests, rapes and drug offences as well as cases where vital documents, such as passports, are lost or stolen.
The overall message from the FCO in the report is clear: know before you go! That means doing your home work (you can check up to date travel advice on the FCO website HERE), understanding the country you are in, checking your medication is legal in that country, getting the correct vaccinations and behaving in a way that is suitable in that country.
The British Consul, whilst there to help if you get in trouble abroad, isn't there to lend you a fiver or get you out of jail free if you screw up. They cannot give legal advice, get you better treatment in hospital or prison, pay your bills or give you money or make any travel arrangements for you. However they can provide emergency passports, visit you in prison or hospital, give you advice about transferring money, contact people on your behalf and give you a list of local contacts.
In 2010/11 25,969 careless and luckless Brits were aided by British Consuls around the world with their vital travel documents compared with 28,783 in this latest report. That's in contrast to the total number of Consular assistance cases, which fell by almost 600 from 19,874 to 19,244 in the last year. Drug arrests globally, thank goodness, are down from 816 last year to 653 this year and arrests in total are down from 6,015 last year to 5,435 this year. Perhaps we are finally beginning to get the message.
Spain, perhaps unsurprisingly, is the country where the British Consuls are at their 'busiest', with 4,658 total assistance cases this year, although it isn't the most visited country. France takes that honour with 17,100,000 British visitors compared to Spain's 13,653,846 but has just a fraction of the number of cases needing consular assistance at just 1,548. What does that tell us? That we can behave better in France than in Spain? Make your own conclusions, but remember that there are almost 800,000 expats living in Spain compared with around 400,000 in France.
We are still getting arrested more often in Spain than anywhere else (1,599 this year compared with 1,909 last year), although the country with the highest number of drug arrests of Brits abroad is the USA, where 159 people were arrested for drug offences. And that's an improvement. Sadly though, rape and sexual assault cases are up. The highest number was in Spain, with 40% of those happening in the Balearic Islands.
As for the country where you're more likely to need assistance, that falls to the Philippines, with Thailand coming a close second. With just 128,282 residents and visitors and 272 assistance cases in 2012/13 the figure is small but the chances are greater - even though relatively few tourists are hospitalised or die there. However, you are most likely to be hospitalised in Thailand where the number of cases has increased by almost a third on last year to 285 cases. The FCO puts this down to an ageing expat population and road accidents.
So what if you are injured abroad, lose your medication, end up in hospital or lose your baggage and vital equipment? Medical bills can easily run into hundreds of thousands of pounds for serious illnesses and thousands for simple injuries like broken ankles. Losing your medication and having to replace it in a hurry can also cost you a pretty penny, even in Europe.