I have the privilege of being the guardian of one of Britain's most loved brands, Cadbury, the nation's favourite chocolate. I am also the UK's number one fan of Cadbury Dairy Milk Caramel. But most importantly I'm a representative of the thousands of people that are proud to work for Mondelez in the UK. It's on their behalf that I want to express the sense of disappointment we feel as a result of the misleading documentary which aired tonight claiming to 'lift the lid' on Cadbury.
Perhaps you, like me, grew up falling in love with Cadbury - whether it was the taste of your favourite bar, Roses assortment or Easter treat. Cadbury is a brand that's nearly 200 years old and is treasured in the UK. I'm a Brit, and I hope that you, like me, care deeply about Cadbury's future in the UK.
I'd like to reassure you that we all take huge pride in both safeguarding Cadbury's rich heritage and securing its future for generations to come. This is why I'm so disappointed the documentary does not fully reflect the thriving life at Cadbury in 2016.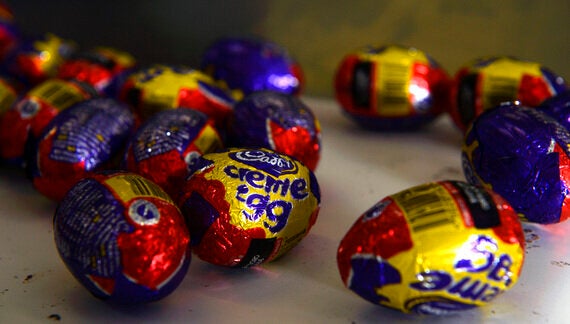 Not only is this is a great disservice to our thousands of hard working colleagues in the UK who treasure Cadbury's history and are excited about its future; it didn't actually "lift the lid" to show you Cadbury today.
In short, I'd like to make clear that we are committed to Cadbury in the UK.
Yes, we have had to make some tough decisions to remain competitive compared to some of our European competitors - who hasn't? And, yes, we had to make some changes to keep ourselves in pole position. But, as custodians of Cadbury, we take huge pride in both cherishing its long history and safeguarding its future.
That is why we have invested £200 million in our UK business since 2010, including £75 million into the chocolate manufacturing in Bournville, which has secured the factory as the home of Cadbury for generations to come.
And in turn, this has helped to position Cadbury as the thriving business it is today, where sales for Cadbury Dairy Milk have grown by 27% since 2010.
We believe in being open and honest. In fact we regularly welcome journalists and other stakeholders into our home in Bournville to meet the people who make Cadbury a successful, thriving place to work. This is why I'd like to share the commitments we hold dear. You will find the only thing that is secret at Cadbury is our closely guarded recipe for Cadbury Dairy Milk!
We are committed to Britain's favourite chocolate
Everything we do is about ensuring Cadbury Dairy Milk remains as loved as it has always been. That is why the recipe for Cadbury Dairy Milk has not changed.
Demand for the nation's favourite chocolate is stronger than ever. Bournville - the home of Cadbury - makes five and a half million blocks of Cadbury Dairy Milk every day, and more than 400 million Buttons. This Easter we'll have made over 47 million Easter Eggs.
We always seek to delight our customers and as chocolate makers and inventors we are perfectionists. In 2012, we rounded the corners of Cadbury Dairy Milk bars following the discovery by our tasters that it enhanced the melt in the mouth experience.
Then last year we returned to the original Cadbury chocolate recipe for Cadbury Creme Egg's shells. Our taste tests showed our British customers preferred the classic taste. Today's recipe is true to the traditional Cadbury chocolate shell originally created in 1971. In fact, only six out of 45 years of Crème Eggs history saw the shell made with Cadbury Dairy Milk. Sales of Cadbury Crème Eggs show that they remain one of the nation's favourite Easter treats.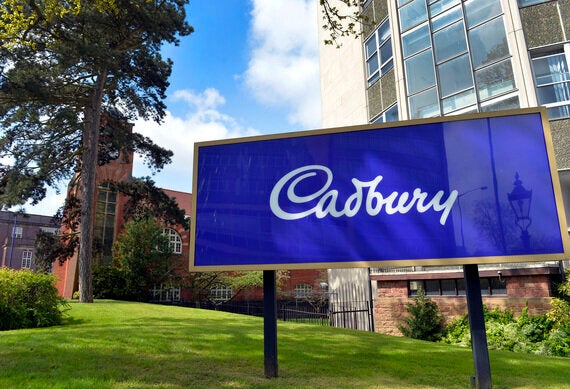 We are committed to chocolate invention
Since 2010 we have increased tenfold the number of people focused on innovation in the UK. We now have 250 chocolate inventors, and they undoubtedly have some of the best jobs in the country, spending their day thinking about new exciting chocolates.
We know customers love our classic Cadbury Dairy Milk chocolate and so do I. Its recipe remains a closely guarded secret and has not changed. But our chocolate inventors know customers also enjoy trying new things too. Delicious new products like Cadbury Dairy Milk Bubbly, Marvellous, Puddles and Medley are just some of the bars they have created in Bournville in the last five years.
We are committed to British manufacturing
Bournville firmly remains the beating heart of manufacturing for Cadbury. All the classic Cadbury Dairy Milk bars are manufactured here except for the small 95 calorie bar and the limited edition 850g bar - which has never been made in Bournvile. And our investment of £75million - part of a wider £200million investment programme - has secured the next generation of manufacturing in Bournville.
This investment was vital to ensure Bournville remained the centre of Cadbury. Bournville production costs were double those of similar factories in other countries like Germany. Our investment replaced outdated equipment and allowed the creation of four new chocolate manufacturing lines, including for Roses and Heroes. It has helped make the factory more competitive, and protected jobs in the long term.
Our products are not just loved in the UK, they are enjoyed around the world and have been for many decades. As a result, Cadbury has had an international footprint for nearly 100 years, with its first overseas factory being built in Tasmania as far back as 1922.
Cadbury had factories in Poland making products for UK consumers since 1993, long before Mondelez. But wherever they are made, and wherever they are sold, every single Cadbury product is invented in Bournville.
Every day thousands of people come to work at Cadbury in locations across the UK, and do some of the most exciting jobs in the country - we are, after all, chocolate makers! - whether that's making sure Easter Eggs hit the shelves on time, taste-testing delicious Cadbury products, or coming up with Cadbury's next exciting TV advert. You can find some of their stories on this website.
We are committed to our farmers at home and abroad
We are very proud of Cadbury's pioneering work with the Fairtrade Foundation and Cadbury remains the biggest purchaser of Fairtrade Cocoa in the UK.
Our commitment, which was started by Cadbury in 2009 with Cadbury Dairy Milk bars, now includes all our hot chocolate drinking products, Cadbury Dairy Milk Buttons and Giant Buttons and Cadbury Dairy Milk Bubbly. We are proud to support this commitment and subsequent extension beyond our Cadbury Dairy Milk bars.
We have also extended our relationship with Fairtrade as part of our Cocoa Life sourcing programme. Cocoa Life is a long-term $400 million investment which aims to improve to the lives and communities of 200,000 cocoa farmers by 2022.
Closer to home, in Herefordshire we add over 150m litres of fresh British milk to the Cadbury Dairy Milk chocolate you see on the shelves, every year. That's 23,000 cows! The majority of which comes direct from Selkley Vale - a cooperative of farmers from Wiltshire and Gloucestershire.
We are committed to the future
I am very proud to say that life in Cadbury today is true to the pioneering and inventive spirit of its founders. I feel very lucky to have the privilege of running this business, and am absolutely committed to cherishing Cadbury's past, and ensuring its bright and successful future, for both the people who make it and its millions of fans.
Popular in the Community