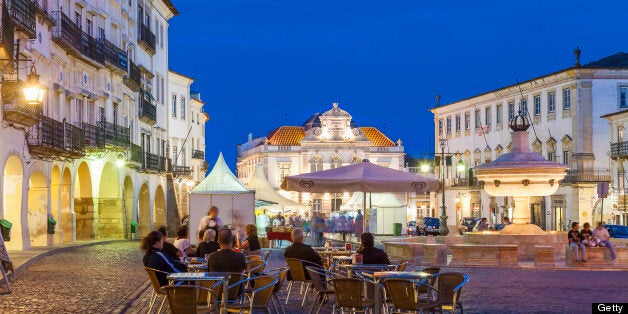 As the bus pulls into Porto Covo, I espy a man in a Mercedes eight-seater waving at me. After unloading my suitcase, the man approaches and I mouth, "Balthasar?" Shaking my hand with the force of a non-marine Portuguese man of war, the elegantly-coiffured man replies: "Balthasar's sick, I'm Alfredo. You're staying with us instead."
The original plan had been for to me to spend the night at Balthasar Trueb's Três Marias. But with Balt being laid up in bed, Alfredo, accompanied by his wife Mónica, is whisking me off to their Heredade de Matinha Country House and Restaurant. Mónica has done wonders with the interiors but she has to thank Mother Nature for the exterior, a beautiful montado, cork forest.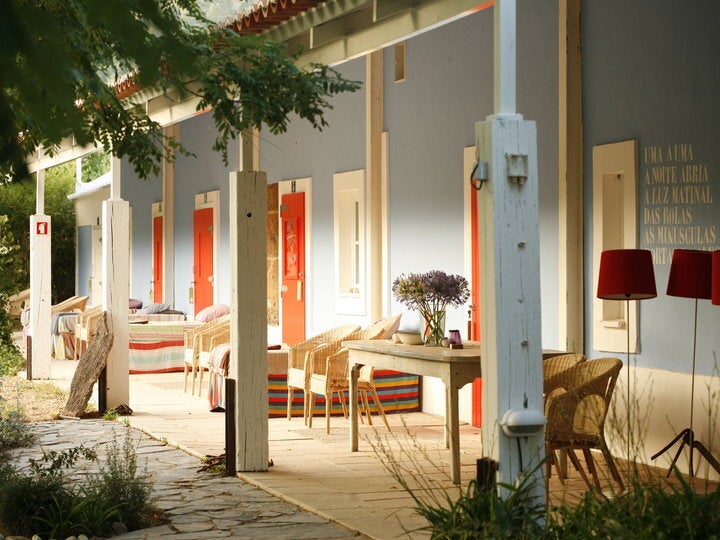 Photograph by Herdade da Matinha
After freshening up in my small but perfectly formed room, I head to the open-plan kitchen. "Hope you're ready for Portugal's national dish, Matthew, bacalhau" bellows Alfredo above the sizzles and whistles of a collection of pots and pans. Living in Spain, I know what their Iberians call bacalao is cod. Raising my hands in apology, I lean back and mutter a sentence which confuses most Iberians: "I'm vegetarian."
Mónica replies before Alfredo, "Matthew, that's not a problem. Alfredo will make you an alternative." So I sit down to dine with Mónica and a Belgian couple who are visiting the area hiking. That's the reason I'm here too, commisioned by walk, the magazine of the Ramblers Association to enjoy a Sunvil active holiday. And so I'm bulking up on carbs in preparation for tackling the Rota Vicentina tomorrow.
Alfred joins us, the host with the most to compliment Monica's hostess with the mostest. One minute he's regaling us with tales, the next he's pulling on an apron and making my main course. What a pair of entertainers.
The Alentejo stretches from the southern banks of the mighty Tejo river to the northern mountains of the Algarve. It's a land of myth; of mystery. Which feels more Moorish then Portuguese; more Al-Andaluz than Andalucia. As I further discover as we drive to the starting point of the hike the following morning.
Joining me for an am walk of this route's 18kmlong first section between Santiago do Cacém and Vale Seco is Mónica, another Portuguese national who, like her, has relocated from Lisbon to the decidedly more laidback Alentejo, which despite taking up a fifth of Portugal houses a mere 17 people for every square KM, and a Dutch antique restorer. Casa Brancas' José Granja, part of the Rota Vicentina's coordination team, will act as the day's guide whilst Christine Nijhoff, who originally hails from Amsterdam, owns another of the 33 affiliated Casas Brancas casas, Verdemar, with artist/chef partner, Nuno Vilas Boas.
After entering another cork forest, we stop for a break in a pretty-as-a-picture-postcard orchard. Mónica has prepared a Spanish-style omelette which replaces potato and onion with leftover vegetable rice from last night's dinner. With a traditional layered cinnamon cake José made with his mother, a folar, for dessert. Later, we'll return to the forest which also includes eucalyptus trees. José tells me of a Casas Brancas house owner who adds eucalyptus leaves to his children's baths so they never get a cold.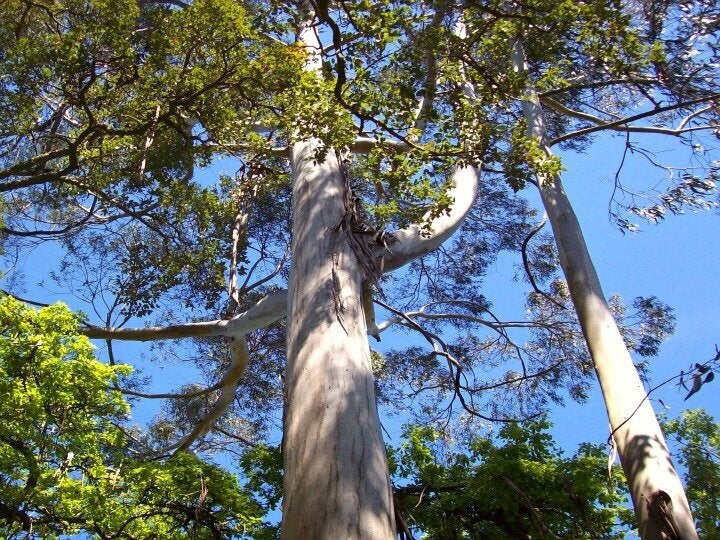 Photograph by Matthew Hirtes
Recent rainfall makes some of the path a little slippy at times. At one point, the route becomes a meadow before we hit the main road for the last stretch. Passing land that in the nearby Algarve would have already been developed as a golf course. But this is the Alentejo where they protect what they've got.
Down to the spit-and-sawdust bar which doubles as hamlet shop which marks the end of our morning walk. Complete with battered table football game. Behind the counter they even sell Swiss-army-style knives. These are used by Alentejo's male population when they eat, to slice meat, cheese, whatever needs to be divided into more manageable portions. A slice of local rustic bread is employed as a makeshift plate.
We bid adeus to Christine and Mónica as José and I jump into his car. Our destination sees me make a return to Porto Covo and the start of the Trilho dos Pescadores (Fishermen's Trail). Parking the car, we're soon accosted by two elderly strawberry sellers. Who have dressed like mourners at a funeral. It doesn't help that their pitch is slap bang outside the village church.
Our 12km- Atlanticside hike starts with us walking on and above some of the most beautiful beaches I've ever seen. Later, the beaches become rockier. And what resemble pirate caves begin to dot the coastline.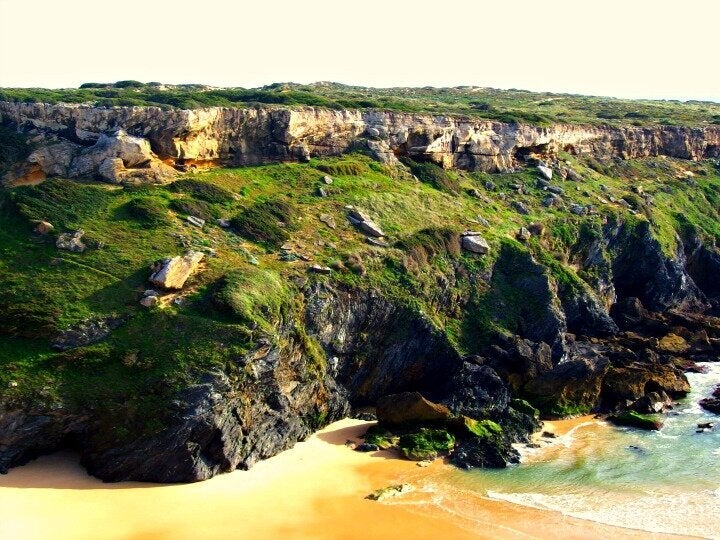 Photograph by Matthew Hirtes
José has allowed me to lead the final section. As I see the small fishing harbour of Portinho do Canal in front of me, I practically break out into a jog. We stop for a celebratory glass of wine at Porto dos Brancas where we're joined by Sofia dos Santos, an artist who runs the Herdade do Freixial in nearby Vila Nova de Milfontes with her father, Fernando.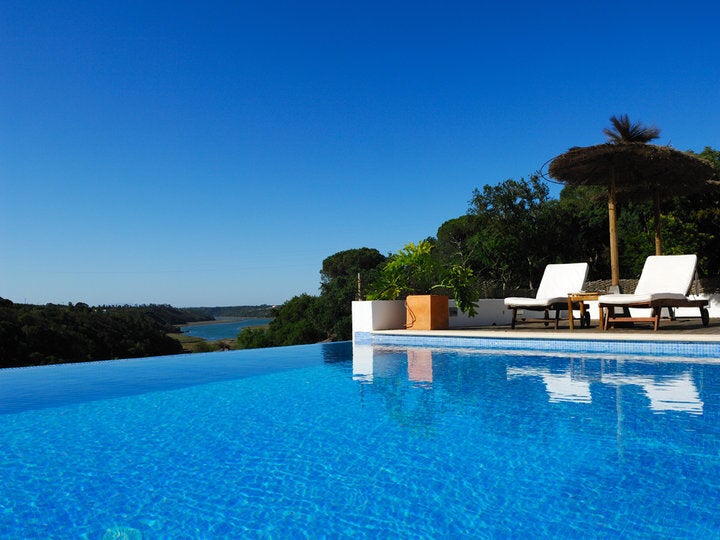 Photograph by Herdade do Freixial
After a bear hug from José and the handing over of a traditional Alentejo knife as a leaving present, Sofia drives me to Herdade do Freixial. I feel refreshed just opening my door as I discover my room is located above an orchard of orange trees. After emptying my boots of the sand they've retained as a souvenir, I shower and change for dinner.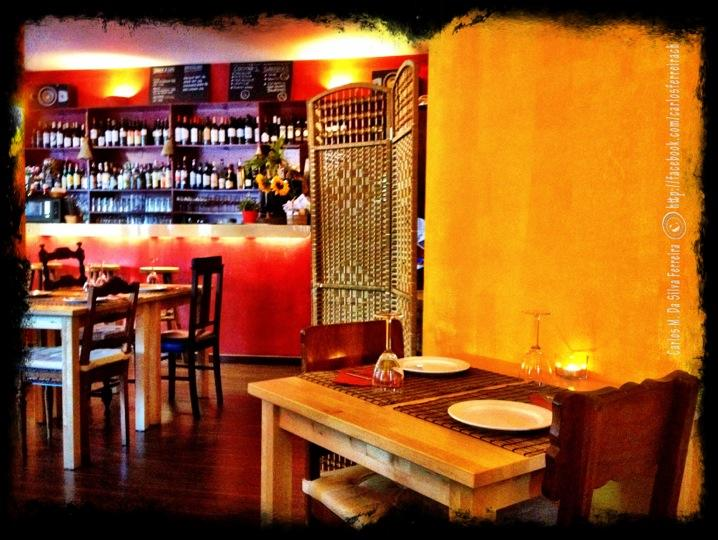 Photography by Ritual Restaurante
The venue's the Ritual Restaurante. Owners, the front-of-house Cecília and chef Nuno, open seven months a year before travelling the world for the remaining five. Which certainly gives them plenty of culinary ideas, if their fusion-inspired menu is anything to go by. And who can't fail to fall in love with a venue where the gentlemen's toilet features Tom Waits on the door and the ladies', Audrey Hepburn. After an exquisite meal in which I'm able to choose from a range of vegetarian options I'd struggle to find across the peninsular border, the pair join Sofia and I at our table, and the aguardente fairly flows. Considering all the walking I've done, I'm now happy to enjoy the fruits of other's labours.
Related