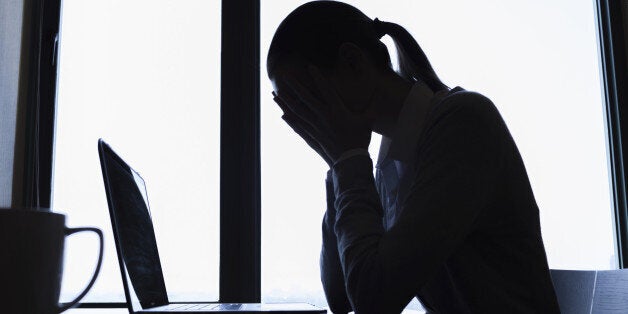 It's that time of year when households everywhere will have recently received new council tax bills.
While council tax funds vital services, including for children, for some people bills present real difficulties when they are trying to juggle financial demands like feeding their family, repairing a boiler or running a car.
The Children's Society has found that care leavers - of whom there are an estimated 53,000 aged 19-25 across the country - face particular challenges in managing their finances. They may have had a difficult upbringing involving family breakdown, neglect or abuse, and may not get the family support enjoyed by other young people as they adjust to living independently.
We have spoken to care leavers who didn't know they had to pay bills like council tax or how to do so. Our report The Cost of Being Care Free found care leavers were at particular risk of falling into debt including council tax debt, causing worry and stress, and leading to them cutting back on essentials like food and heating.
That is why The Children's Society has been campaigning for all councils to exempt care leavers from council tax, which several councils have done.
Waiving council tax for care leavers will help them find their feet as they adjust to independent living, and reduce the risk of them falling into debt
From Islington to Cheshire East, and from Wolverhampton to Stockport, 14 councils have so far introduced an exemption, and we would like councils everywhere to ensure care leavers in their area do not have to pay council tax.
Our research found that falling behind with council tax can quickly escalate to a court summons and contact by bailiffs with all the worry and stress that brings.
We would urge councils to avoid sending bailiffs to the homes of families with children, and care leavers who have council tax debts, and instead ensure they can access independent debt advice and agree an affordable repayment plan.
As another General Election approaches, we also want all political parties to commit to introducing a 12-month 'Breathing Space' period for families and young people in problem debt, including care leavers. This would mean that where people are seeking professional advice to manage their debts, they would receive protection from mounting interest, charges and creditors chasing them for payment - helping them to sort out their finances and agree an affordable way to repay what they owe.
Prevention can be better than cure, however, and councils have a duty to provide financial education to children in care. While there is some good practice, almost half of councils in England were failing to offer this in 2014/15, meaning more than 4,000 care leavers missed out.
The Children's Society wants all councils to ensure young people get financial education while they are in care. This will help care leavers to budget for themselves, reducing the risk of them getting into difficulties. Personal advisors who support care leavers should also be trained to provide this support.
We know councillors are themselves having to make difficult budgeting decisions and prioritise spending. But support for children in care and care leavers should absolutely be a priority.
If this help provides the stability they need to continue their education or move into training or employment there may be less reason for them to call upon the public purse in future.
But most importantly it will provide the springboard they need to stay happy and healthy and look to a bright future.