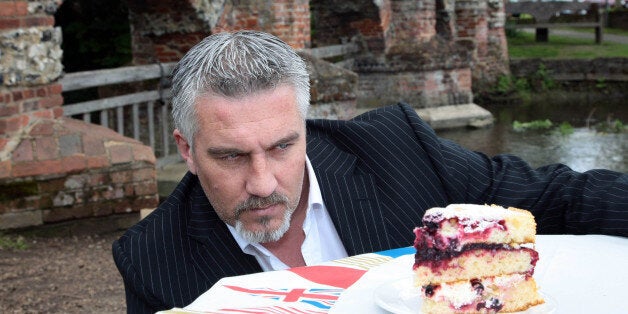 Tonight marks the end of an era in British television - the final episode of the seventh series of Great British Bake Off and the show will air on the BBC before it makes the move to Channel 4, sans Mary Berry, Mel and Sue.
The move provoked a public outcry, and Channel 4 have an uphill struggle to convince viewers to follow the show to its new home - especially with the BBC now setting up a new, rival show.
Should Bake Off's new custodians at Channel 4 be looking to shake up the format at all, they should beware messing with the showstopper challenge. The showstopper challenge is by far the viewers' favourite at 55% - more than twice as many as say the technical challenge is their favourite, and more than five times the 10% who favour the signature challenge.
But these are worries for another time. Before we welcome (or not) the next series of the show we must say goodbye to the old one first, and tonight will see the crowning of either Andrew, Candice or Jane this year's winner.
In terms of the contestant Bake Off viewers think will win, Candice is the firm favourite. With 36% of the viewers' vote, she holds a commanding seventeen point lead over second-favourite Andrew (19%), whilst Jane comes in last on 11%.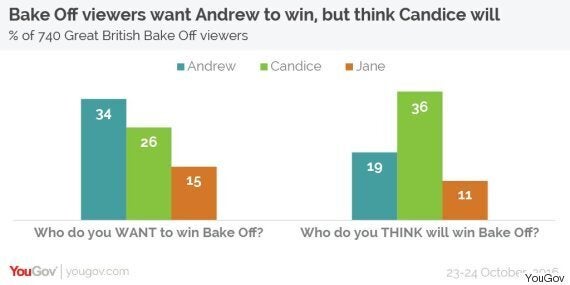 Asked who they most want to win, however, and Andrew emerges as the preferred contestant at 34%. He leads Candice by eight points (26%), whilst Jane again brings up the rear at 15%.
Candice has clearly split opinion among Bake Off viewers. She is preferred by almost twice as many men as women (37% to 20%), whilst support for her drops progressively with each age group from 37% of 18-24 year olds to 14% of 65 year olds. Andrew and Jane are preferred by each age group about equally, and they are both preferred by women more than men by seven points.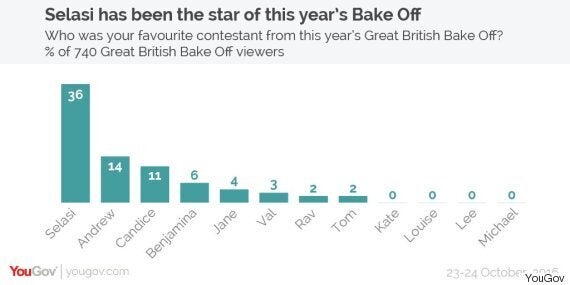 Taking a step back from the final and looking over the whole of this year's show reveals there is one contestant the viewers have truly taken into their hearts - Selasi. Selasi's elimination last week was clearly a traumatic experience for Bake Off viewers, with more than a third (36%) of viewers said that he has been their favourite contestant overall. Finalists Andrew and Candice come in a distant second and third with 14% and 11% respectively.