Sam Mendes has taken on the Dahl classic as a West End musical - the minimalist pink and yellow posters have been lining the walls of the tube for months, promising every ticket is golden.
The greyscale poverty of Charlie Bucket is at odds with the razzle dazzle of a musical - luckily, Mendes breezes through it with gusto (we all just want to get inside Wonka's factory). Every opportunity is taken to liven up the bleak circumstances of Charlie's starving family: shadow puppetry, grandparents on moving beds, and of course optimistic songs from the cheery Bucket household. If you're looking for Burton's dark edge, you wont find it on Mendes' stage. This musical is about having fun, with a sprinkle of Dahl's life lessons and morals.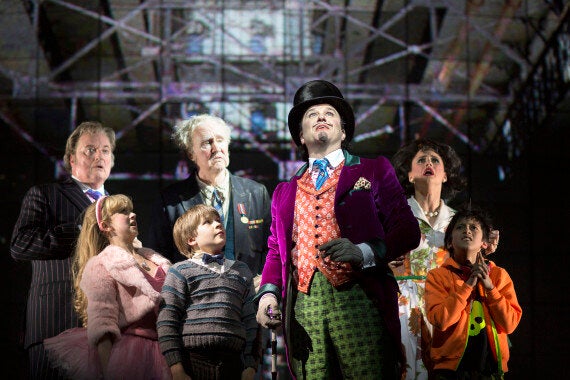 Charlie and the Chocolate Factory, Theatre Royal Drury Lane, London
Mini-musical sketches inside a giant television introduce us to each of the ticket-winning children, all the familiar characters, with a modern twist - Mike TeaVee (Jay Heyman) loves video games, Violet Beauregarde (Adrianna Bertola) is obsessed with hip hop (as well as her penchant for gum). The little actors are clearly the best performers in the show, unsurprisingly as they have the best lines and are free to ham up their grotesque caricatures of spoilt children.
Disappointingly, Charlie (Jack Costello), played by four actors for different nights, is a limited black and white version of Dahl's main character. An admirable performance from Costello, but butter wouldn't melt in the mouth of this sickly sweet Charlie - the perfect child lacks the three-dimensional realistic version we saw in Mel Stuart's 70s film. Charlie is never selfish or irritable - if Wonka wanted a child of unrealistic purity, he certainly gets one from Mendes.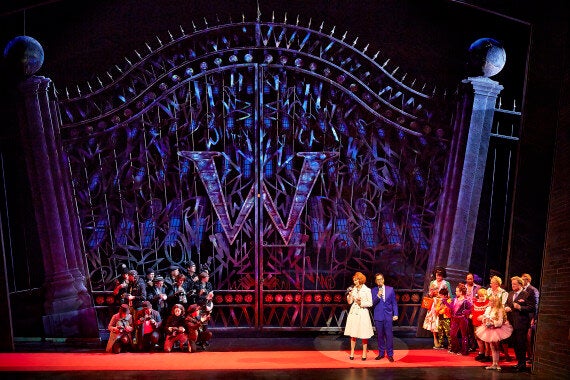 Charlie and the Chocolate Factory, Theatre Royal Drury Lane, London
Alongside the excellent slick performances from the child cast, it is the stage sets that dazzle. Each scene is packed with inventive imagination, a real visual delight. From the enormous gates of Wonka's factory, to the river of chocolate that sees Augustus Gloop's exit, set and costume designer Mark Thompson has set a new high bar for large-scale musical design. Despite the sets and modern digital projection being in danger of overwhelming the performances, I wouldn't want a single piece of scenery changed. The scale of the finale is certainly special.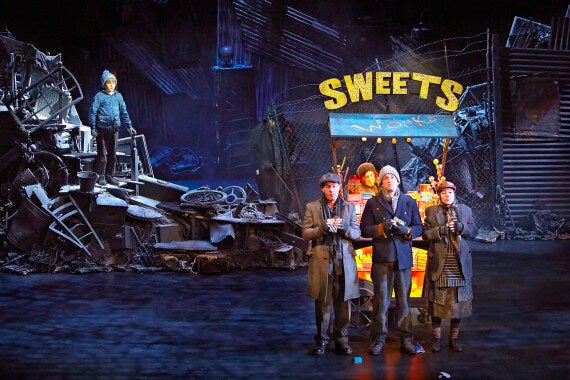 Charlie and the Chocolate Factory, Theatre Royal Drury Lane, London
The Oompa-Loompas are, quite frankly, terrifying when first introduced (ever seen the People Under The Stairs?) - but they soon grow on you, giving some much-needed snazzy song and dance routines.
There is one inescapable truth about Mendes anticipated show - Marc Shaiman's musical score is really quite unmemorable. Perhaps this is because the loved songs from the 42-year-old musical film are too firmly set in our minds. When one song is sung from the Gene Wilder film, Pure Imagination, a sigh of pleasure rises up from the audience.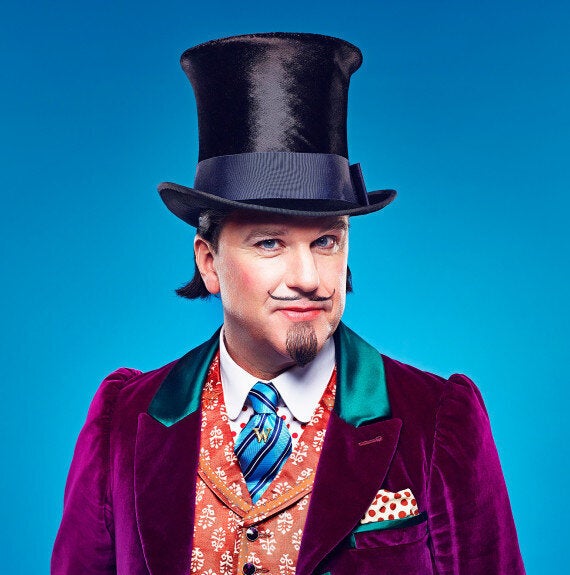 Willy Wonka (Douglas Hodge)
So what of the man at the helm - Douglas Hodge as Willy Wonka? Hodge gives us a straight-forward Wonka, closer to Gene Wilder's performance and miles apart from the creepy Johnny Depp interpretation. There is an element of Matt Smith's Doctor Who on stage (Wonka and the Doctor were surely separated at birth?!). Hodge holds back on Wonka's eccentricities, but ultimately, a likeable fellow.
This loud and confident show ticks so many boxes and oozes confidence, a delicious night out for families - long live the magic of the real-life Willy Wonka: Roald Dahl.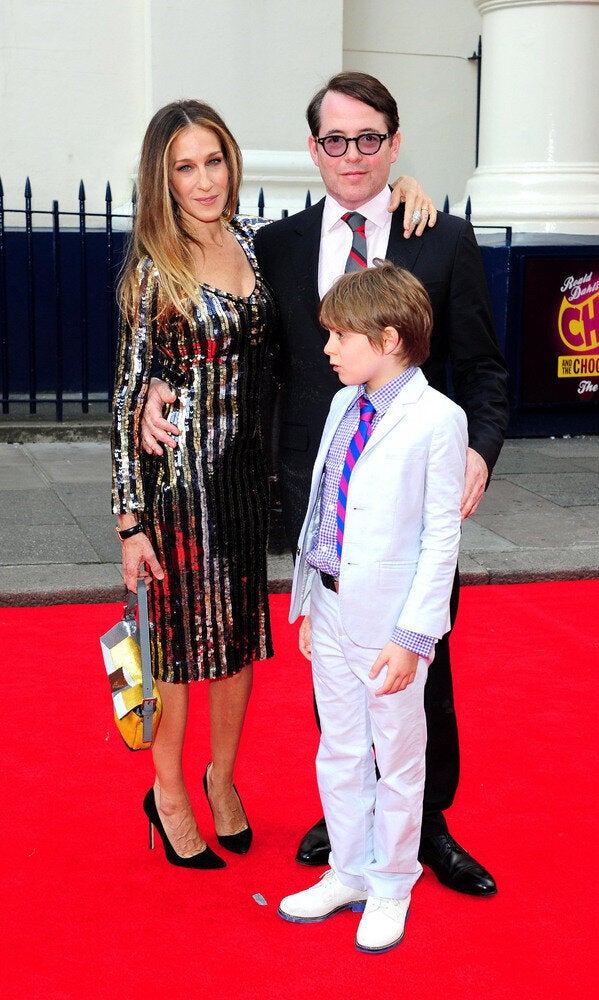 Charlie and the Chocolate Factory Opening Night - London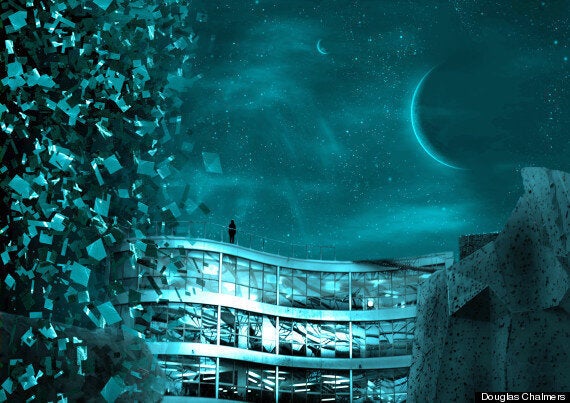 HuffPost UK Theatre Reviews