I have lived in Copenhagen for a long time and when I decided to start my own business here I was struck by how easy it was and how open the people were to a non-Dane opening a business. Greater Copenhagen has a huge startup scene and whilst it still pretty young, it is super dynamic. I started to wonder why this was.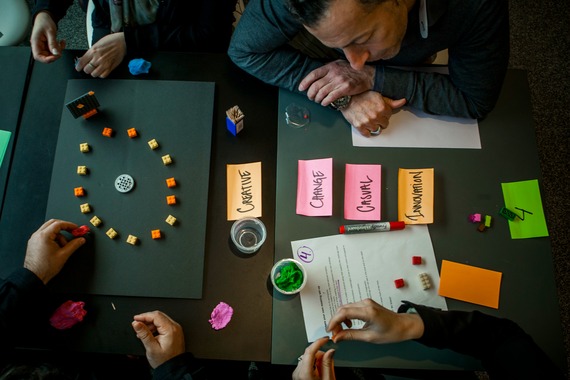 Photo credit: Wonderful Copenhagen
I use a co-working space in the centre of the trendy neighbourhood of Vesterbro, and I sit next to a variety of nationalities on a daily basis and through my work I cross paths with many Brits, Dutch and other Europeans. Many had run businesses in their home countries but had decided to move to Denmark to grow them further. The overriding reason they gave was that the Danes and their business scene was so outward looking and understood the value of both a diversity of nationalities in their companies and also the importance of looking beyond the country for customers.
My business as a relocation consultant obviously looks beyond Denmark for clients, but I hear from so many of my clients that they want to move to Copenhagen because of the open approach to business and the strong emphasis on team work and flat hierarchy which is a characteristic of Danish companies, making all employees and all nationalities welcome to bring ideas to the table. This also means that people are less arrogant that their way is the only way. The different personalities and perspectives make businesses much stronger in working within an international scene.
Omar Shaikh, a 35 year-old British entrepreneur, moved his startup, COCOA Invest, to Denmark two years ago. I have met him through a number of startup events and his experience of starting a business in Denmark echoes many other people's experience including my own. Denmark is a small country with only 5 million people so startups do need to look outside the country to access international clients and by recruiting staff from outside the country this brings in a much needed international perspective to business.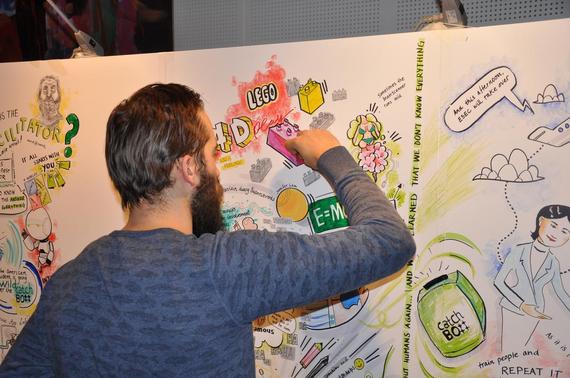 Photo credit: Wonderful Copenhagen
For him the young fintech environment in Denmark was very appealing and it made economic sense to move from a more traditional economic environment in London to something new. The Nordic countries, particularly Denmark, have a strong reputation of low corruption, trust and quality. It is interesting to see that in just two years Sheikh now sits on a number of business boards and finds himself invited to business events at Embassies. He has built a strong personal reputation on the back of working hard but the process has been faster than it probably would have been in London.
Shaikh runs his business from a co working space in the city called The Hub. It is a dynamic environment and feels very inclusive to all the different nationalities there as everyone speaks English. This is something that is common across the whole of Greater Copenhagen. Danes speak such excellent English that the barriers of language are removed. This is one aspect of how the Danish culture makes working here as a foreigners positive, but there is also the inherent sense of the importance of community that runs deep in Danish culture. Collaboration across business sectors is strong because the Danes know that cooperation is the key to success and an integral part of their heritage.
There is also a strong element of embracing new ideas and running at the forefront of developments. As a country Denmark is highly digitised, all public services are integrated through digital systems and information is easy to obtain remotely without having to waste time sitting in public offices. Likewise, applications for starting a business can be accessed and completed digitally. This doesn't mean that the personal aspect has been removed but the process is eased by this system. Likewise, Denmark is on the fast track to becoming a cash free society with Danish companies developing mobile wallets to roll out to the rest of Europe.
There are parallels between Denmark and the UK. Both are small countries that need to invest in their homegrown businesses, but an outward looking approach to how to run a business and how to recruit people is an essential element to the success of Danish based startups.