We have all taken to social media at one point to moan about products or services that didn't quite hit the mark and on a good day you might even find a few compliments for great service. The unavailable child cot on a long haul flight (I'm still not over this British Airways), the hair in your food, and the infamous misspelled name on your fave Starbucks drink of choice. And just like that, your gripe is public.
Over 42% of consumers use social media to express direct complaints and expect a resolution within 60 minutes maximum; 32% will not wait longer than 30 minutes for a response.
I generally don't use this blog to air my personal experiences, but recent events have reminded me of a few things that I think would benefit some when it comes to dope customer service.
As an expat, I have traveled quite a bit, and this week I took a trip India - a place I once called home for several years. My regular hotel was completely sold out, so I took a chance on the Sofitel Mumbai and booked in a stay for 4 nights with my husband and our 6 month old. The hotel is fairly new and seemed to tick all the boxes during my late night google searches and, generally, all anyone really wants is a clean and quiet place to shower, shave and sleep. Everything else is gravy.
First day in, I placed a room service request for lunch; a screaming stuffy nosed baby and a check in at 2am did not make for a pleasant afternoon and I decided to stay in for the day. Thirty minutes later - a chilled 7-up and a spicy Penne Arrabbiata would soon form the beginning pieces of a lasting relationship with the Sofitel.
Hemangi from the private dining team served up lunch, a flawless red lip and endless smiles (and cuddles) for our little one, which was later followed up with the softest teddy for our little screamer. Now, this may not seem like much, but I have stayed at quite a few hotels where service with a smile was virtually non-existent.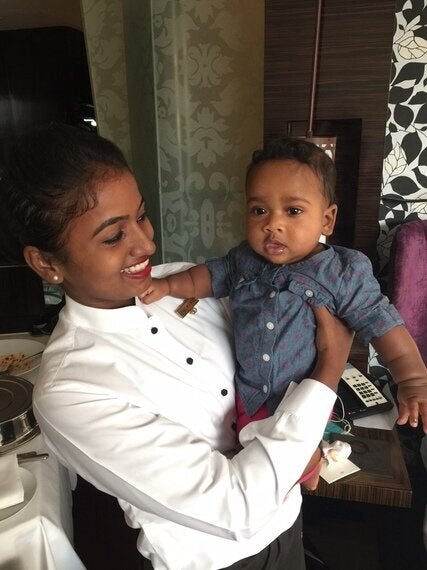 It gets better. Wait for it..
After an impressive first night, we took to the streets for some shopping and later to the rooftop pool, followed by dinner out at an old favorite restaurant - only to return to find this!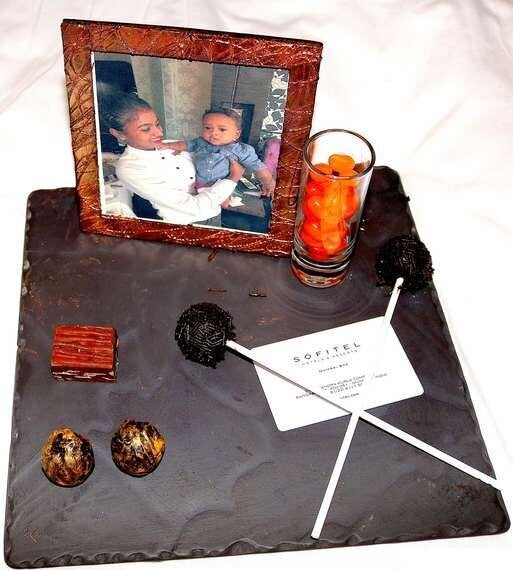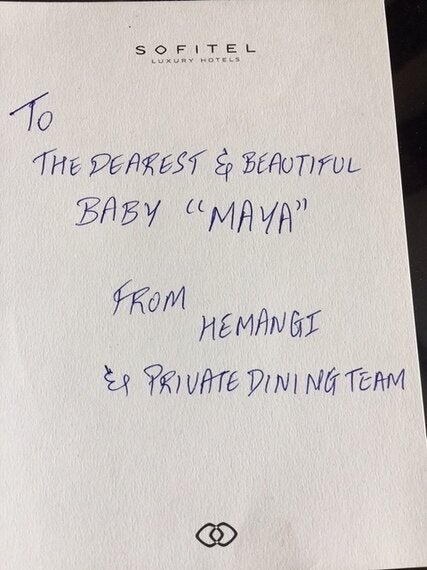 This was no ordinary picture frame, but a complete custom chocolate frame (with embellishments) of the very photo taken of our little girl with Hemangi!
Let's face it: customer service at hotels can be hard. The reality is that we're all human, and we can have off days. When we think about customer service, our thoughts go first to handling complaints, but much more is involved.
In today's environment, service has become a cliché and it seems like "everyone's doing it," but one size does not fit all and it's the small yet personal things that really make a difference. It should be a multi-faceted effort, and every stay is fundamentally about the human experience and in my case it was the little, unexpected gestures that made a world of difference.
There's a level of empathy that is required and it's one of those things that everyone talks about, but no one actually has any real clue how to do it.
The moral of the story is: You get what you give.
At the end of the day, it's about two things: paying attention, and making it fun.