For the last 10 summers, I've holidayed in southern France in a village of 300 people. St Nazaire de Ladarez is frankly unreconstructed. As I understand, surrounding villages call it Le Village Gaulois - or the prehistoric village.
Here the local bar/restaurant owner refuses to serve an expat couple who run the new B&B/restaurant and thumped Mr B&B in an unprovoked altercation; a gay English couple were advised not to be too open about their sexuality; and my husband and I are called Monsieur and Madame Noir. In recent years, the village has unwittingly been a transhipment point for stolen cars and Corsican drugs; and where other villages decorate their homes with hanging baskets, the hunters of St Nazaire nail the bloody hooves of wild boar to their front doors.
After the initial shock of discovering that St Nazaire's rough, unwelcoming exterior hides a rough, unwelcoming interior, foreigners here become proud of its intransigence. We all have a story of how we've cracked its tough shell. Mine relates to my notoriously unfriendly neighbour who, after years of scowls now returns my cheerful smile and wave with an approximation of the same.
Village hierarchy is very American - founding fathers at the top, immigrants (such as Parisians and second home owners) at the bottom, with civic rights applied accordingly. We spend a few months a year here, so we haven't much noticed the denial of our civic rights, with the exception of the parking.
When we started coming here, our disabled daughter was tiny and portable even up the village's steep, cobbled streets. She is now 14. She struggles on uneven ground. When she is sleeping or unwell, she is too heavy for me to carry to the car. With only one disabled parking place in the village which is mostly occupied by someone's JCB, parking is a problem and we considered selling up.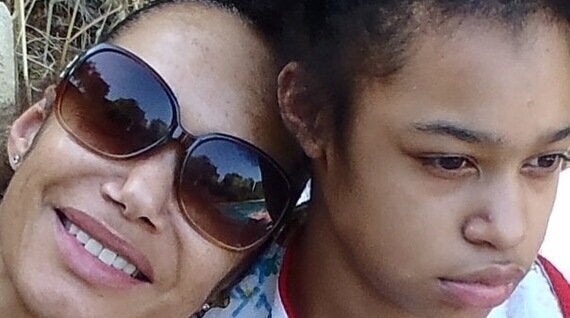 In our absence, Bridget and Julie took up the fight on our behalf. Official suggestions from the Town Hall included asking the miscreant nicely or calling the police. Yesterday Bridget accompanied me to the Town Hall to lobby in person. "It hurts my soul and my conscience to see this woman's struggles. The Mayor has the power to levy fines. He must use it. Only when we hit people in their wallets will they desist," she argued, requesting an appointment with the mayor. My suggestion that the village needs two disabled parking spaces was rejected on the grounds that I am only here for a few months a year. 'But I pay the same taxes," I said.
Fines will make the mayor unpopular, but his conscience is susceptible to feminine distress. He most certainly does not want a meeting with Bridget who is one of his loudest detractors, but the tax argument is a little hard to shrug off. The next day the mayor granted me a temporary disabled parking space in the car park - denoted by a handmade cardboard sign. I have also been given first dibs on the space in front of the barn opposite. Although it says parking is forbidden, the owners are hardly ever there apparently.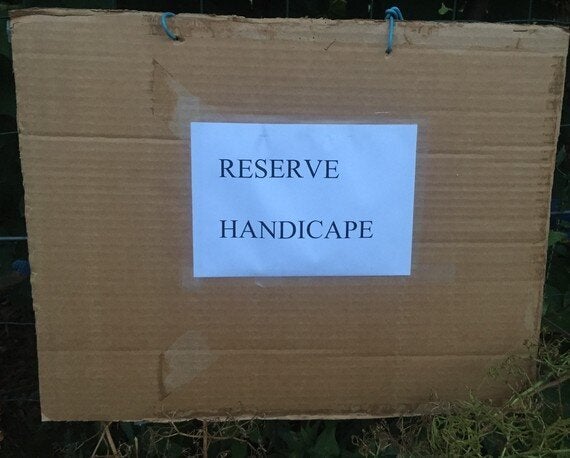 It is a wily combination of justice and pragmatism. Elections are won by the locals, but the village economy needs the income that tourists, visitors, new businesses and second home-owners generate. The mayor knows this. In another masterstroke his evidence in the case of Mr B&B versus the pugnacious bar owner helped Mr B&B win nominal damages but all his legal costs. His pragmatic justice is filtering down, and when the bar owner refused to serve Mrs B&B at the annual Women's Day lunch, the village ladies took their custom to a neighbouring village. The B&B owners are still in business, and our house is off the market.