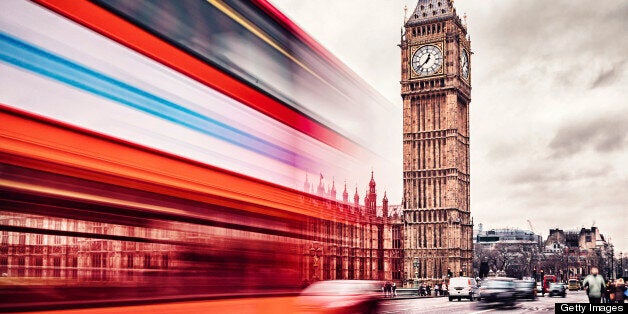 To me, familiarity is a crime. Becoming too familiar with a person, a company, or even a city can become detrimental to one's health. That's why I travel, to explore the unfamiliar. I suppose that is why everyone travels and explores - but to me travelling keeps me sane.
Having travelled the world and lived in three separate continents all in the short space of 28 years, I am not one for familiar.
Describing the place you live as 'familiar' is probably one of the worst adjectives I would ever pick to use and quite frankly, a sin. I wouldn't ever choose to live in a familiar destination - which is why London might just possibly be the greatest city in the world.
Three years on, and although I know London like the back of my hand, one thing it is certainly not is familiar.
I live in the east end, a vibrant part of the capital city which to be quite honest, I can't imagine leaving. In the summertime, the creative types flock to London Fields or Victoria Park. In the evenings, they swarm to buzzing Hackney or Dalston to reside in what could quite possibly be described as some of the grimiest bars and clubs around. But - they love it. And what's not to love? The anything goes mentality is incredibly refreshing.
Don't own a paintbrush, or work in the music industry? Then maybe the east isn't for you. But not to worry, head south for an equally cool vibe. Heading south of the river might be a sin to some, but with Peckham and Brixton just across the horizon there's no real reason not to venture across the river. Brixton Market has some incredible food and fashion stalls, as well as a buzzing nightlife and the 'up and coming' Peckham is again a great place for budding artists.
The north of London is an area as famed for their markets as much as they are their celebrities. Hailing from Camden, Amy Winehouse was a London legend who exuded a north London spirit. Camden Markets are probably one of the most recognisable markets in the world. Enjoying a cold beer on a hot summer's day at Camden Lock is second to none.
Head slightly further north for some of the best London views around - Primrose Hill. Definitely one to take a visitor - in fact, every American who comes to visit me gets to take in the London horizon - and the shops on the way up are delightful.
Next on the agenda is west London, a place famed for Portobello and Notting Hill (who doesn't know Notting Hill - 'I'm just a girl, standing in front of a boy asking him to love her?), and for the 'posher' of visitors or residents, there's Mayfair and Chelsea with its private members clubs and high-end shopping.
And that's just the start. Soho's gay pride is nothing short of a brilliant spectacle, Richmond Park is a place to 'escape' the hustle and bustle of the city and Southbank and the outer regions has some of the best clubs around.
Familiar, London most certainly is not. I can't say I see something new every day, or even every week. But walking the streets of London most certainly never feels familiar.
The vibrancy of the city, the multi-cultural people, and the pop up shops, restaurants and bars makes London one of the least familiar places I have ever been. Which is why London is so 'bloody' brilliant.