Recently the mini-series of J. K. Rowling's The Casual Vacancy was shown on TV. I loved it and not least because it was filmed in the lovely Cotswolds where I live and run Cotswolds Concierge, a business promoting all things Cotswolds. Filming of The Casual Vacancy took place in a number of our beautiful Cotswold towns and villages, Painswick and Minchinhampton mainly, but also in Burford, Stroud, Bisley and Northleach.
Recent years has seen a rise in the Cotswolds being used as film location. For several years now we have had filming of Julian Fellowes' major hit series Downton Abbey in Bampton in Oxfordshire Cotswolds. Bampton was the backdrop and setting for the scenes in the village in Downton Abbey and the hospital in the series is the real life Old Grammar School in Bampton. As a British period drama series, the picture perfect Cotswold village of Bampton was exactly right for the outdoor scenes in the of the village in Downton Abbey and St Mary's Church was used for filming also.
The Cotswolds has been used for location in blockbusters like Bridget Jones' Diary, the Harry Potter movies, Die Another Day, The Remains of the Day, Pride & Prejudice, Emma and many, many more.
In 2014 the Cotswolds was the main location for a TV movie starring one this country's finest actors, Timothy Spall. The movie is Cider with Rosie, an adaptation of the book by Laurie Lee of the same name, and due to come to our small screens sometime during 2015.
Slad is one of the most wonderful Cotswold villages, full of traditional buildings, winding lanes and beautiful views.
Fans of Cider With Rosie who stay at the Slad Manor, will be in for a rare treat, as in the courtyard of the manor, the actual cider press described in the book, is on display.
The Woolpack Pub in Slad is outstanding and exceptionally friendly, and famed as much for its current warm welcome as it is for being a place regularly frequented by Laurie Lee years back.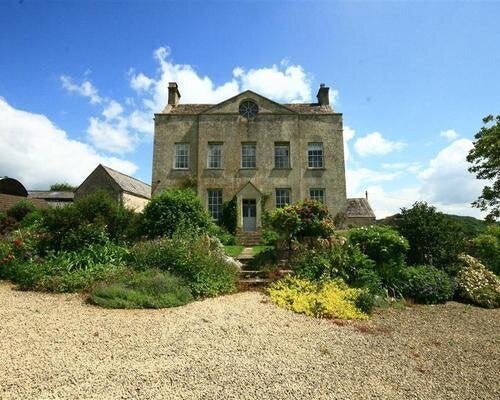 Slad Manor. Image credit: Manor Cottages.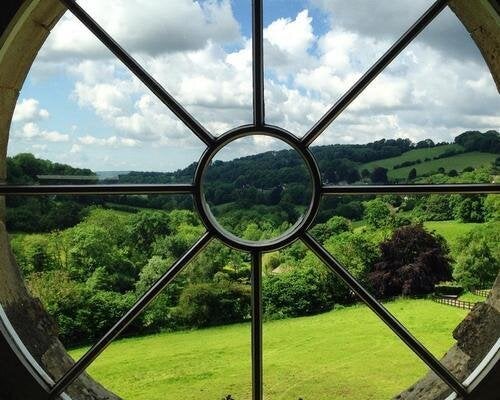 View from Slad Manor. Image credit: Manor Cottages.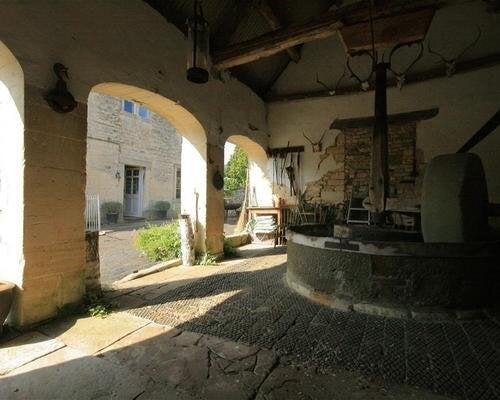 The cider press at Slad Manor. Image credit: Manor Cottages.