It's a blockbuster couple of weeks in Mayfair with many of the greats due to fall under the hammer over the next few days. The first two week of February has always been given over to Impressionist, Modern and Surrealist works of art and 2013 will not disappoint with the high calibre of works on offer at both Christie's and Sotheby's. Both auction houses hold sales throughout the day and into the evening, but it is the evening auctions when the sparks really begin to fly and new records traditionally get set.
For most art connoisseurs this stable of artists presents the holy grail of what to buy for both pleasure and investment. Sotheby's in New Bond Street kicks off the celebrations with a selection of works of exceptional quality and importance in the Impressionist and Modern Sale (the Contemporary Art sale is the following week). Leading the sale is Pablo Picasso's majestic Femme assise près d'une fenêtre, a breath-taking portrait of his muse Marie-Thérèse Walter painted in 1932 and estimated to sell for £25,000,000-35,000,000.
The relationship between artist and model is the focus of another highlight: Liebespaar(Selbstdarstellung mit Wally) by Egon Schiele. This exquisite gouache comes from the Leopold Museum in Vienna together with two other exceptional works on paper by the artist. Alongside these iconic images of modern art is perhaps one of Impressionism's most celebrated subjects - the water lilies at Giverny by Claude Monet - represented here by the monumental Nymphéas avec reflects de hautes herbes, which has never previously been seen at auction. This work is estimated to sell for £12,000,000-18,000,000.
Another important piece is Joan Miró's Femme rêvant de l'évasion of 1945, estimated at £8,000,000-12,000,000 and has an impressive provenance as it comes from the collection of Miriam and Ira D. Wallach. If you missed this opportunity to secure a work by Miró, Barcelona Gallery Mayoral Galleria will be offering a very interesting work by the artist when they take a stand at Masterpiece London this summer (26 June - 4 July).
Down the road at Christie's in King Street the February 2013 Impressionist/Modern Art Evening Sale features exceptional works by artists of equal stature. The leading work is a beautiful portrait by Amedeo Modigliani of Jeanne Hébuterne (Au chapeau) by £16,000-22,000. Other important works to go under the hammer include Picasso's Nu accroupi estimated at £3,000,000 - £5,000,000 and Balancement by Wassily Kandinsky set to sell for £5,000,000-800,000. Particularly strong examples of classic Impressionism and bold and colourful German Expressionism and Modernism serve as the highlights of the forthcoming sale.
Both auction houses and art and antiques fairs are a great place to gain knowledge and see rare treasures before they are sold into a private collection and disappear from public view. Happy hunting.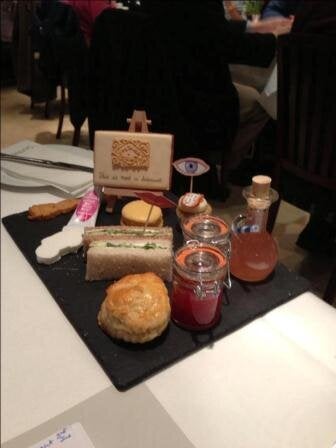 Popular in the Community