In a recent interview with The Underwear Expert, Tyson Beckford said of mentoring models on the 8th cycle of Britain and Ireland's Next Top Model, "Some of them, they think they know everything. You know what I mean? It's tough to try and teach them something."
The model turned international reality television host wasn't at all put off by whatever earnestness he may have encountered during filming, however. "When you get one," he continues, "that's willing to listen and learn, it's like a fresh canvas. You see them learning and you see them growing and you see them becoming better and that's, if anything, that to me is more rewarding than anything else, you know?"
On seeing models he's mentored on America's Make Me a Supermodel continue on in their careers, Beckford told The Underwear Expert, "It's just amazing to see them, you know a couple years later and they're in an ad campaign. You know, it's just really nice to see it."
Check out The Underwear Expert's complete, in-depth interview with Tyson Beckford.
The 8th cycle of Britain and Ireland's Next Top Model first aired on July 9 and is currently mid-series. Alongside Beckford, Cycle 8 also features fashion model Elle Macpherson, Julien MacDonald, and Whitney Port as judges.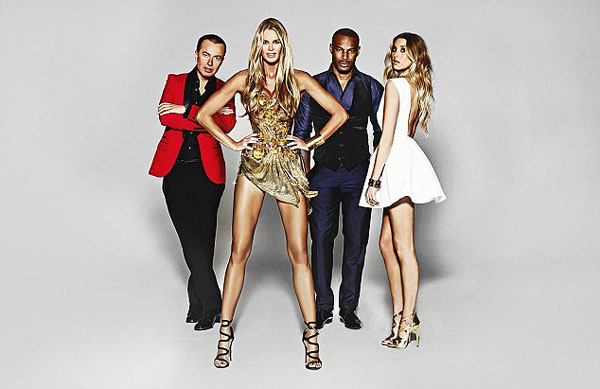 Photo Credit: Courtesy Photo, Britain and Ireland's Next Top Model
The Underwear Expert is the web's ultimate destination for underwear news and photos.