What with the recent centenary celebrations in the Women's Institute, it seems only right that I make my long-awaited return this month to my local group after a few months off to have my first baby. So I'll be leaving my daughter with her Daddy tomorrow night so that I can enjoy my first evening out in seven months with friends I met three years ago when I joined Gloucester Rd WI.
I first dipped my toe into 'Jam and Jerusalem' when I covered a story on the 'New Wave WI' for a magazine I was writing for and visited the Gloucester Rd group to interview the president. As I rocked up to a function room at the back of a local bar on Samba dancing evening, I really wasn't sure what to expect. But with ladies of all sorts of ages swigging pints in between songs, there was lots of laughter and gossip a-plenty, and I couldn't wait to make a return visit for pleasure rather than business!
I joined soon after and have never looked back. Having moved to Bristol through work (at the time, I managed a shop and the only people I knew were the people working for me), I was desperate to meet new friends and people in my community. I wanted to try new things and do something of an evening that resulted in more than just sitting in front of the soaps.
The very first meeting I went to did exactly what I was hoping it would. Fired up by talk of a cookbook being produced for charity (what more could a food-loving writer want to be part of!), I jumped in with both feet, got involved as chief writer and editor and worked with an amazing group of people to bring the book to life. The Gloucester Road Cookbook ended up raising £16,000 for charity and is one of the things I'm most proud of in my life so far. How many people can say they've had a book published?!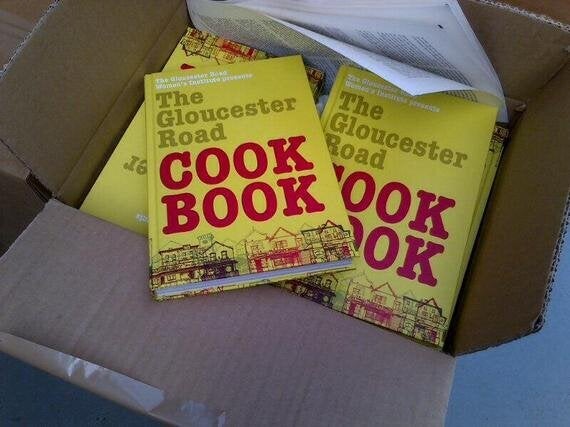 As a born organiser, it didn't take me long to get on board with the committee too, helping to organise events and plan meetings before eventually becoming the secretary. In my WI career so far, I've also been part of a winning pub quiz team, started a book club and have tried my hand at all manner of things such as sugarcraft, street dancing, wine tasting and lino cutting.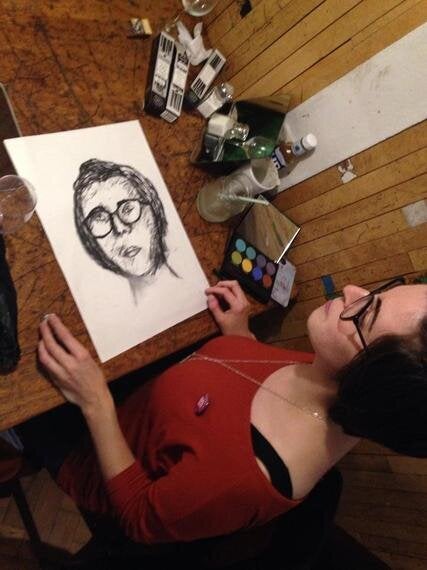 It broke my heart having to admit to myself that I'd have to take maternity leave from my beloved WI when I had my baby in November but with evening meetings and often fairly late finishes, I knew it was a reality. Standing down from the committee was hard but I know I'll be back there eventually because The WI is an organisation where you can really take what you want from it. Whether it's just a monthly night out with friends you're looking for or to find a new hobby, to meet new friends or get more confidence (or even to become a published writer!), you can achieve it. It's turned me into a much more outgoing, ambitious person who believes she can do anything and it is most certainly something I'll look forward to introducing my daughter to when she's old enough.
Photo Credits: India Rabey and Claire-Louise Partridge