Anyone who reads my column here in the Huff knows I regularly sing the praises of the Disability Arts Scene. I feel it is a place where art surpasses any constraints of impairment and explodes any stereotypes of disability with creativity and output that challenges the mainstream art world to achieve anywhere near it's standard. It's a scene that is growing in recognition but has yet to break through to get the notice and acclaim its members deserve. So when I received an invite to the private view of a new project, called Reframing The Myth, that brings together the artists and illustrators represented by the Central Illustration Agency and the theatre group Graeae, I hoped I would experience another step, or wheel, forward in exposing the world to what the Disability Arts Scene has to offer. Boy was I right, and some!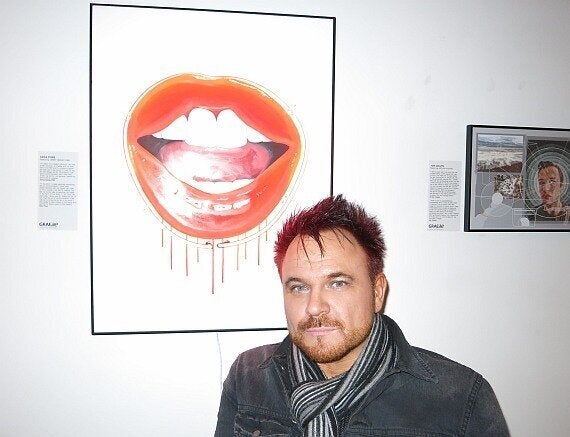 I arrived to find the reception of the Guardian offices in London's Kings Cross already packed with many of the faces of the Disability Arts Scene. The exhibition runs here until February 26th and then it travels the UK's galleries (details to be announced soon so watch the Graeae website for details), but this was a great space for Reframing The Myth to launch. Other than one or two larger pieces each illustration is around the size of magazine page and this creates a real uniformity of image. However each of the works were dramatically different, as they strove to capture the essence of the creative artists assigned to the creator of each work. Reframing The Myth partners up an illustrator or artist from the CIA stable with a disabled artist connected to Graeae, and then challenges the pairing to create a piece that encompasses the personality of the disabled talent. As disabled people are as varied as anyone else, each work obviously varied especially when the technique of the illustrator came into play. But this makes RTM such an exciting exhibition.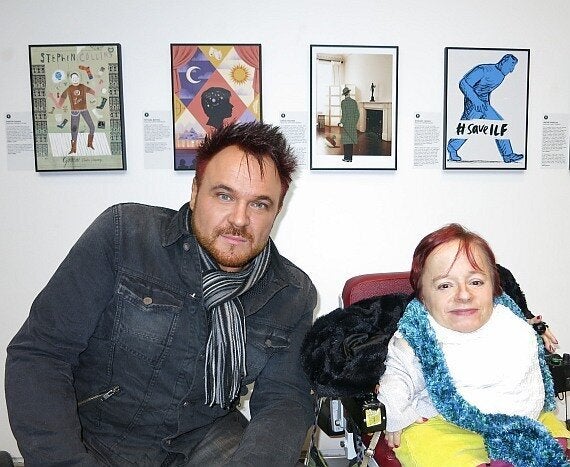 Normally in a review like this I would describe the works, but to be honest with each being so totally individual that's not really possible. Instead I will pick my personal favourites. Max Ellis has created an amazing steampunk comic hero version of actor, director and writer Jamie Beddard that screams out to become a new comic strip. Ulla Puggaard uses a childlike potato print style to capture the movement and grace of disabled dance star David Toole perfectly. Susan Burghart protrays actress Nadia Albina as a femme fetal straight off the cover of the 30's who done it. Rachel Gadsden's work is a stand out piece for me, as she used painting and collage to capture the real essence of actor, director and star of the 2012 Paralympic Opening Ceremony Nickie Wildin. It is bigger than most of the other works and with it's colour and magical quality it took my breath away. The star of the show was Sara Pope's neon and paint piece that captures a key element of what makes it's subject tick. The Artistic Director of Graeae, and half of the creative direction behind the Paralympic Opening and Closing ceremonies, Jenny Sealey is Deaf and so uses lip reading to communicate with those of us too lazy to learn British Sign Language, and Sara Pope red lips encircled by a ring of red neon makes a striking and beautiful statement of this.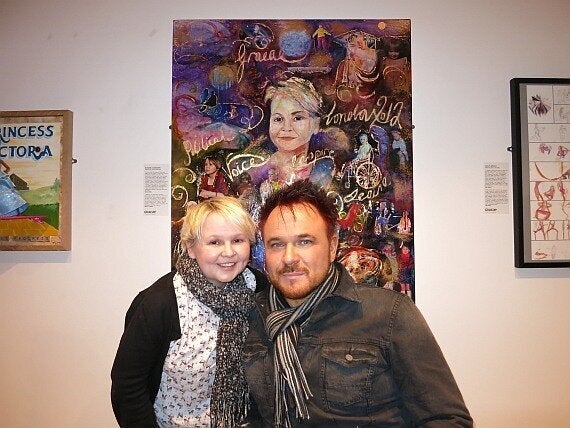 One of the highlights of the private view was singer songwriter John Kelly's live version of Ian Dury's What A Waste, a song very close to my heart, which was accompanied by artist live illustration of the spirit of John's performance. As John would say, Oi Oi! All in all, it was a great night and if you get a chance you must see Reframing The Myth. It's not a disability thing, but a chance to see some great art, in an easy to understand format that might just challenge your stereotypes without you even noticing.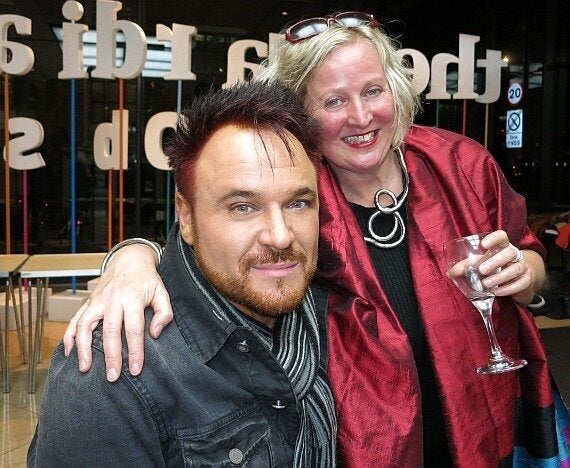 I've written all of this and forgotten to mention Sir Peter Bake's stunning animation of the Greek myth of the Graeae sisters, from which the theatre company took its name. Shows how high the standard really is eh?
Related