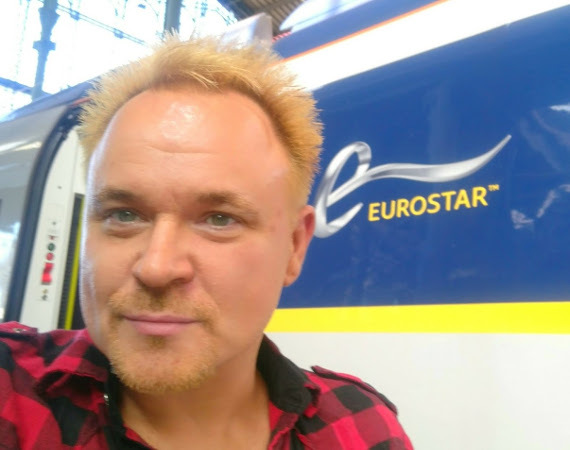 For a while now traveling by air has been becoming less and less attractive to my wife and I. The growing, if understandable, security procedures have made flying a real chore, especially as I am a wheelchair user. It was our last two flights that really put us off flying again. The first disaster was when flying home from our favourite city, Barcelona. At the airport, my chair was forcibly taken away from me as the security staff wanted to X-Ray it. I tried to explain that I could not walk, but an insistent guard man handled me out of my chair and whisked it away, as I also tried to explain it did not fold. I soon discovered this too was in vain. My chair was carried back to me in pieces. To get it to fit through the X-Ray machine the security team had dismantled it. It was dumped at my feet in bits and I was left. Luckily I had a few mini tools with me, and rushed to put it back together with our flight departure time fast approaching. The second disaster knocks that into a cocked hat. While on a flight to Vienna, I asked to use the in cabin aisle chair to go to the loo. This is now essential on all flights following a European directive stating that using a wheelchair should not bar people from using the toilet on an aeroplane. To tell the events in detail would take up this whole article, so let's just say through a total lack of training I ended up breaking my leg at 30,000 feet up, the plane was diverted to Amsterdam and I was rushed to hospital. The trip was over and three days later I flew home to spend six months in plaster. I have been rather put off flying. When work needed me to travel to Paris for a conference, it looked like the only answer was the Eurostar.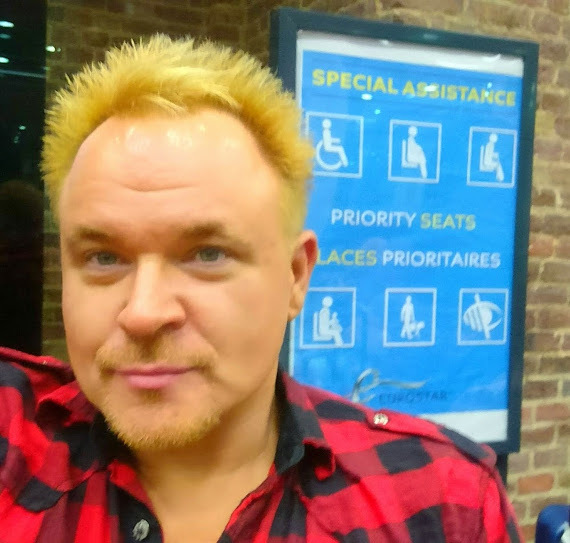 My wife and I had never tried the train to Europe, but from the outset it all seemed fairly straight forward. You can book the wheelchair space on the train online, which makes the whole process dead easy. There was a little snafu with paying, but we soon sorted that with a phone call to the assistance line and within an hour everything was sorted. The morning of the big day, I awoke quite nervous. I am not a good traveler, but with the two travel disasters listed above being only the most recent in a long history of travel nightmares I have good reason. I nervously waited in the departure lounge, after being checked in at the special assistance desk. We had gone through passport control and security like a flash. Everyone was super friendly and very helpful. Also no one freaked at the thought of a wheelchair traveling. We found a comfy seat and waited. The boarding was announced and as we approached our carriage I noticed a superb ramp had been attached to the train which allowed everyone to wheel their suitcases onboard. It wasn't just the wheelchair ramp, but it benefited all travellers. Without any real hassle my wife and I were in our seats waiting for the off.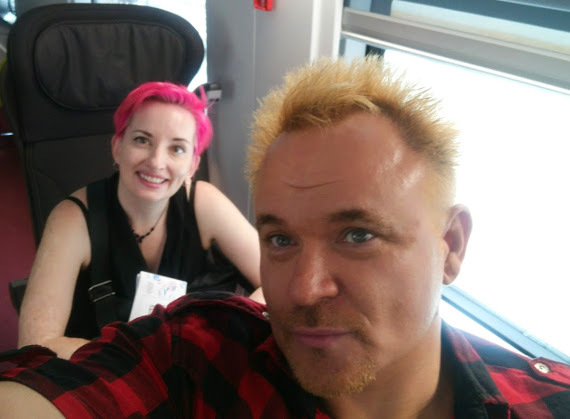 The train left St Pancras International and soon we whisked through the beautiful Kent countryside. I popped to the wonderfully large accessible toilet, and on my return sat back to enjoy the journey. Then a lovely meal was delivered. It took me back to when I first began flying, when nothing was too much and you had a real sense of occasion. We entered the tunnel without any fanfare and as soon as we went into the darkness we were out the other side.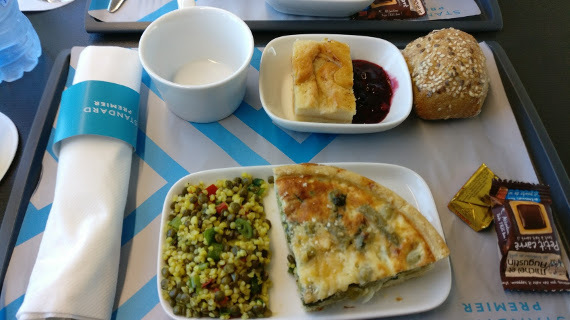 Still eating our meal! Yet more beautiful countryside to wonder at, and then we were in Paris. The staff at Gard De Nord were equally friendly and helpful, and tolerant of our pigeon French. In France they use a portable lift to get you on and off the train, which makes life even easier. Then we touched down on French soil, with absolutely no hassle, trauma or panic. I have never traveled with so little inconvenience before in my life.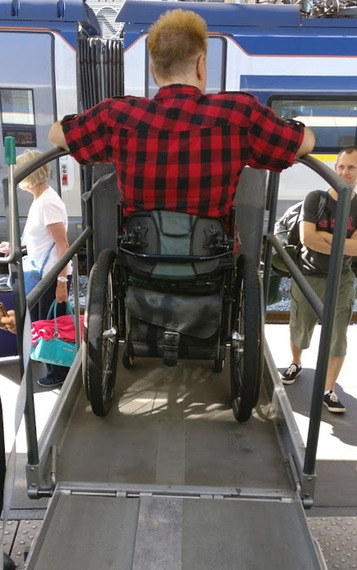 Pairs was also a revelation. We expected to find it less than hospitable for my wheelchair, but in fact everywhere went it was the exact opposite. Our hotel was amazingly kitted out for wheelchair users, and we used an amazing accessible cab firm, G7 Taxis, to get around this beautiful city. The pavements were a little tough going, but mainly on the smaller roads where it was just as easy to wheel in the road. Everyone we met was so lovely and helpful. A visit to a must see tourist attraction The Louvre, was so amazingly accessible and wheelchair users and a carer get in for free. You have to try the access lift at the entrance, as it's amazing. After an afternoon of sight seeing, attended a post conference gathering at a restaurant bar called the Frog and Underground which looked like an access bust as we arrived. Boy were we wrong. A member of staff proudly showed us the lift, accessible loo and they then treated us like royalty.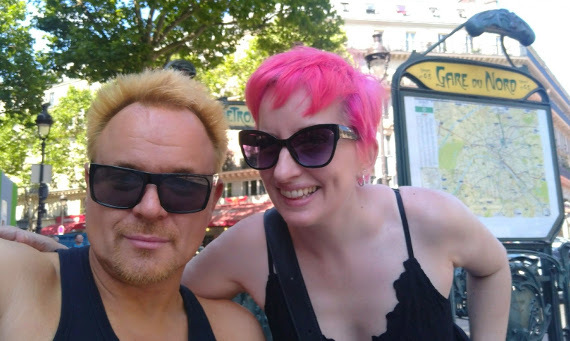 Our journey home was just as smooth. I cannot sing the praises of Eurostar highly enough. The same goes for Paris. I shall be back, and very soon. Our next exciting travel adventure is to take the train to Barcelona. I shall keep you posted on that. In the meantime, if you use a wheelchair and haven't already tried Paris by Eurostar do it and do it soon. Vive Le Paris, Vive Le Eurostar.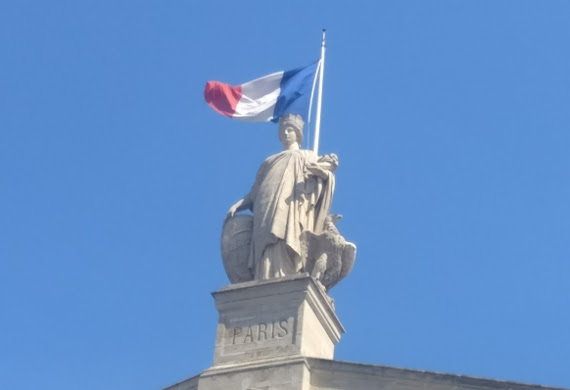 All photos by Mik Scarlet