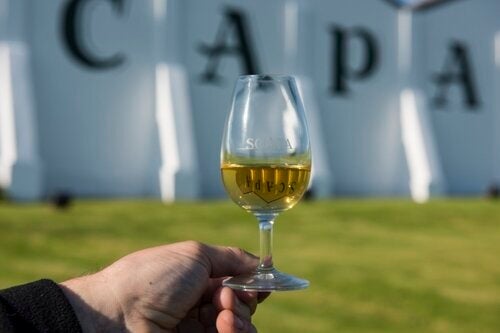 In a concrete hut in the shadow of the Neolithic standing stones of the Ring of Brodgar on Orkney is a stuffed fish. No ordinary fish, though, as it was the record trout then caught in British waters and weighed 29lb 8 oz. The average trout caught in Stenness Loch, from where it was pulled out, is 1 lb. My gillie for the morning, Stewart Wood, is sceptical, though.
'Apparently the guy used a frog or something to catch the fish which is against the rules so it's not an official record.'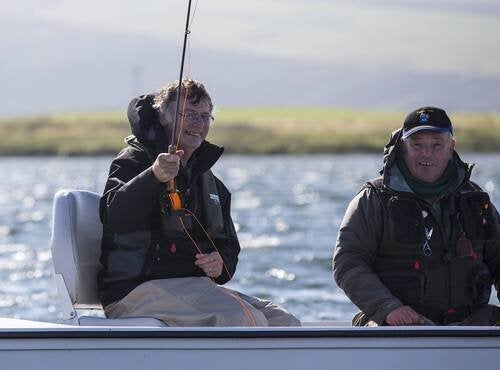 Stewart (above right, with the author) is an Orkney man and has been fishing for 40-some years. He became a gillie when he retired from his job as a Stores Technician for the NHS, and he's giving me a taste of Orkney life on a fishing trip arranged through Orkney Trout Fishing. I climb into my waders and haul myself into Stewart's boat.
We're fishing in the Loch of Harray, which is a freshwater loch, separated by a narrow strip of land from the Loch of Stenness, a saltwater loch. To me, a novice fisherman, it's a beautiful day with clear blue skies but Stewart's the expert and he's not happy.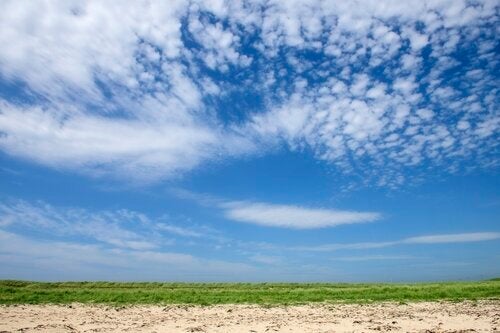 'The trout don't like bright conditions like this,' he explains. 'They don't like the sun on the surface of the water so they stay at the bottom unless they get desperate. But they do like the slight waves on the water, such as we have today, so we'll see.'
The boat putts away from the edge of the loch and we get a beautiful view of the standing stones. They've been there for maybe 2000-2500 years, no-one knows for sure, and Orkney men have been pulling trout out of the loch for even longer.
'Just don't do what Billy Connolly did when he visited the stones,' says Stewart. 'It was for a TV series and he danced naked around them. Mind you, he's prone to doing that. He's obviously proud of what the Good Lord gave him.'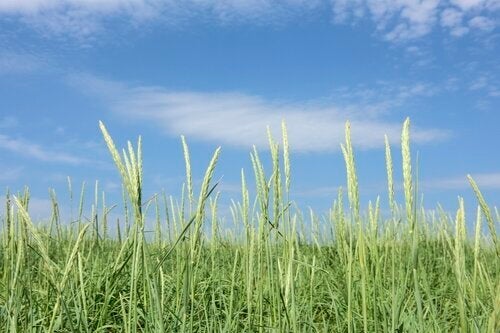 At the moment, though, the Good Lord isn't providing us with much, and there's even less likelihood of it when Stewart hands me the rod for a lesson in trout fishing.
'They're just not biting today,' he says, with the tone of a man who has 40 years of patient waiting behind him. 'I'll try an orange fly. That's a bit brighter and might work.'
The sun continues to shine, we continue to chat, and I see the attraction of trout fishing as a form of meditation. Eventually I get my trout, though it's on a plate for lunch at the nearby Standing Stones Hotel, and has been marinated in Scapa Skiren, the new Orkney whisky. This is highly appropriate as after lunch I'm visiting the Scapa Distillery, whose Visitor Centre opened this year, a mere 130 years after the distillery itself.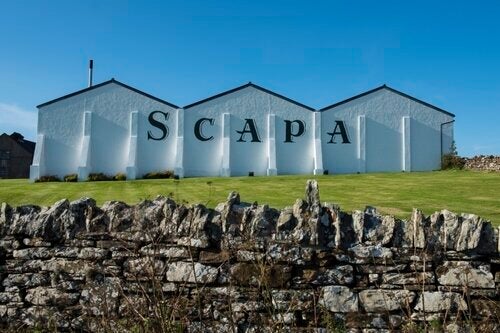 Scapa Distillery stands in a magnificent spot overlooking Orkney's most remarkable natural feature: Scapa Flow. Scapa Flow is the second-largest natural harbour in the world, after Sydney harbour, and is why the distillery is where it is.
'It doesn't matter so much these days,' our tour guide explains, 'but back when the distillery was built the site had excellent transport connections. It was easy to bring the barley in on the water.'
It's a short but sweet distillery tour, as Scapa's whisky is made by just five men, and everything is done by hand, not by computer. As well as the new Visitor Centre, which has seen 4,000 visitors in its first four months of operation, 2015 also sees Scapa bringing out a new single malt, Scapa Skiren.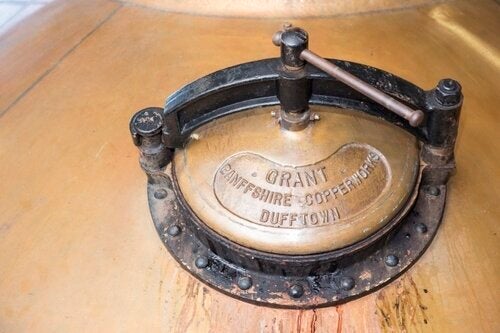 Scapa whiskies are distinctive for not being peaty, for although the spring water they use from the Lingro Burn is in peaty land, the water is brought through pipes to avoid too much contact with the peat. In addition there's no peat used in the malting of the barley, which gives the Skiren a wonderfully gentle and subtle flavour with hints of the honey that Orkney produces in great abundance, and the tropical fruits that it certainly doesn't. Instead of peat there's pineapple, and that's much more to my taste.
The word Skiren is an Old Norse word meaning glittering bright skies, and it's a perfect whisky to be tasting under the glittering bright skies of an Orkney day. If all days were like this they probably could grow tropical fruit here. The only ones not appreciating the sun were the reclusive trout. I may not have caught one but in one day on Orkney I did discover a lovely new whisky and I'm also now officially a member of the Orkney Trout Fishing Club. I have the key to their hut to prove it.
All photos by John Paul, courtesy of Chivas Brothers.