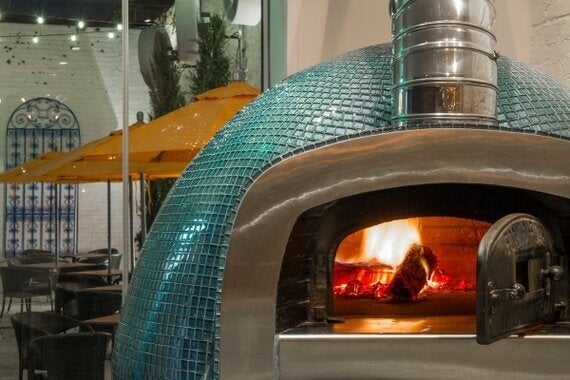 Photo (c) Stephen Young, Courtesy of Shaya
If you go to New Orleans everybody knows you have to eat beignets at the Café du Monde, try a Louisiana po' boy sandwich and sample the Big Easy's own super-sandwich, the muffuletta. You won't find a better muffuletta than at the Central Grocery at 923 Decatur Street, where they were invented by Italian immigrants who wanted a reminder of their Mediterranean homeland.
The constant focus on local specialities, though, ignores the fact that New Orleans has as vibrant an international food scene as any other major city. In fact as New Orleans has always had a love affair with food and flavours - and the occasional beverage - the city is even more welcoming to foods of all kinds than most. On a recent visit we sampled not only beignets, muffulettas and Creole cuisine but Caribbean, Israeli and classic American diner food too.
Whenever we mentioned we were going to dinner at Shaya, on Magazine Street, everyone not only knew it but had either been there or were longing to go. 'How did you get a table?' they would ask, showing how hot Shaya is right now. The answer was by having friends in the right places and being prepared to dine at 5.30pm. Even then the place was packed to overflowing, with people keen to try the food of chef Alon Shaya, inspired by his Israeli upbringing and by the vibrant mix of influences from the Mediterranean, Middle East, North Africa, and even Eastern Europe.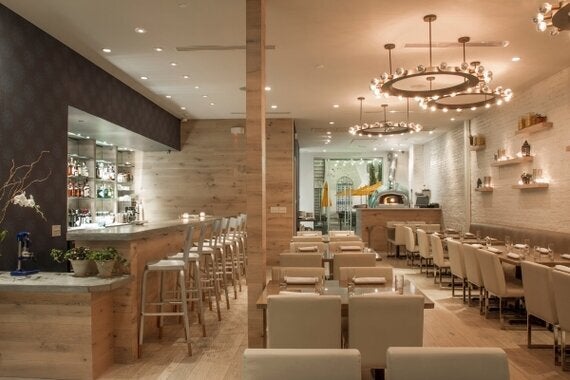 Photo (c) Stephen Young, Courtesy of Shaya
With its light-wood walls and cream furniture, and a separate bar area, Shaya was fine casual dining at its best. Were we really in Louisiana, we wondered, as we studied a menu that had a whole section devoted to different kinds of hummus, and a range of meze from Moroccan carrots to Israeli salad and that Turkish eggplant dish to die for, baba ganoush. We tried wood-roasted Brussel sprouts served with tahini, red onions and something called duqqa, which turned out to be an Egyptian mix of herbs, nuts and spices.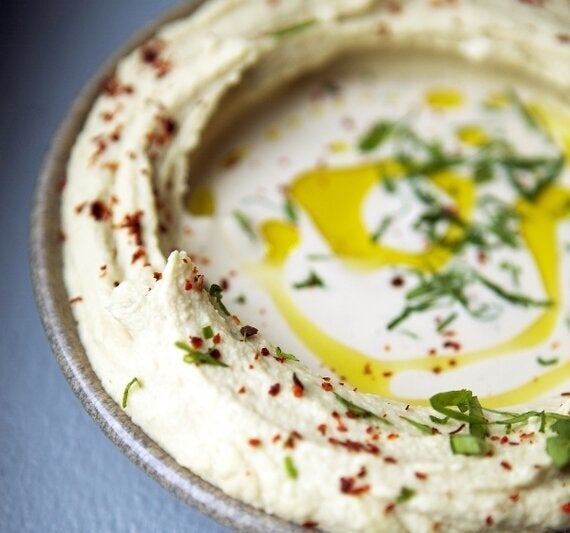 Photo (c) Graham Blackall, Courtesy of Shaya
The waiter showed that the staff had had perfect training. He knew every dish and every ingredient of every dish, and was friendly and solicitous without being in your face the whole time.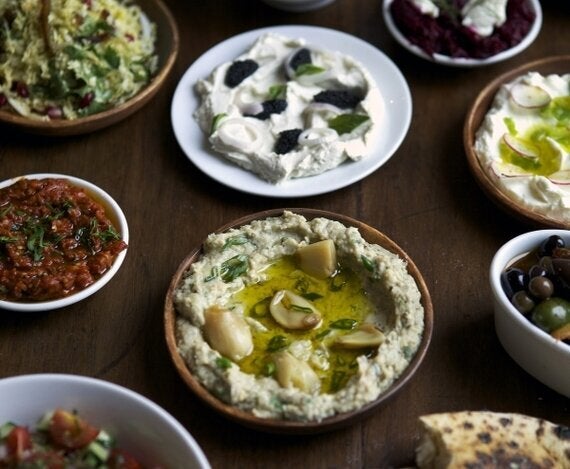 Photo (c) Graham Blackall, Courtesy of Shaya
A signature entrée of slow-cooked lamb with whipped feta, walnut and pomegranate tabouleh tasted as wonderful as it sounds, our only regret being that we'd stuffed ourselves so much on the deliciously more-ish nibbles and meze that we couldn't finish the American-sized portions. Did we want to take it with us? Well, we would have if - oh good grief, is that the time? - we didn't have tickets for a concert at the Jazz Market by the New Orleans Jazz Orchestra. Could they call us a taxi?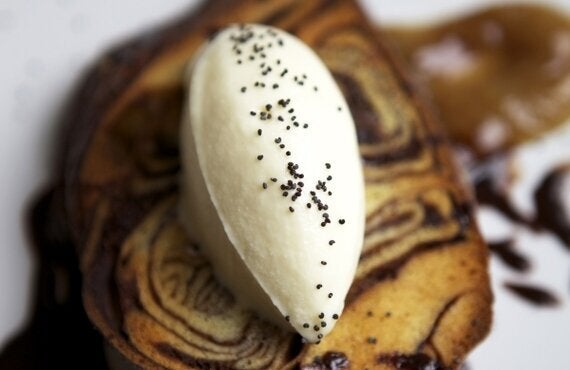 Photo (c) Graham Blackall, Courtesy of Shaya
Shaya is in the laid-back and funky Magazine Street district of New Orleans, about four miles east of the French Quarter but easily reached by trolley or taxi. Oh yes, there's much more to the Big Easy than Bourbon Street and beignets.
New Orleans, Louisiana 70115
The author was a guest of The New Orleans Convention and Visitors Bureau. For more information on New Orleans see www.neworleanscvb.com as well as their Facebook page, Twitter account (@VisitNewOrleans) and Instagram (@VisitNewOrleans) page.
Photos courtesy of Shaya and (c) Stephen Young and Graham Blackall.