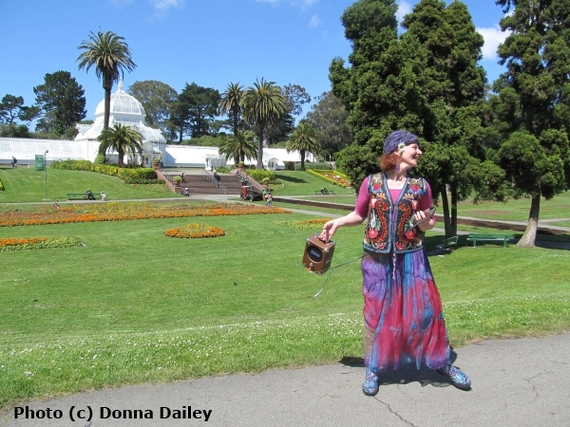 Golden Gate Park in San Francisco
Everyone's heard of Central Park, and you might be forgiven for thinking it's the biggest and best city park in the USA. Not so. 'Best' is subjective, but there are other US urban parks that are bigger, and some that have many more attractions than Central Park.
So, excluding State Parks and Wildlife Preserves, here in ascending size is a list of some of the biggest and best US city parks.
Cal Anderson Park, Seattle
This was recognised by Forbes Magazine in 2009 as one of the USA's 12 Best City Parks. It has several pools, floodlit tennis courts, basketball courts, a dodgeball court, a children's play area, walking paths and some oversized chess boards. It's named after Cal Anderson, who was Washington State's first openly gay legislator.
Size: 7.37 acres
More Information: www.seattle.gov
How to Get There: Trailfinders has a fly-drive holiday starting in Seattle and going down the Pacific Coast via San Francisco to San Diego.
Encanto Park, Phoenix
Fairly centrally located in one of the country's biggest and busiest cities, Encanto Park is a great escape from Phoenix's traffic. It dates back to 1934 and is family-friendly with the Enchanted Island amusement park (Encanto is Spanish for Enchanted). Other features include two golf courses, fishing lakes, several ponds, a swimming pool, walking trails, paddle boats and picnic areas.
Size: 222 acres
More Information: www.phoenix.gov
How to Get There: Stay at The Phoenician in Scottsdale with Abercrombie and Kent.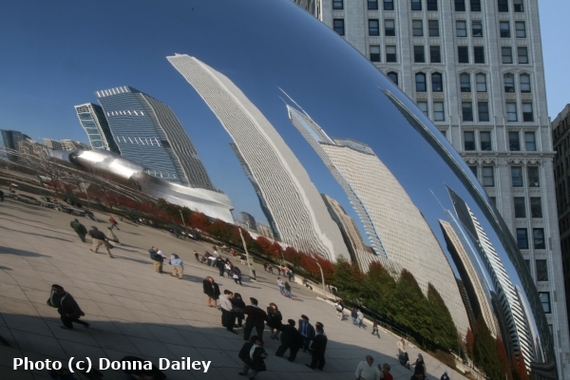 The Bean in Chicago
Grant Park, Chicago
Grant Park runs along the Lake Michigan waterfront and has all kinds of attractions and activities. These include the Art Institute of Chicago, the Adler Planetarium, the Shedd Aquarium, the Field Museum of Natural History and the 1924 Soldier Field, home of the Chicago Bears football team. It also contains Buckingham Fountain, one of the largest fountains in the world, several parks within the park and various outdoor sculptures and art works, including the city's greatest selfie opportunity, The Bean.
Size: 319 acres
More Information: www.chicagoparkdistrict.com
How to Get There: American Sky has city breaks at the Fairmont Chicago, one block from Grant Park.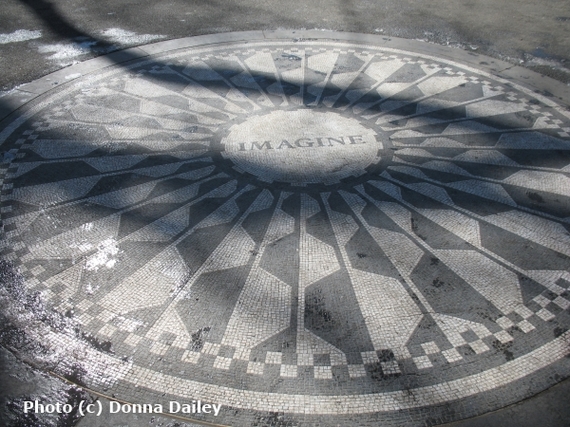 Strawberry Fields Forever, in Central Park
Central Park, New York
Other cities may boast bigger parks but Central Park is the one that's most familiar from the numerous movies filmed there. One of its popular sites is the Strawberry Fields area, a tribute to John Lennon whose Dakota Building apartment overlooks Central Park (Yoko One still lives there). Other features include various outdoor sculptures, the Central Park Zoo and, if you get hungry, The Tavern on the Green.
Size: 843 acres
More Information: www.centralparknyc.org
How to Get There: Kirker Holidays offers luxury breaks at The Pierre which overlooks Central Park.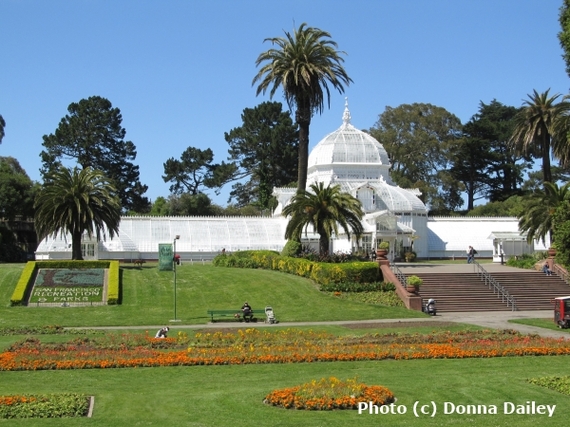 Golden Gate Park in San Francisco
Golden Gate Park, San Francisco
Golden Gate Park dates from the 1860s when New York's Central Park was being created. The west coast city was not to be outdone and built an even bigger park. Attractions include the 1921 fine arts collections of the De Young Museum, and the California Academy of Sciences, one of the world's largest natural history museums. The park also has the largest windmill in the world, a golf course and a Conservatory of Flowers (be sure to wear some in your hair).
Size: 1017 acres
More Information: http://sfrecpark.org
How to Get There: Trailfinders has a wide range of hotels in San Francisco.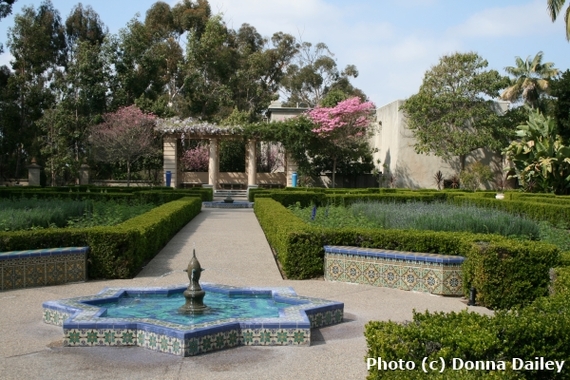 Balboa Park in San Diego
Balboa Park, San Diego
There's so much to see and do in Balboa Park it's almost a destination in its own right. The San Diego Zoo alone could take a couple of days, while there are also a mind-boggling 17 museums,including the Museum of Art, the Natural History Museum and the Museum of Photographic Arts. There are also several gardens and the wonderful Botanical Building, which displays over 2,000 plants.
Size: 1200 acres
More Information: www.balboapark.org
How to Get There: Exsus features several hotels in San Diego.
City Park, New Orleans
Four miles and a world away from the brashness of Bourbon Street is City Park, whose attractions include an amusement park, a botanical garden, a sculpture garden, the New Orleans Museum of Art, golf courses and a driving range, tennis courts, several stadiums and a café where some say you can get the best beignets in the city.
Size: 1300 acres
More Information: http://neworleanscitypark.com
How to Get There: Audley Travel has an Old South fly-drive which includes 3 nights in New Orleans.
Forest Park, St Louis
Forest Park hosted the 1904 Olympic Games and within its boundaries are the St Louis Art Museum, the St Louis Science Center, the St Louis Zoo and the Missouri History Museum. There are several restored prairie and wetland areas with some hiking and biking trails, lakes, golf and tennis centers.
Size: 1371 acres
More Information: www.forestparkforever.org/
How to Get There: Trafalgar's Route 66 escorted tour includes a stay in and tour of St Louis.
Griffith Park, Los Angeles
As well as being the home of the Hollywood Sign, Griffith Park is where you'll find the Griffith Observatory, the Los Angeles Zoo, hiking and horse-riding trails, a transport museum with its own miniature railway, a separate railroad museum and the Autry Museum of the American West.
Size: 4310 acres
More Information: www.laparks.org
How to Get There: i-escape has a choice of hip hotels in LA.
George Bush Park, Houston
West of the city center, this vast urban park has ponds, hiking trails, sports facilities including two soccer fields and six baseball fields, a boardwalk which crosses the Buffalo Bayou, and the award-winning American Shooting Center. It does have a Nature Reserve within its boundaries but with its many other facilities it definitely qualifies as one of the best - and biggest - urban parks in the USA.
Size: 7800 acres
More Information: www.pct3.com/parks/bush-park
How to Get There: Wexas has a Best of Texas self-drive tour which visits Houston.
The Author
Mike Gerrard is an award-winning British travel writer who specialises in writing about the USA, where he lives for half the year at his home in Arizona. He is also co-editor of the 101 USA Holidays website.