Beware of what you wish for, you're told, as you might be disappointed. I'd always longed to eat at Northcote Manor, which a friend who'd eaten there many times had always told me is the best restaurant in Lancashire, if not the north of England. It's also a country house hotel in Langho, on the edge of the Ribble Valley, in the glorious but seriously underappreciated Lancashire countryside. As a Lancastrian myself, the time had come to realise a dream.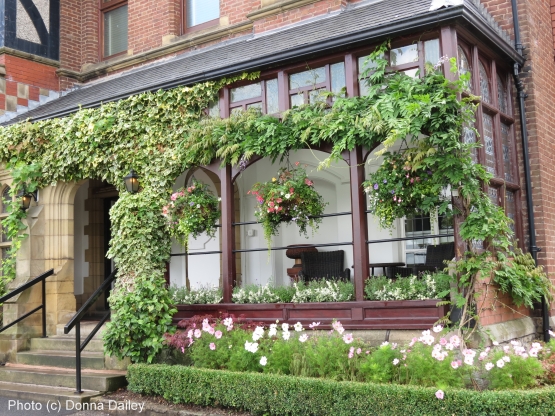 The manor house looks like a Victorian red-brick vicarage with a hint of Bavarian schloss. In a glassed-in porch two guests look very contented with a mix of afternoon tea and glasses of champagne. We find the front door behind an arch of ivy, and check in to our room which manages to combine country-house tradition with a palette of blacks and greys giving it an Oriental feel.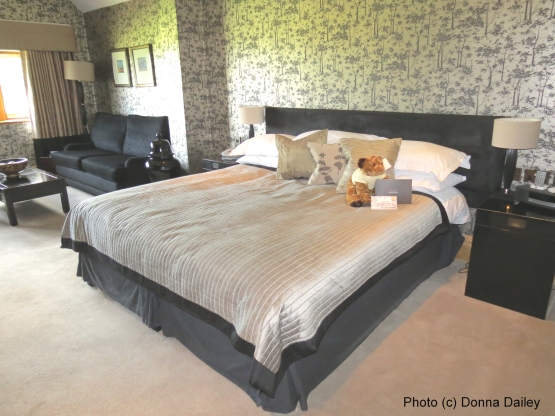 If there's one thing that can make you feel better after a long drive it's to look out of your window and see a chef's large and healthy herb and vegetable garden. A young man is out in it with a basket and a knife. Alongside there are paddocks with several horses grazing contentedly, just as I hoped to be grazing contentedly this evening, as it's the food of chef Nigel Haworth which brings people here.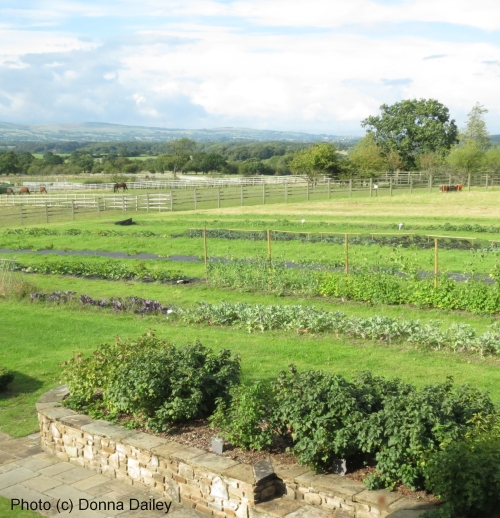 Haworth's restaurant at Northcote Manor - which he also co-owns - has maintained a Michelin star for many years now. When we go down to the bar we're told that he is presently cooking out of what looks like a large Portakabin, while his new kitchen is being built that he hopes will help him go for a second Michelin star.

The barman is explaining some of the gin choices to a customer: 'We have a very fennely gin from the USA called Death's Door, and we have a Welsh gin.' He settles for a Death's Door and tonic, while we have a glass of Louis Roederer champagne and browse the menu. A waiter brings us some canapés, including what sounds like 'edible soil'. He swishes away and we look at each other. Edible soil? Or did he say edible sorrel? But all sorrel is edible. We hear him at another table. Edible soil it is.
We rather nervously lift a spoon of what does indeed look like dark soil to our mouths. It tastes rather sweet, and earthy too. It's very more-ish, in fact, so we have some more. Before we know it, the bowl is empty. We've scoffed all the soil. When the waiter clears away he explains that it's actually made out of leeks, and the chef does something magical to it.
We're getting something magical too, and opting for the 5-course Gourmet Menu with a matching wine pairing. It costs us an extra £55 each for the wine, but what the heck. I've waited 20 years to eat here, and I'm not settling for the house red.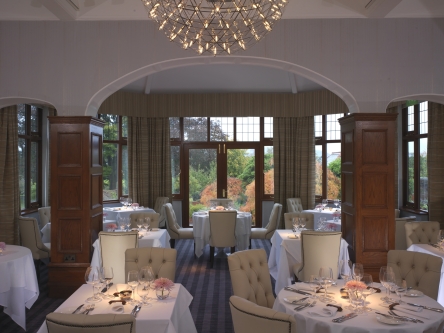 The meal in the classy dining room turns into a kind of Roman gourmet orgy. Two couples at nearby tables clearly bonded the night before over the Gourmet Menu, and are comparing notes on tonight's extravaganza, the 7-course Tasting Menu. At the same time they're nodding knowingly at the dishes brought to us, reliving again the flavours of their previous night's feast. This being the north of England, people are happy to share their Michelin menu delights. 'Isn't that mustard yoghurt wonderful with the smoked mackerel?' they ask us, when we've finished.
As a between-course treat we're brought what's described as the chef's take on a BLT. Bacon, lettuce and tomato? Yes, and that rather strange-looking neon lime green stuff in the middle is a lettuce mousse. The colour's so bright it looks like it would glow in the dark, and it sounds to me like something that could be a complete disaster. Who makes a mousse out of lettuce? Well, Nigel Haworth does, and as a confirmed carnivore who generally regards lettuce as rabbit food, it's one of the best things I've ever eaten. Weeks later I can still taste the intense sweet and concentrated flavour of that lettuce.
This is just a prelude to the main course, a succulent slow-cooked lamb with a cauliflower risotto and served with a generous glass of to-die-for pinot noir from New Zealand.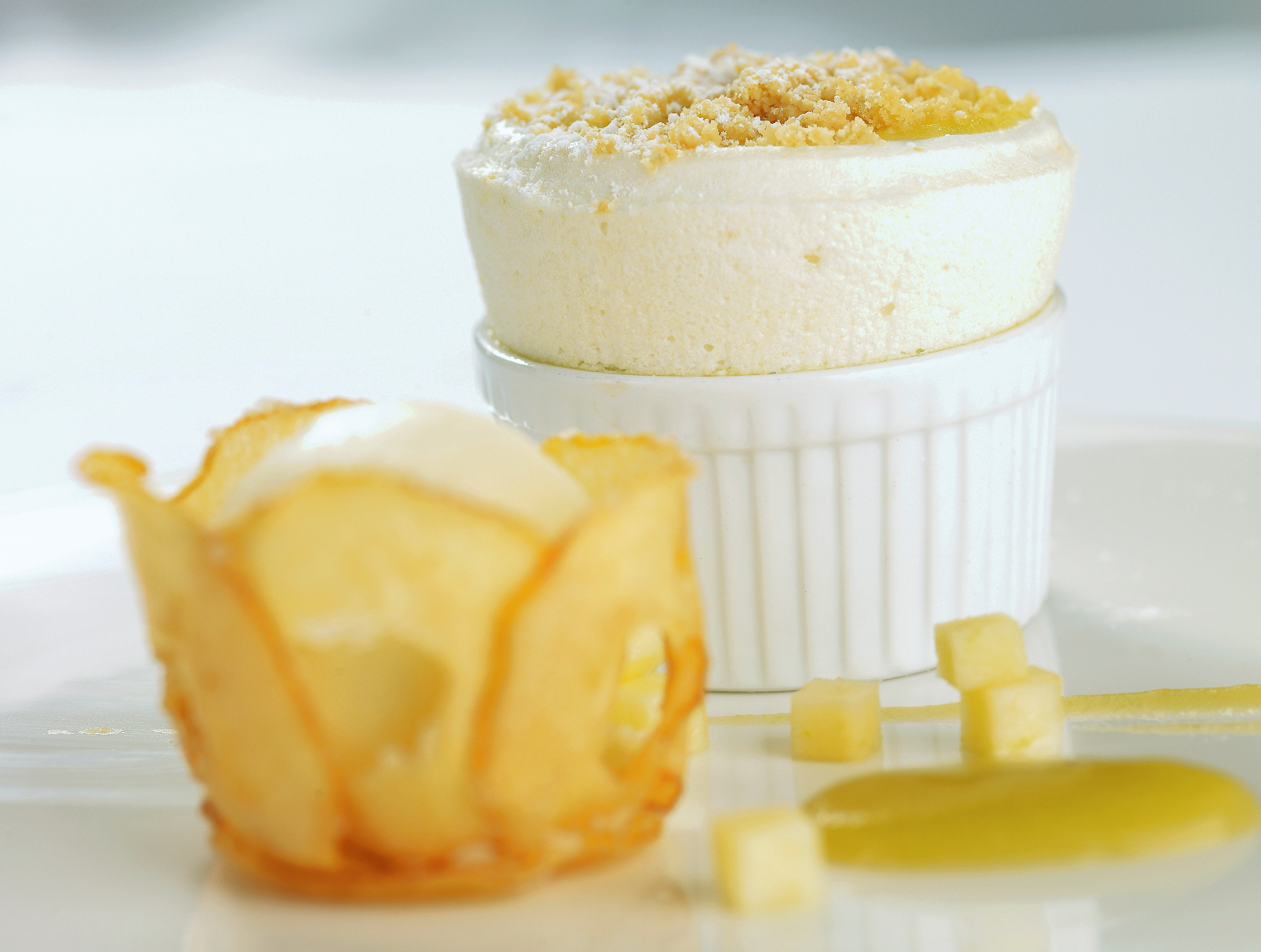 Over at our neighbours' tables, they're generally agreeing that the Gourmet Menu has the edge on the Tasting Menu - till they bring out their pork. I don't know the intimate details of the dish, but the joint reactions to their first bite remind me of that scene in When Harry Met Sally. Yes, that scene.
When they've recovered, they tell us we're in for a treat. Our simple-sounding dessert of English strawberries and cream with organic garden mint is a knock-out, they promise us. It is, and it's our turn to have the orgasms while our new friends look on and smile. 'Told you.'
INFORMATION
Northcote Manor is a member of Pride of Britain Hotels - a consortium of 46 privately-owned independent British hotels. A one-night gourmet break costs from £172.50 pp (two sharing) including breakfast, champagne and canapés and a five-course dinner. Contact Pride of Britain Hotels (0800 089 3929, www.prideofbritainhotels.com) to book.
Mike Gerrard is an award-winning travel writer and you can read more of his food features at http://www.mikegerrard.net/features/food-and-drink-stories/.
He also publishes the website Beyond London Travel.