Bourbon is booming. New craft distilleries seem to be opening every week. Many of them cater for tourists as well as spirits aficionados, giving the visitor chance to see behind the scenes and to buy samples of spirits they may not be able to find in the stores.
If you're a spirits drinker visiting the USA it would be hard to resist going to take a look at names like Jim Beam and Jack Daniel's, or other distinguished brands like Maker's Mark and Woodford Reserve. When visiting George Washington's mansion and estate at Mount Vernon, just outside Washington DC, a look at his reconstructed distillery is like stepping back 200 years.
Wherever you're visiting in the USA, a distillery is never far away these days. From Chicago to Nashville, from California to Kentucky, here are some of the best distillery visits in the USA.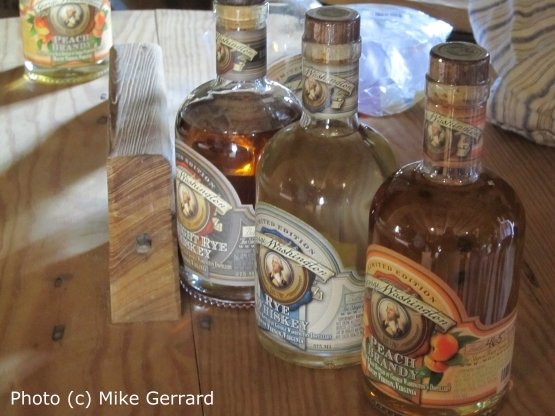 MOUNT VERNON
When George Washington retired from the US Presidency in 1797, one of the things he did was to open a distillery. It was done at the encouragement of his Scottish Plantation Manager, James Anderson, who promised to make him a lot of money. He did. In 2007 the Distilled Spirits Council of the USA put money into recreating and rebuilding the distillery, which can now be visited to see them going about making whiskey in the same way that they did 200 years ago.
More Information: Mount VernonDistillery.
How to Get There: Visit Washington DC with the North America Travel Service.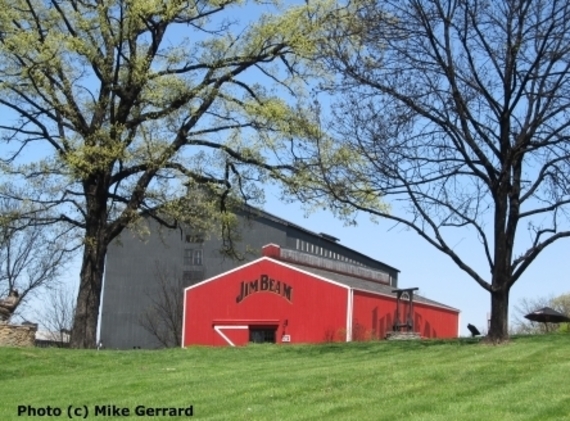 JIM BEAM
The world's best-selling bourbon maker can trace its history back to 1795, when Jacob Beam sold his first barrel of corn whiskey. In 2014 the company filled its 13 millionth barrel at its Kentucky distillery. It's a huge place and a 75-minute tour takes you through the entire bourbon-making process, from the limestone water well to sampling the end result.
More Information: Jim Beam distillery tours.
How to Get There: You can make your own tour along the Kentucky Bourbon Trail by renting a motorhome through Frontier Motorhomes, which should give you plenty of room to store any purchases.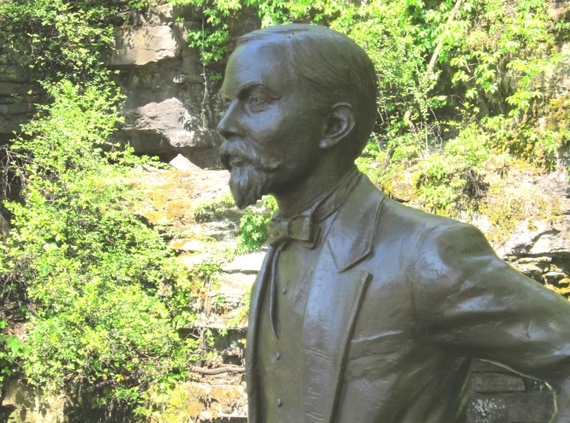 JACK DANIEL'S
Makers of the biggest-selling American whiskey in the world, Jack Daniel's is like the Disneyland of distilleries. Tours here run like clockwork, using little trains, and take you through the company's long and fascinating history. It goes back to 1865 when the original Jack Daniel, a 15-year-old boy, decided to move his still to where the distillery now is, in Lynchburg.
More Information: Jack Daniel's Tours.
How to Get There: Tour operators with fly-drive options for visiting Tennessee distilleries include Audley Travel and North American Highways.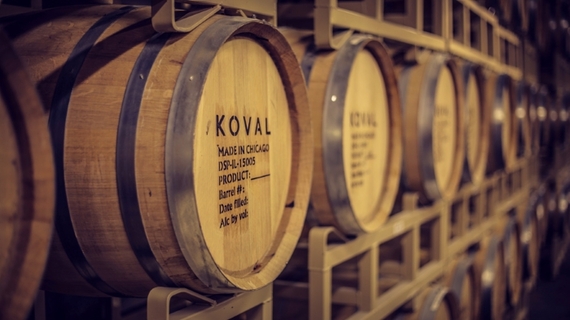 KOVAL
One of the founders of the craft distilling movement, Koval is in Chicago's northern suburbs where they make an intriguing range of spirits and liqueurs. They do Whiskey Workshops and Cocktail Classes, as well as conventional distillery tours. The 1-hour tour includes a generous tasting of their many products.
More Information: Koval Distillery Classes and Tours.
How to Get There: Visit Chicago with Abercrombie and Kent.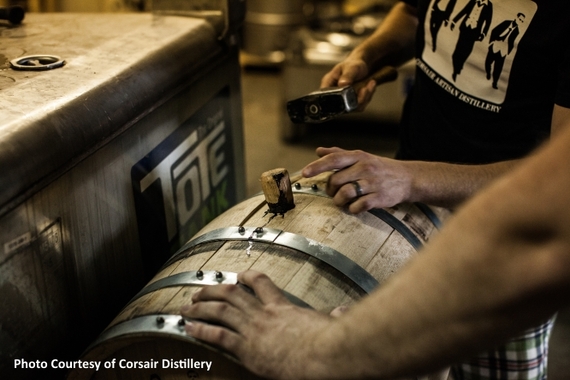 CORSAIR
Corsair's products have won numerous competition medals and they're one of the craft distilleries that set the standards for others to try to emulate. Their tours sell out well ahead so book in advance if you know when you're going to be in Nashville, though they also have a distillery in Bowling Green, Kentucky. Tours include either a tasting of a flight of 5 spirits, or having a hand-crafted cocktail made for you.
More Information: Visiting Corsair's Nashville Distillery.
How to Get There: Tour operators with fly-drive options for visiting Tennessee distilleries include North America Travel Service and Trailfinders. They all include two nights in Nashville, which is also about 75 miles from both the Jack Daniel's and George Dickel distilleries, which are 18 miles apart.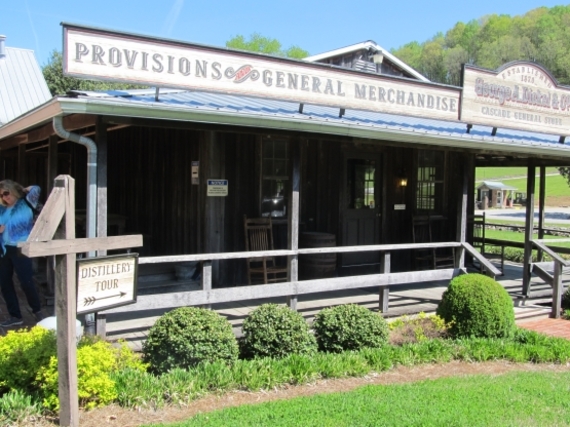 GEORGE DICKEL
It's worth visiting George Dickel for the location alone, as the distillery stands on 600 acres of its own land in peaceful Cascade Hollow in the Tennessee countryside. You can't buy it in the UK as it's small-batch production, just 130,000 cases a year. Try their whiskies in the tasting at the end of a tour and you're sure to want to take some home with you.
More Information: George Dickel tours.
How to Get There: Tour operators with fly-drive options for visiting Tennessee distilleries include North America Travel Service, Audley Travel, Trailfinders and North American Highways.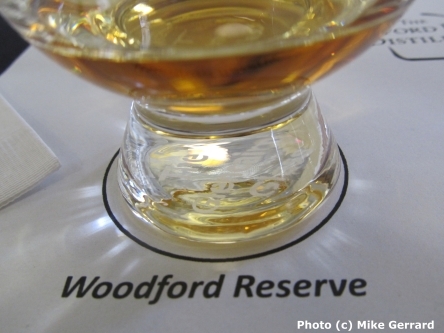 WOODFORD RESERVE
Woodford Reserve is the best-selling premium bourbon in the USA, and its distillery in an idyllic rural setting in Kentucky is a National Historic Landmark. As well as Bourbon Discovery Tours visitors can also take a National Landmark Tour, to learn all about the USA's oldest working bourbon distillery.
More Information: Woodford Reserve distillery tours.
How to Get There: Frontier Motorhomes includes options for touring Kentucky.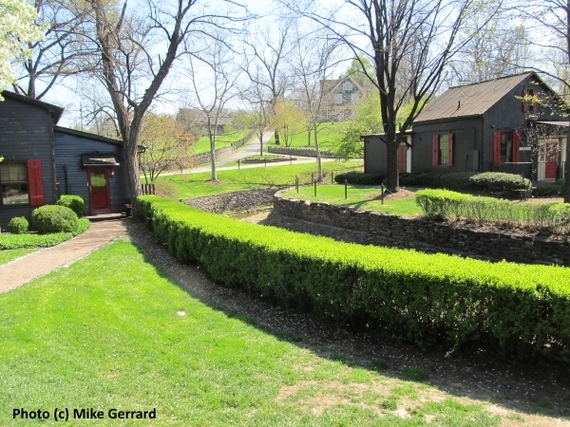 MAKER'S MARK
Maker's Mark spell their spirit 'whisky' not 'whiskey', to reflect the Scottish ancestry of the owners. Another distinguishing feature is the red wax that trails down the bottle neck, and visitors here get their chance to try their hand at dipping a bottle into the hot wax, to see how well they do. And you do get to keep the bottle.
More Information: Maker's Mark tours.
How to Get There: You can visit Kentucky with Frontier Motorhomes.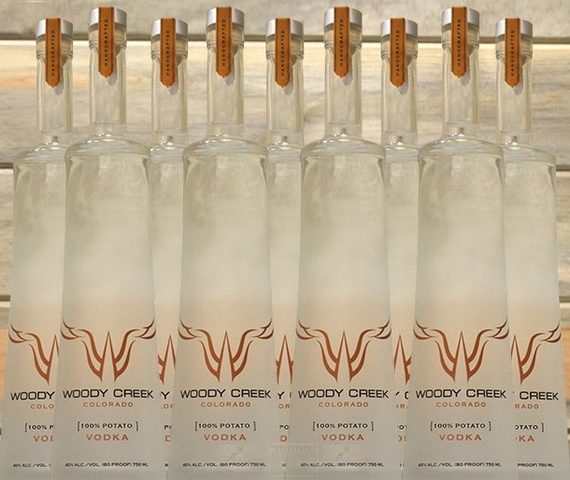 WOODY CREEK
In Basalt, Colorado, 15 miles west of Aspen, the Woody Creek distillery offers tours by appointment only (tel: (970) 279-5110) but that means you get a more personalised tour, and a chance to chat about their spirits. Currently that's just two products, their signature Woody Creek Potato Vodka and another vodka made from the Polish potato variety, Stobrawa.
More Information: The Woody Creek Distillers' Tasting Room.
How to Get There: AmeriCan and Worldwide Travel's Rocky Mountain Splendours fly-drive would allow you to visit the Woody Creek Distillery.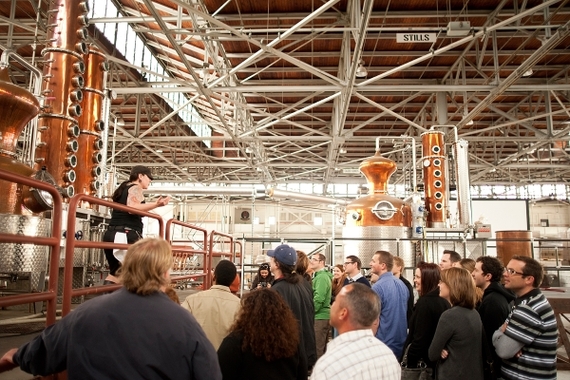 ST GEORGE SPIRITS
If you think craft distilling is something new, bear in mind that St George Spirits of Alameda, near San Francisco, first set up their stills some 32 years ago and have expanded from a one-man business to a huge distillery the size of an aircraft hangar. Tours currently cost $15 but for that you also get to taste six of their spirits: two liqueurs, a brandy, a gin, an absinthe and then your choice of one of their other products.
More Information: Tours and Tastings details on the St George Spirits website.
How to Get There: American Sky features San Francisco holidays and fly-drives.
THE AUTHOR
Mike Gerrard is an award-winning writer who specialises in writing about travel and spirits. He is co-editor of the 101 USA Holidays website and runs his own spirits websites at The Vodka Guy and Travel Distilled.