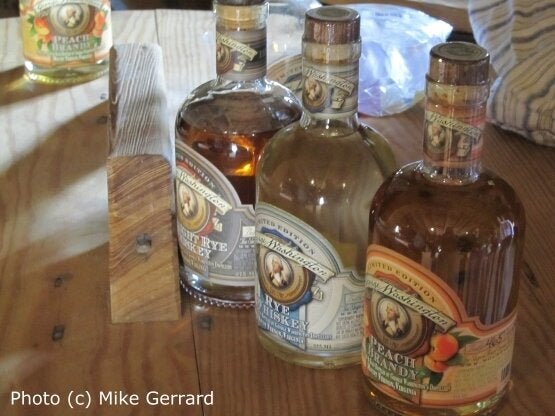 When George Washington lived at his Mount Vernon plantation estate, which gazes across the Potomac River from Virginia to Maryland, he employed 316 slaves. Most of them worked in the mansion, in the gardens or on the farm, but from 1797 onwards, the year Washington retired from the US Presidency, six of them had a new job. They worked in George Washington's distillery, making whiskey and brandy.
The distillery had been the idea of Washington's Plantation Manager, James Anderson, who had emigrated to Virginia from Scotland. He knew a thing or two about distilleries, having run one on his own farm back in Scotland. 'Let me build you a distillery,' he wrote to Washington. 'I'll make you a lot of money.'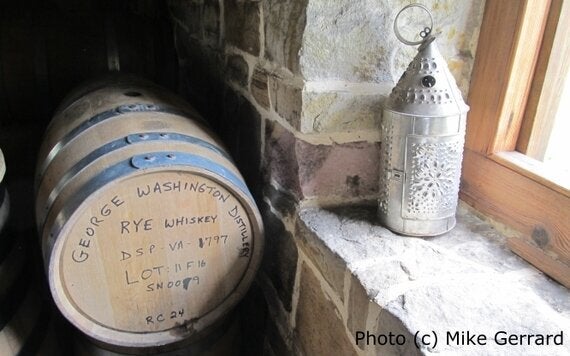 Washington did some homework and hired Anderson to build him a new distillery, a few miles from the mansion down at the Dogue Creek, where Washington already had a grist mill. In 1797 they sold 600 gallons, so Washington asked Anderson to build a bigger distillery. It was the biggest distillery in the United States. In 1798 they made 4,500 gallons, and in 1799 almost 11,000 gallons, mostly of whiskey but also some peach and apple brandy mainly used for entertaining guests at the mansion. Anderson had made good on his promise and made Washington a lot of money. In fact it doubled the ex-President's income.
Unfortunately Washington died in 1799, followed by his wife Martha in 1802. The estate passed to one of Washington's nephews, and soon after Anderson left his job. A few years later the distillery burned down, and no Washington whiskey was produced after 1808.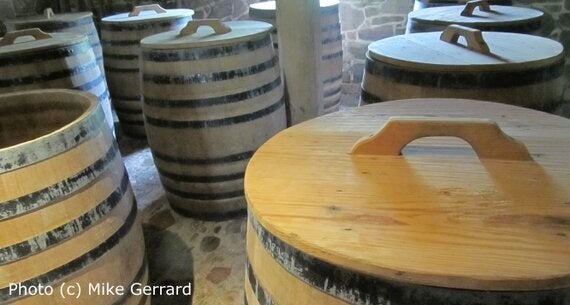 Fast forward 199 years, to 2007, when thanks to the support of an organisation called DISCUS (The Distilled Spirits Council of the United States), George Washington's distillery re-opened both for distilling and for public tours. It was rebuilt according to the original plans, which still existed, and distilling resumed using the exact same methods, which had also been recorded.
'It was a thrill to taste the first batch,' says our guide, Steve Bashore. 'It puts you in touch with the past. When we re-opened the distillery it was the first spirits made here in 200 years.'
In 2007 they made just one barrel of whiskey, with full production of 500-600 gallons a year starting in 2009. Numbers are kept low because they only distil twice a year, before and after the visitor season.
'We don't want to be having visitors when you've all that hot copper around,' says Steve. 'We do it the way it was done in the 1790s, which makes it harder for us but that's the way we want to do it.'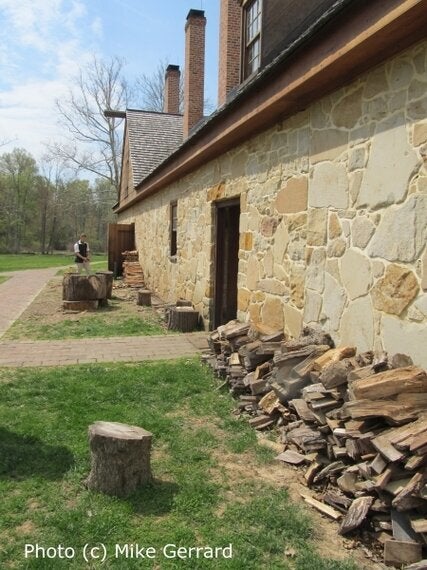 It's a surprisingly small building, with stacks of wood outside, which a docent in period costume is chopping into logs to feed the fires.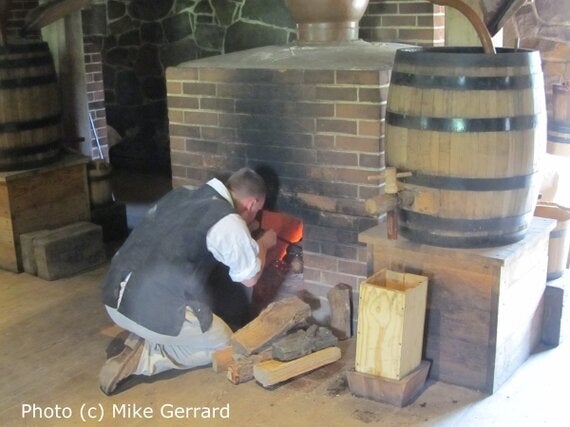 'No-one does it like we do,' says Steve proudly, 'with wood-fired stills and so on. We've learned how to work with these old skills. We also try to keep historically accurate. When we're discussing anything we always say: what would George Washington have done?'
Inside the building the fires are blazing and vats of mash are steaming and being stirred by more men in period costume, giving an impression of great activity and hard physical labor.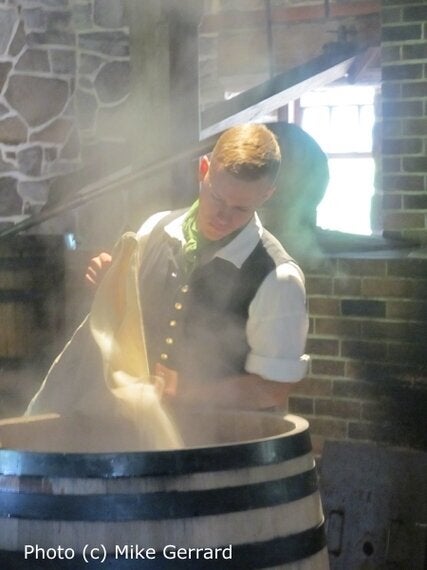 'John Anderson worked here with six slaves,' Steve explains. 'So basically seven guys produced all the whiskey. They must have been working round the clock when they were in full production. At its peak they were making 30-40 gallons a day so they really must have been working right round the clock. They made white whiskey. They didn't age it, they made it and sold it.'
Today they make it and sell it too, but if you want to buy any of the Mount Vernon whiskey you need to return to the 21st century, go to the website's distillery page and sign up for their Whiskey Notification. That way you'll get an email alert when new whiskey is available for purchase, but note that the whiskey cannot be shipped and they can't sell overseas. To buy it - I can't tell a lie - you have to come here on the day of the sale, and bear in mind that some batches have sold out within three hours.
If you do come to Mount Vernon, then as well as the distillery you also get to tour the mansion, the museum and the plantation grounds, where George and Martha Washington are also buried. I'm sure there'd be a smile on his face if he knew that his distillery was making whiskey once more. There's one thing he'd be less happy about, though. 'We don't make money on it,' says Steve Bashir, 'because the overheads are so high. Our aim is to break even.'