We all know the names of Veuve Clicquot, Moёt et Chandon, Taittinger. Bollinger was made famous via its association with everyone's favourite British spy, James Bond. Champagne Jacquart on the other hand, for me, was a bit of an unknown quantity. I had heard the name some time ago but never had the opportunity in trying any of their wines, until recently.
Champagne Jacquart was set up in 1962. The philosophy was to offer a brand that was born in the vineyard and not the boardroom. Currently Jacquart occupies 2400 hectares with 1800 winegrowers, this equates to 7% of the Champagne region. No mean feat!
There are five labels under the Jacquart name, Brut Mosaїque, Rosé, Extra Brut, Blanc de Blancs and Brut de Nominée. The whole range was, as you'd expect with top draw Champagne, very good but two went beyond very good. They made me purr, coo if you'd like. Take any analogy of a creature expressing pleasure and that would be me.
Champagne Jacquart - Brut Mosaїque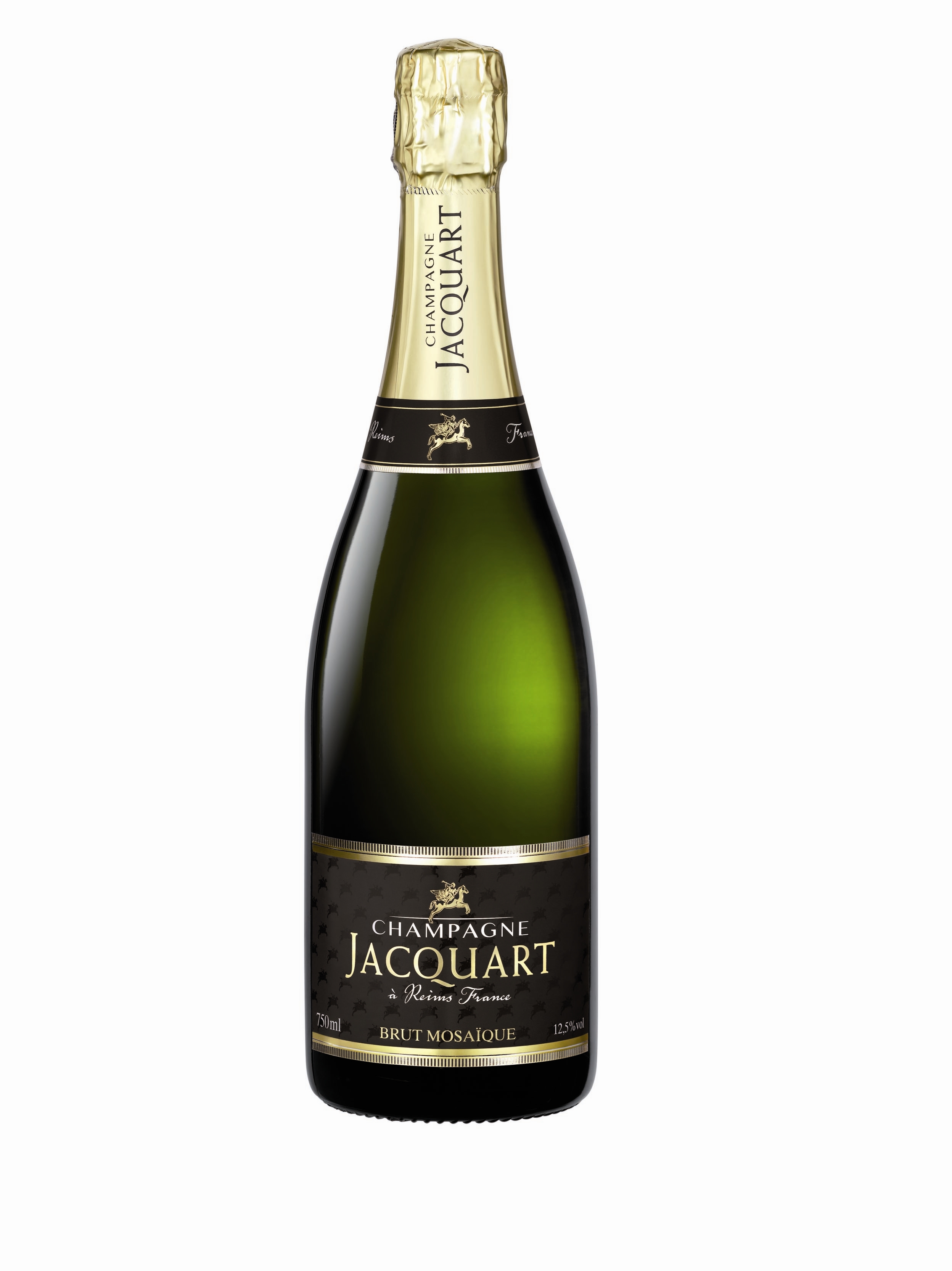 This is Jacquart's entry level wine, but it doesn't taste like one, there's more to it. A blend of Chardonnay, Pinot Noir and Pinot Meunier, the bubbles hiding within this bottle are incredibly soft and elegant, my first quality indicator. Toast, yeast, warm morning bread are apparent on the nose, whilst the flavours develop and change on so many different levels, grapefruit, rich, ripe orchard fruit with a touch of minerality to clean up. After swallowing, this Champagne will just sit happily tickling your palate for a good while after.
At £26.50 this wine is an absolute steal. You can find Champagnes twice the price of this one which will match it for quality. But why pay twice the price? Outstanding!
Available from Great Western Wine www.greatwesternwine.co.uk
Champagne Jacquart - Blanc de Blancs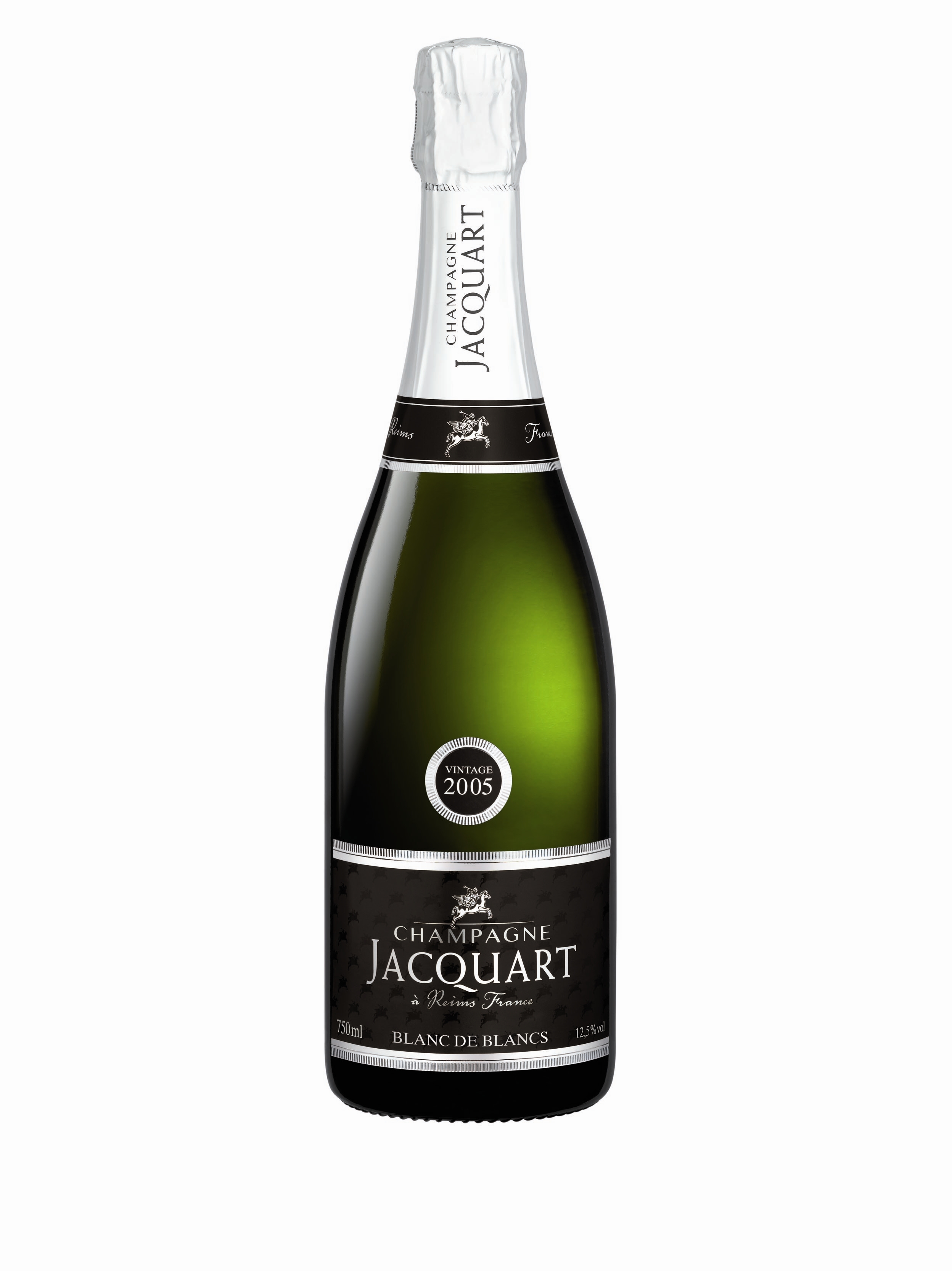 Officially recognised as a vintage Champagne, all grapes coming from premier cru sites, this wine, again, has plenty of layers to it, a familiar theme amongst the range. As a Blanc de Blancs it is 100% Chardonnay but the nose delivers a cleaner, lighter, fresher style to what I'm used to with this variation of Champagne. Great! I love innovative wines. We still have lovely yeast and biscuit notes, but very restrained. The fruit shows more defined apple flavours, very clean with acidity levels that drag the fruit on and on. The sign of true quality with Champagne is the mousse or bubbles. Soft and elegant, pure class!
£39.50
Available from Great Western Wine www.greatwesternwine.co.uk
Prices correct at time of publication.
All reviews are my own. I'm not being paid for any reviews I write. I will always give an honest assessment of the wines I taste and review.