Since declaring a caliphate in summer 2014, ISIS has experienced a seemingly meteoric rise in public attention, stealing daily headlines across the globe. They have taken focus and attention away from Al-Qa'eda, whose name has widely disappeared from the public sphere(1). This is a mistake. Less noticed and considered less dangerous by some, Al-Qa'eda actually represents a far greater threat.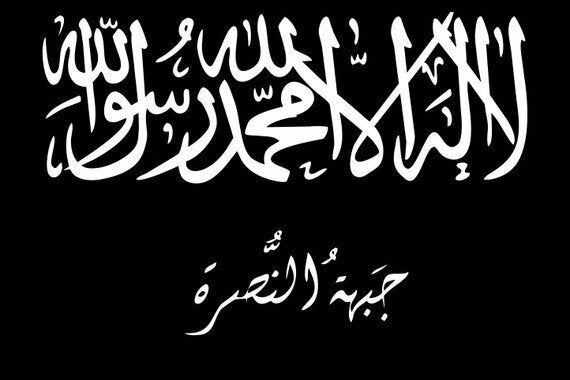 Historically intertwined with common roots ISIS and Al-Qa'eda became bitter rivals following a violent divergence in 2013. But both groups are highly dangerous and ideologically committed to the founding of a global Islamic caliphate and destruction of anybody that disagrees with them. They differ only on when the Caliphate should be founded: Al-Qa'eda believing that (not unlike Russia's Mensheviks) an Islamic Caliphate can only come about through organic revolution of all Muslim peoples. ISIS meanwhile argues (like the Bolsheviks) revolutionary state-building can create the Caliphate now. This crucial disagreement led the groups to split.
Since then, both have increasingly sought to establish themselves in Syria. And here Jabhat Al-Nusra (the Syrian Al-Qa'eda affiliate) is winning. As Charles Lister has demonstrated, al-Nusra holds widespread popularity amongst the Syrian people. With deep roots and a strong track record, al-Nusra is able to recruit freely, hide amongst the public, and even enjoy not inconsiderable support from parts of the Free Syrian Army (FSA) - who will be key to defeating regional jihadists. ISIS by contrast is widely reviled, under attack from just about everybody, and even witnessing defections of its own soldiers to al-Nusra. ISIS faces a considerable challenge to its existence in Syria in a way that Al-Qa'eda simply does not.
Despite significant gains in the population-rich, predominantly Sunni areas of Western Syria during 2015, the loss of Ramadi marks the latest in a string of setbacks for the group. Economically ISIS is under pressure. While structuring itself as a bureaucratic state gives ISIS the ability to finance a hefty military budget via taxes, this structure also makes the group dependent upon its economy and necessitates the group has features of a state such as a permanent physical presence that is not easily concealed. This requires ISIS to fight like a conventional army; a dangerous tactic in the face of better-armed enemy states.
Al-Qa'eda on the other hand faces no such problems. With little prospect of a popular uprising, attack from few sides, and low operating costs, its modus operandi makes them far harder to eradicate. In contrast to ISIS, Al-Qa'eda adopts the structure of a somewhat diffuse guerrilla insurgency: allowing its fighters to melt into the civilian population at will; make them far harder to locate; and significantly less dependent on finance. The result is that it is much harder to go after al-Nusra. Members are difficult to identify and there are no easy targets for economic strangulation. Al-Nusra is much harder to attack, and it can survive a protracted conflict in a way that ISIS cannot.
The only way to attack Al-Qa'eda will be for the Syrian people to root them out; as happened in the Iraqi Sah'wa (awakening) of 2006/7. This is not likely to happen soon. Unlike Al-Qa'eda's then presence in Iraq (the so-called Islamic State in Iraq), the local people do not revile al-Nusra, and the group has learnt from the mistakes of other Al-Qa'eda affiliates. It will not risk alienating the local population through excessive brutality any time soon. So long as this does not change Al-Qa'eda will be very difficult to defeat.
All this shows that, despite lacking the media spotlight, Al-Qa'eda is significantly more dangerous than ISIS. Facing little resistance, broad support, and a structure optimised for combatting enemy states, Al-Qa'eda is growing and will long outlast ISIS. Throughout this time they will continue in the same ambition as ISIS to destroy anything perceived as an enemy of Islam - be it Assad or Western governments and people. The international community must not make the grave error of failing to address the on-going threat posed by Al-Qa'eda.