This week's review of art on the streets focuses on pieces that comment and challenge the balance of power,submission and beauty in contemporary society. A spot- on read on the subject of balance is French artist Levalet newest installation, completed for the In Situ Art Festival in Aubervilliers, France. Named "Rapport De Force" (Balance Of Power), the work is a quirky combination of wheatpaste, ink and a used tire.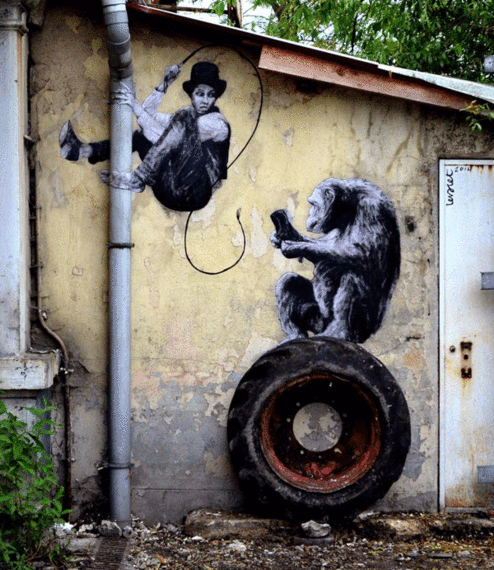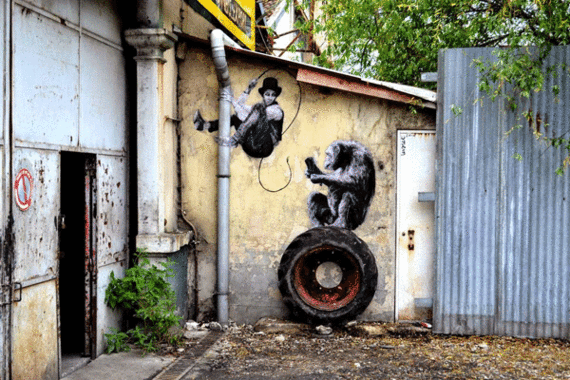 Levalet, Aubervilliers, 2014. Images: StreetArtNews.
Other notable walls come from Cleon Peterson in Katowice, Poland, CYRCLE in Malmo, Sweden, Etam Cru in Gaeta, Italy, Faith47 in Cape Town, Jade in Lima, Miss Van in Toulouse, Seth Globepainter in Sete, France and Borondo - Aubervilliers.
LA-based renowned artist Cleon Peterson , well -known for his powerful and often violent images of stylised figures in black and white, fighting for dominance and balance, is now in Katowice, taking part in Street Art Katowice Festival. The new mural naturally features signature clashing characters. Image via StreetArtNews.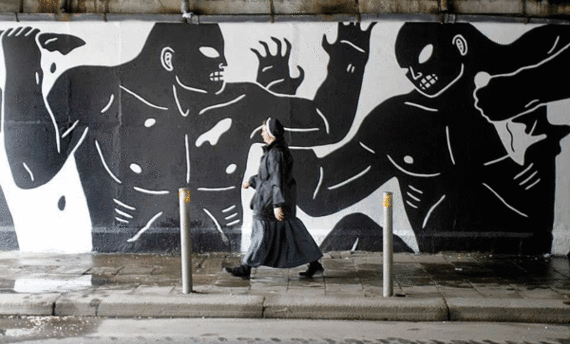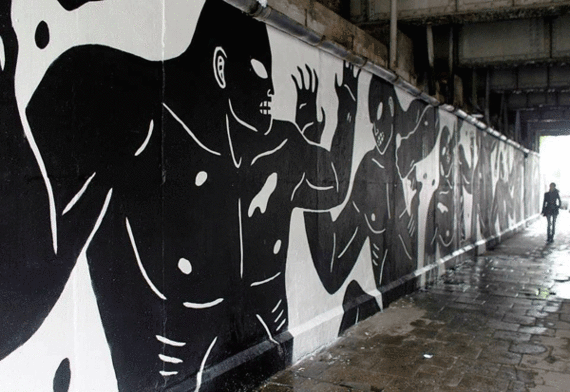 Summer is on the doorstep, and street art festivals are blossoming all around the world. Next on the world map is Malmo, Sweden, where LA-based art collective CYRCLE ropped this massive mural, for Artscape 2014, named "Collapse, part 1". The work combines classical symbols and touches on society's woes such as power and vulnerability. Image via the artists.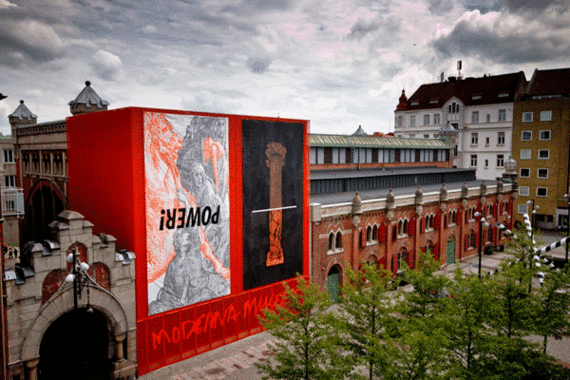 Italian Gaeta brings together another fresh Festival - Memorie Urbane (that saw David de la Mano and Pablo S. Herrero taking part too - see here and here) . Polish duo Etam Cru whose work we like a lot, do not disappoint, adding a playful large - scale colourful mural of a boy and his looking rather ''old school'' toys. Image via the artists.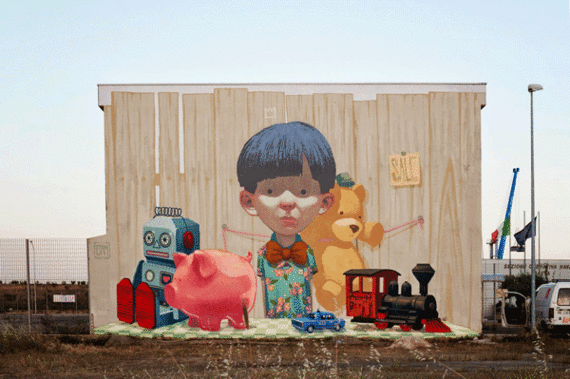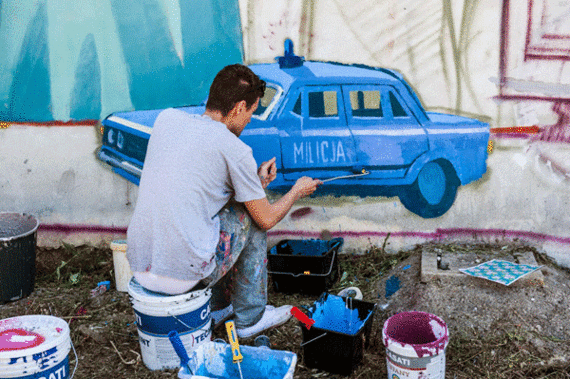 Maintaining the balance between beauty and power is a great challenge, but we always found the work of Faith47 responding to it with such grace, warmth and delicacy, that we have to share it with you.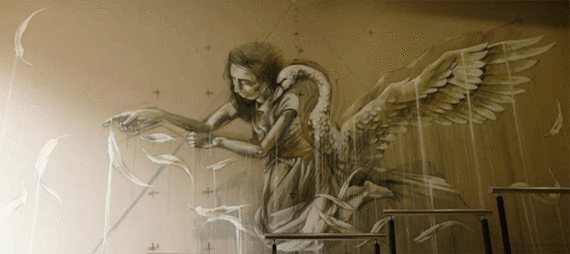 Entwined, Faith47, Cape Town, 2014.
Earlier this year, Faith47 completed this beautiful wall " You Hold No Blame For My Proud Heart", also in Cape Town, now accompanied by the short video below. All images: Faith47.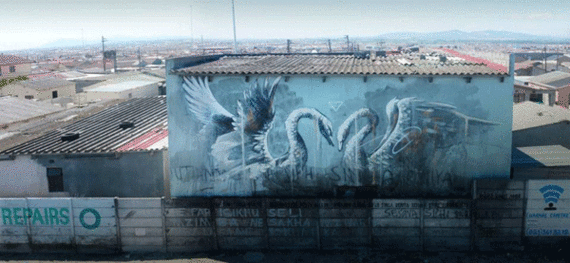 you hold no blame for my proud heart - 2014 from FAITH47 on Vimeo.
Beauty is overflowing from this stunning new JADE mural at the Museo de Arte Contemporaneo, Lima. See for yourselves. Image via the artist.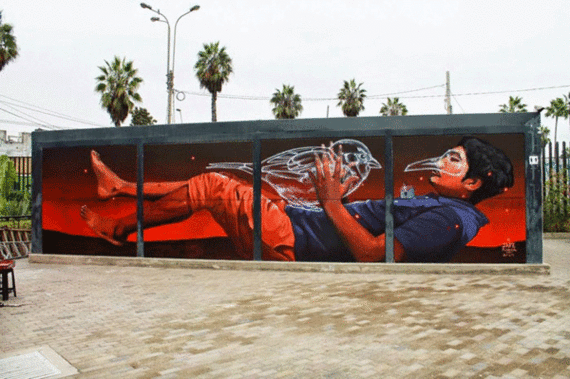 Toulouse- born Miss Van returns to her home town after more than a decade and without hesitation adorned the city walls with a signature Miss Van and CiroSchu mural, combining the sensual and sultry her female character with the clean abstract lines of CiroSchu. Images via Miss Van.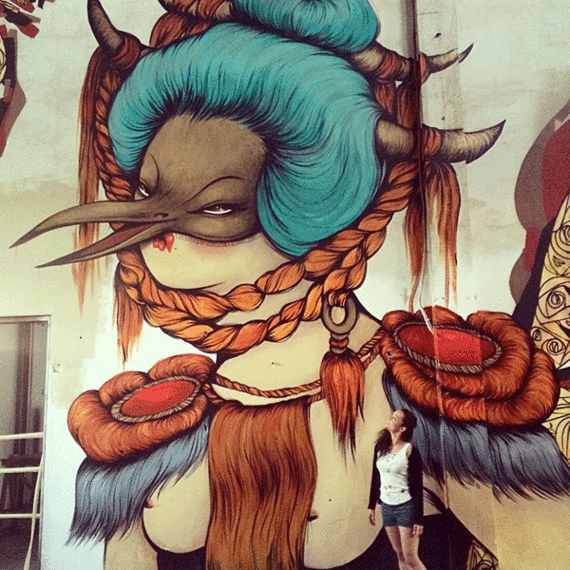 The finished collaborative piece - Miss Van & CiroSchu, Toulouse, 2014.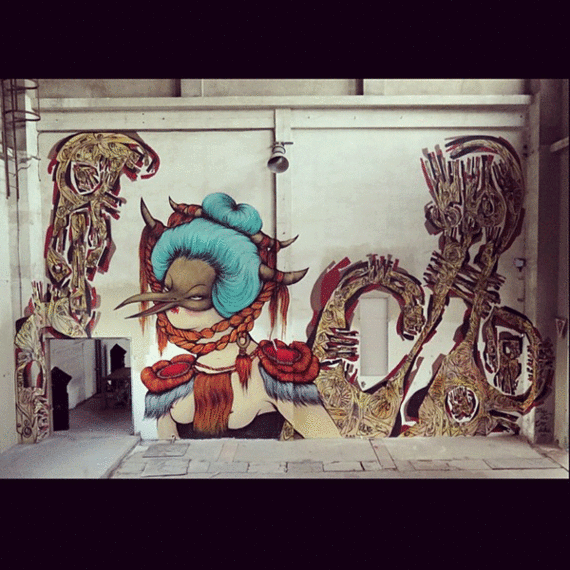 Art on the streets is not always straight forward, nor ever-lasting and part of it's cultural significance lies in the organic connection it shares with past, future, re-imagining and re-interpreting past experiences, dreams for future and now moments. We often find the work of French artist Seth Globepainter (lastly seen here) to echo this connection and transfers the traditional notion of beauty in a most surrealist but easy to read way. The walls below are from his last visit to Sete. Images via the artist.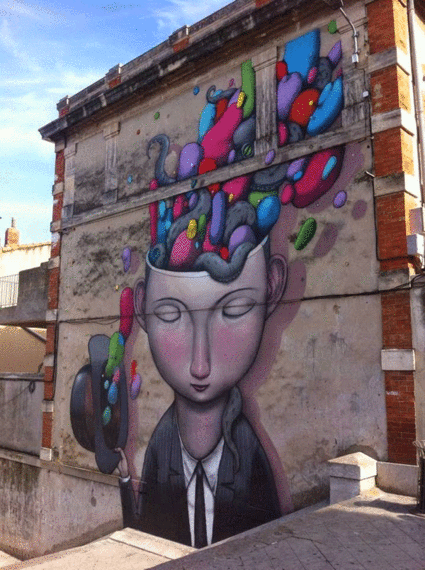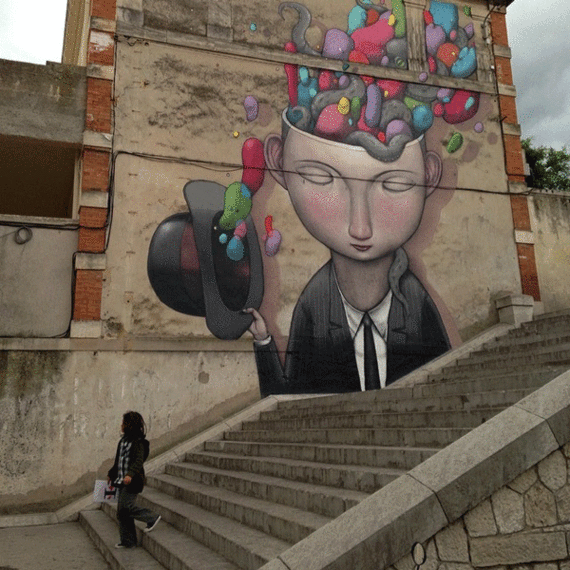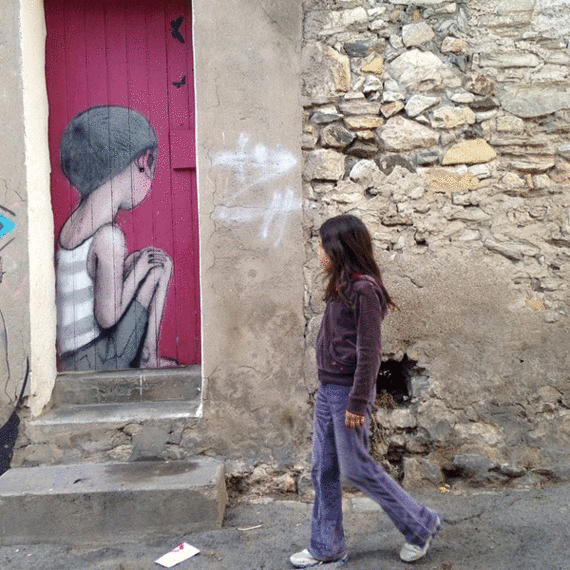 We cannot think of a better way to wrap up our review than sharing another classic gem from Spaniard Borondo for the In Situ Street Art Festival. Image via StreetArtNews. Enjoy!