This week's ''On the Streets'' focuses on pieces that illustrate the fine balance between gentle and rusty, gritty brush strokes. Leading off is David de la Mano's wall in Terracina, Italy, painted with artist Pablo S. Herrero. The work features fragmented black silhouettes, all drawn delicately in perfect harmony.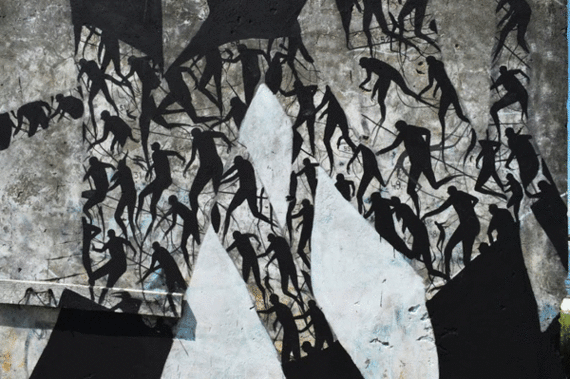 Detailed shots of the wall. All images courtesy of David de la Mano.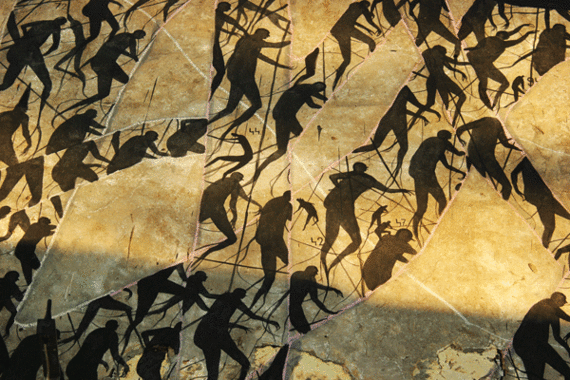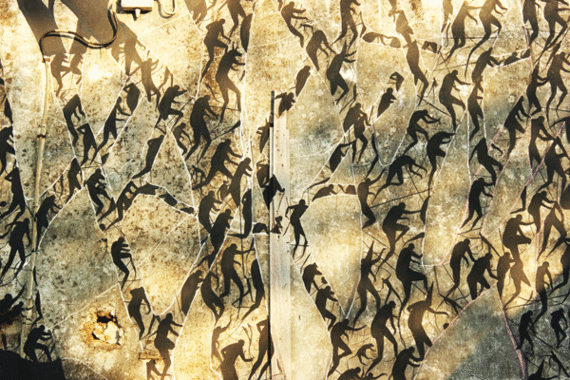 The mural completed.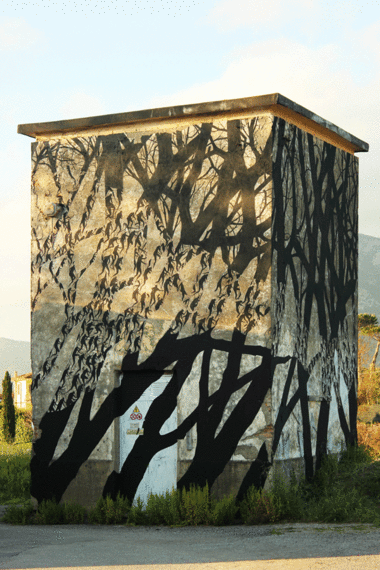 Here is a short video of David de la Mano's working on his first wall for Memorie Urbane Festival in Italy (covered here).
Other worthy walls come from VinZ in London, JAZ in Melbourne, Pixel Pancho in Pilbara (Australia), Fin Dac in Dublin, DRAN in Toulouse, Escif in Baltimore and Ben Eine in Denver.
Valencia-based VinZ is back in London for his first solo show and he quickly adorned the city walls with his signature bird-headed characters. We really love this piece, that captures so delicately the 'dirty twilight' of life.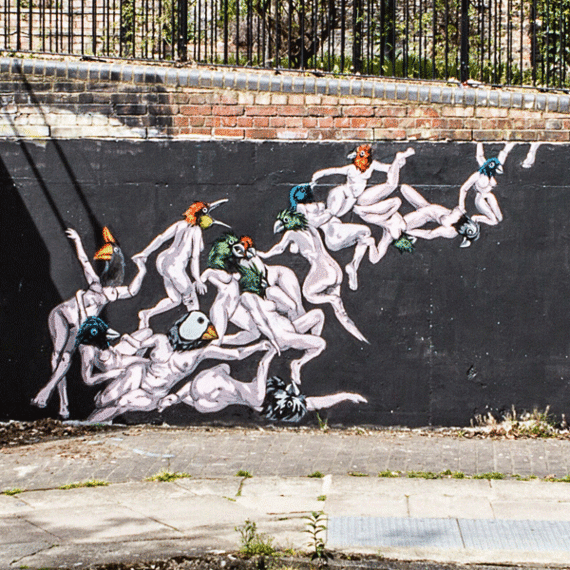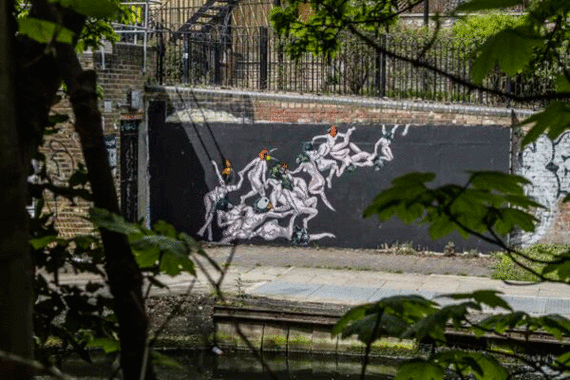 VinZ, London, 2014. Images via the artist.
After Perth, it is Melbourne's turn to welcome Argentinian artist JAZ, whose powerful pieces, painted gently with tar and gasoline, bring out grittiness to light in a most sophisticated way. See for yourself.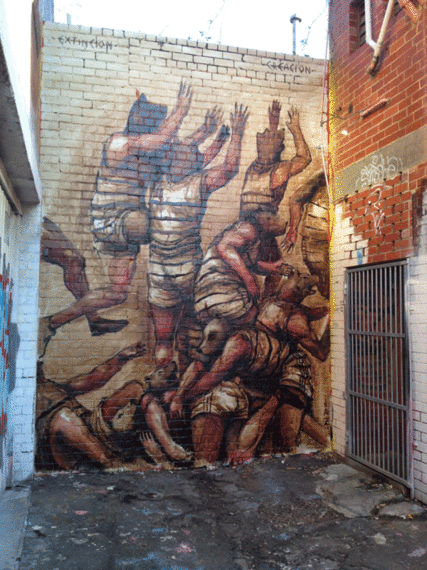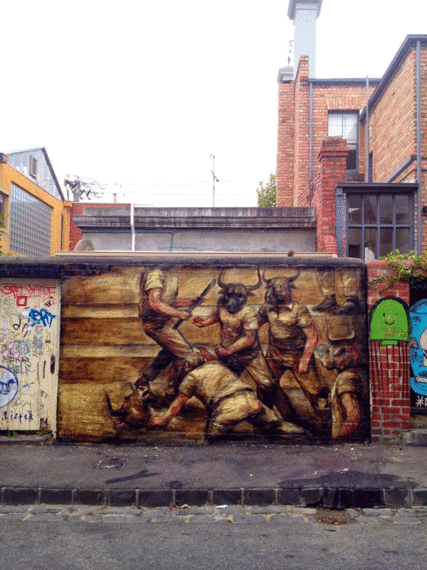 JAZ, Melbourne, 2014. Images via StreetArtNews.
Pixel Pancho's last addition to Australian landscape is this quick portrait of a rusty robotic head, decaying beautifully. See his previous piece covered here.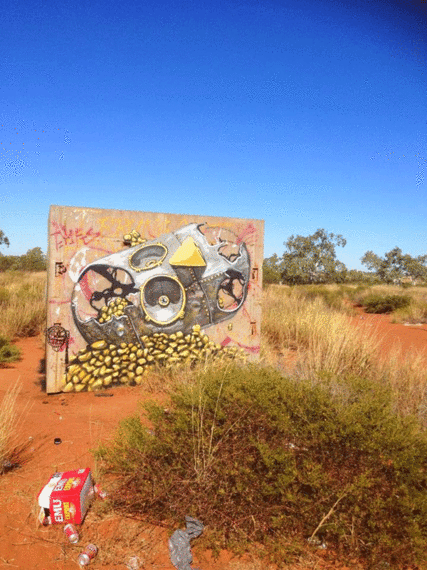 Pilbara, 2014. Image via StreetArtNews.
Fin Dac's newest 150 foot long and full of colours wall at Point Village, Dublin, featuring old muses and new faces, stands out in full harmony next to the city greyness. We love it! Image via the artist.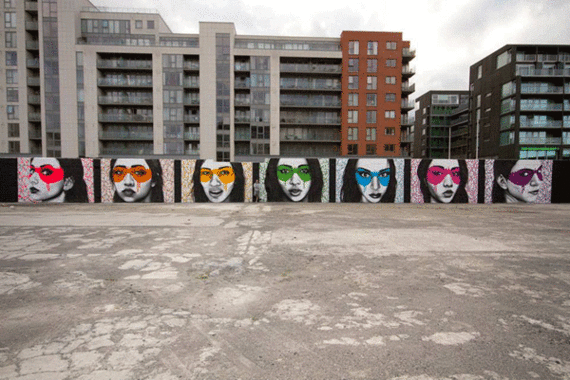 It has been a while since we last saw anything new from DRAN, and finding this Toulouse quick and cheeky piece by him is such a delight. Image via TAMR.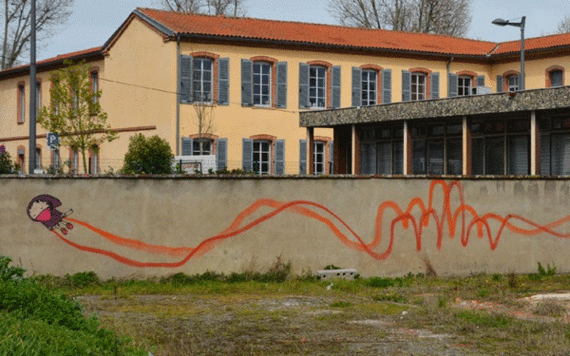 We have to agree with Escif - this giant wall in Baltimore looks So much Better now that is freshly adorned with bright yellow paint! Image via the artist.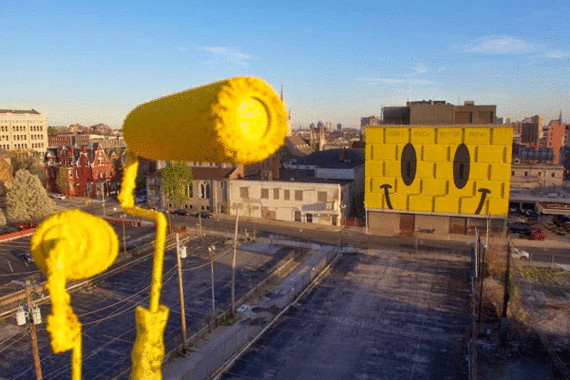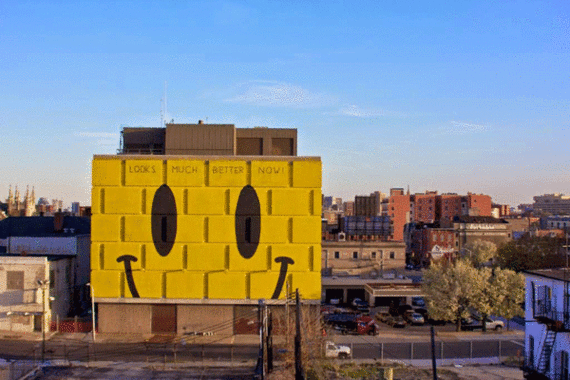 We think there is no more appropriate way to finish off this review than with Ben Eine's Brilliant. It is better painted than said...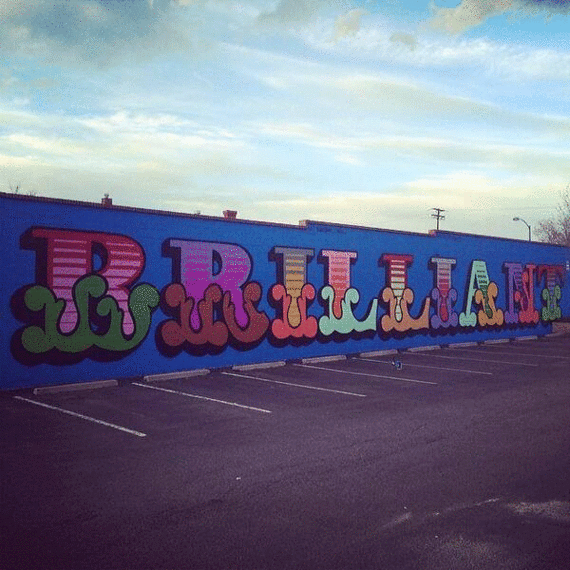 Brilliant, Ben Eine, Denver, 2014. Image via Amateur Magazine