This week's On the Streets is full of art that carries the summer spirit. Leading off the review is Pixel Pancho with his newest wall, painted as part of the Italian Memorie Urbane Street Art Festival in Gaeta. The work is a beautiful depiction in a signature for the artist painterly style, reminiscent of Michelangelo's classic composition in his 'Pieta'. See below for more detailed shots of the mural.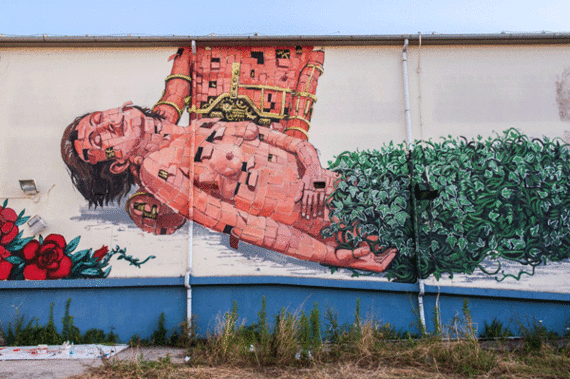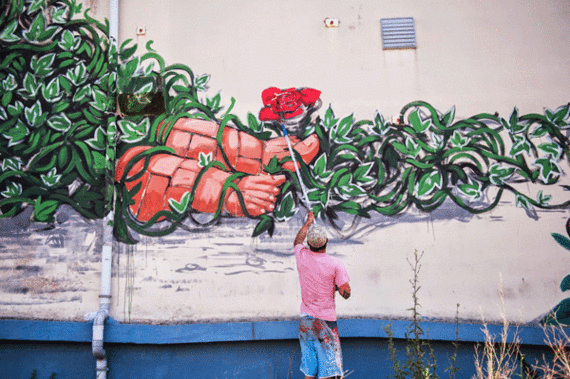 All images : Flavia Fengo.
Other worthy walls come from Seth Globepainter in Paris, Faith47 in Glasgow, Borondo in London, Alice Pasquini in Cles (Italy), Fintan Magee in Limerick, RUN in Croatia and Paul Insect and Sweet Toof - London.
Seth Globepainter is well-known for his massive murals (see here and here for example), but this tiny little Parisian angel touched us. Image via StreetArtNews.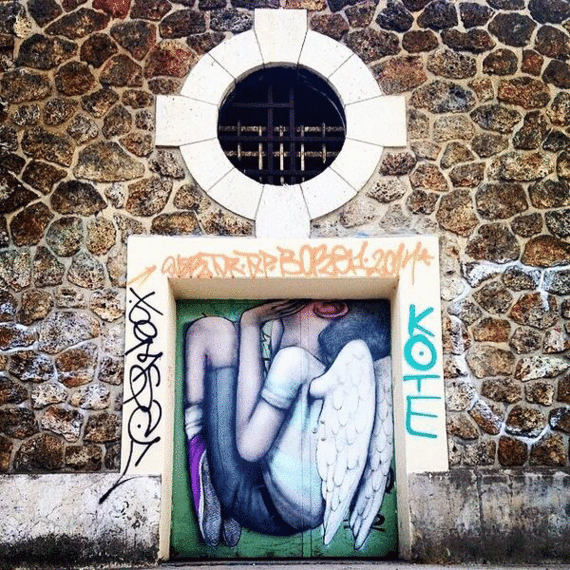 South-African artist Faith47 was recently in Scotland(Glasgow), where she took part in the Incommon Commonwealth Project. Her work, entitled 'Oh, the miracle of empty hands' stands out with the delicateness of the imagery and the subtle, almost subdued colour palette.
Image: Mateusz Sleczka through Faith47.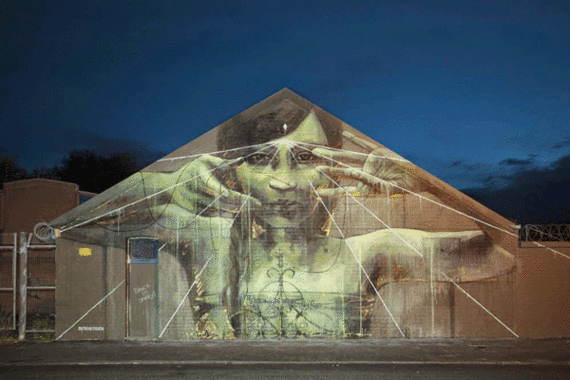 Using derelict buildings, city crumbling walls, shop shutters and windows as his canvas, Spaniard Borondo brings his refined touch to the great outdoor too. His newest work, which is done on a river boat somewhere on the Canal in London, feels so realistic that it makes us believe we are all part of that same picture. Image via the artist.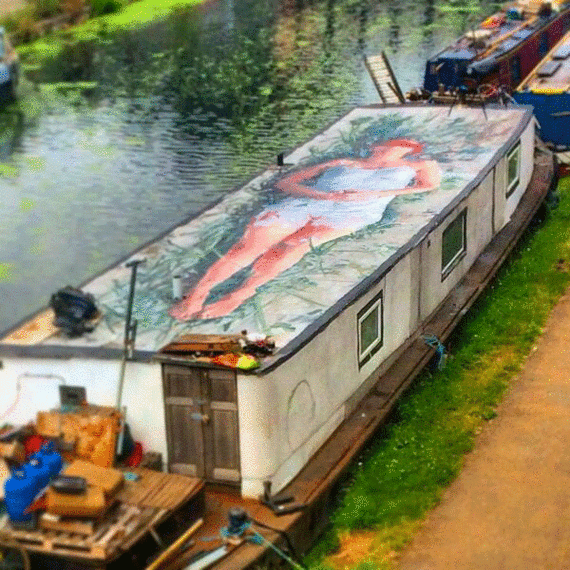 It has been a while since we last saw Alice Pasquini in action and this mural, part of the Wall Lettering Street Art Festival in Cles is a nice summery surprise.
Below: close-up shot of the wall and a panorama one. All images are through the artist.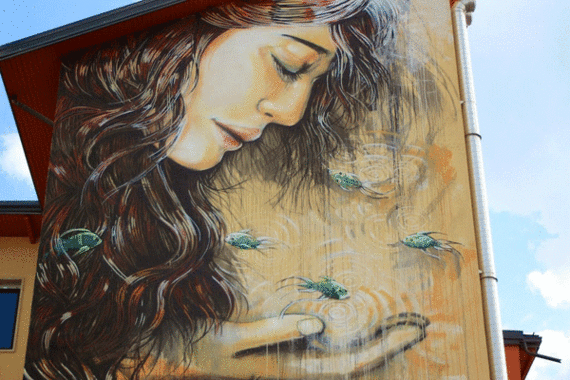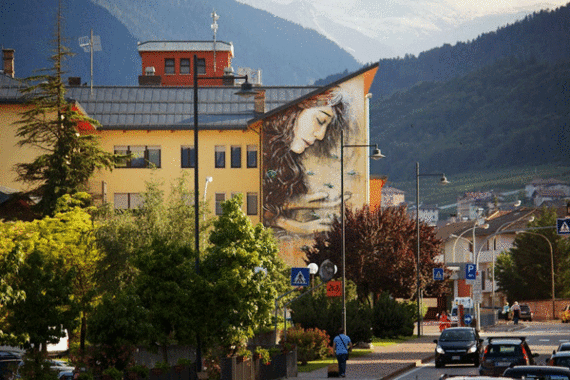 Australian muralist Fintan Magee is currently in Ireland for the Draw Out Festival and the piece below, entitled 'The Fisherman' ties up beautifully with the spirit of the city.
Image via StreetArtNews.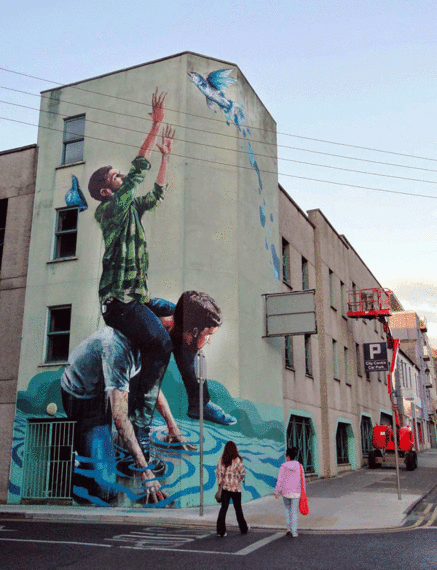 Painting without stopping, artist RUN has started to adorn some walls in Croatia with his signature life-loving colourful characters.
Below are images of his brand new piece. All photos : Sven Serbic via RUN.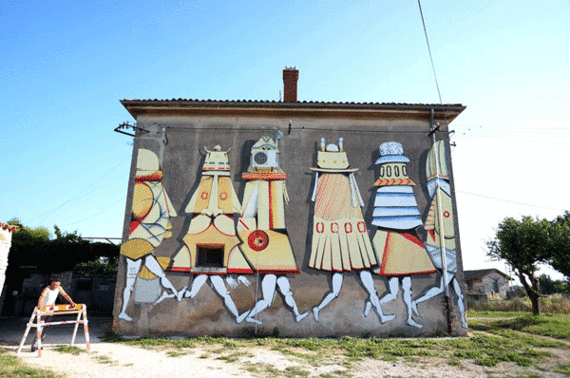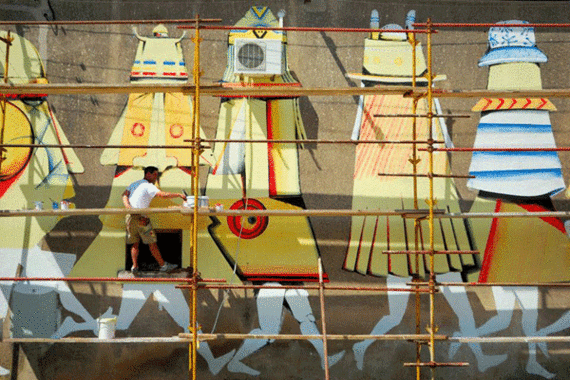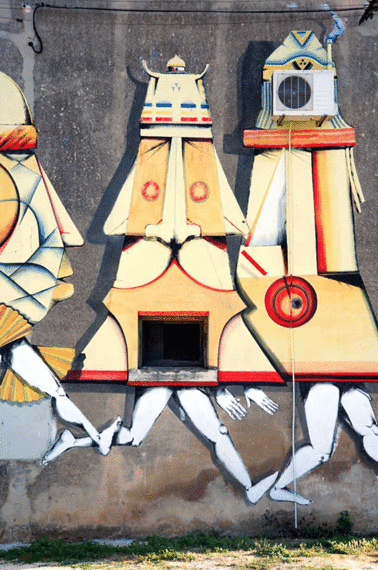 We finish our summery roundup with the latest hand-painted paste-up poster gems from Paul Insect and Sweet Toof in London.
Below: Paul Insect paste-up posters. Images via the artist.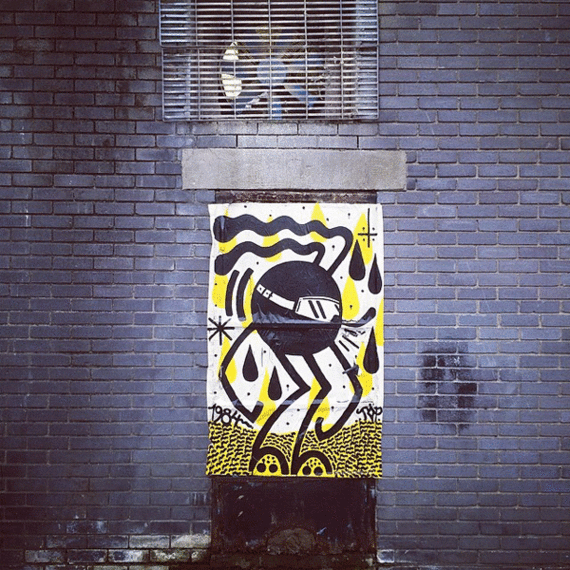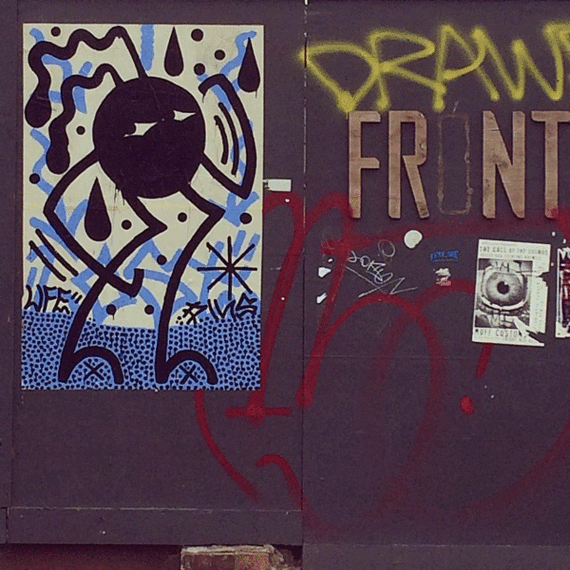 We love this quirky paste-up Toof- Insect combo. Image: via Sweet Toof.