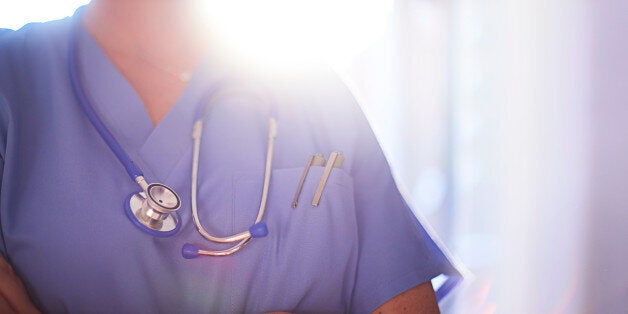 I work as a receptionist in a GP surgery. Frontline NHS. Yesterday the cogs of our NHS worked in perfect alignment and saved a life.
A patient arrived at the front desk, mid afternoon. They asked to see a GP immediately, and reported dizziness, fainting spells and weakness on one side.
Fortunately, I know the signs of stroke, and persuaded the patient not to drive home (!) but to have a seat while I contacted the on-call GP, who was already seeing emergency patients.
Fortunately, the on-call GP recognised the situation, and squeezed the patient into the middle of his emergency clinic despite having no appointments left.
Fortunately while I spoke to the GP and liaised with the patient, another receptionist took over duties seamlessly at the desk, dealing with other enquiries.
Fortunately, another of the GPs noticed that the emergency clinic was now running late, and squeezed some of the emergency patients into their regular clinic.
Fortunately the local ambulance staff arrived timelessly and drove the patient straight to hospital.
Fortunately the GP was able to contact A&E directly at the local hospital, who were apprised of the situation before the patient even left the Surgery.
This is the NHS the Conservatives badmouth in the press. This is the NHS that they refuse to budget for sufficiently. This is the NHS of which they are therefore selling sections off to private companies, whose priority will always be profit.
The patient was triaged and seen by a GP within 20 minutes of having arrived at the Surgery, before being transported to emergency care at the local hospital. "Our NHS" means people, working tirelessly, supporting one another, picking up the slack, remaining observant, going out of their way - to ensure that patients receive the best possible care. It is unfathomable to me how a profit-based enterprise can possibly pretend to be able to do the same.
If you value our NHS, then Vote. For God's sake, vote.