School is nearly out for summer so what better excuse to get in the kitchen and get baking with your children? My three are so excited for their summer adventures - I meanwhile can't believe another year has gone already - they are growing up so fast. We love to bake together and meet friends for a picnic or to play and catch up in our garden.
The summer holidays are a perfect time to get together with your family and have a cuppa and a cake. Why not host your own Dream Tea fundraising event where you can have tea and cake and raise money at the same time for children's charity Dreams Come True? Cup cakes are a tasty, simple recipe to get the kids involved and help to raise money to make a dream come true for a child with a serious or life limiting condition. Once the scrumptious treats are ready, you can share with friends and family.
This recipe is for delicious, zesty lemon and poppy seed flavoured cakes, which is one of my Dream Tea recipes. They only take around 30 minutes to make and also happen to be gluten free! I like to decorate mine with a sprinkling of crystallised lemon zest but why not try out some other summer themed decorations like flowers or let the children have fun decorating with sprinkles and sweets!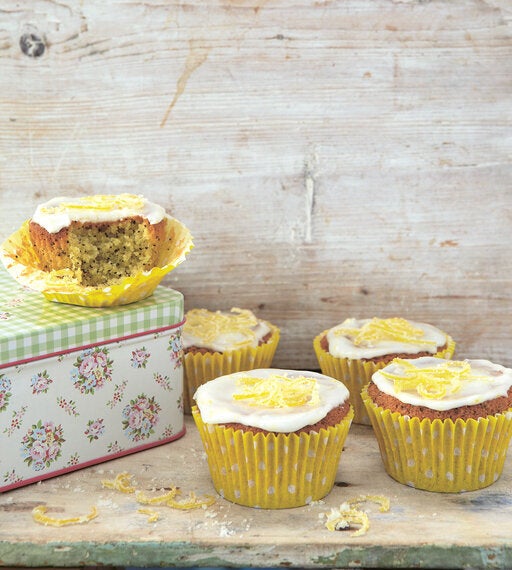 BAKING TIME: 20-25 minutes
• 180 g unsalted butter, softened
• 180 g caster sugar grated zest of 1 lemon
• 4 large eggs, lightly beaten
• 2 tsp gluten-free baking powder
• Grated zest and juice of 1 lemon
1 Preheat the oven to 170°C (325°/Gas 3) and line a 12-hole muffin tray with paper cases.
2 Cream together the butter, sugar and lemon zest.
3 Beat in the eggs and then fold in the almonds, poppy seeds and baking powder.
4 Spoon into the prepared cases, smooth the tops with a palette knife and then bake in the preheated oven for 20-25 minutes, until golden and springy to the touch.
5 Mix the icing ingredients together in a bowl and spoon over the cakes once they are completely cold.
To make the crystallised lemon zest:
Use a zester to remove thin strips of rind from the lemon, toss in caster sugar and leave to firm up a little before sprinkling over the top of the cakes.
Miranda Gore Browne is an ambassador for children's charity Dreams Come True. For more information, visit www.dreamscometrue.uk.com/dreamtea
For more baking ideas, look no further then her 'Bake Me A Cake As Fast As You Can' book [Ebury].