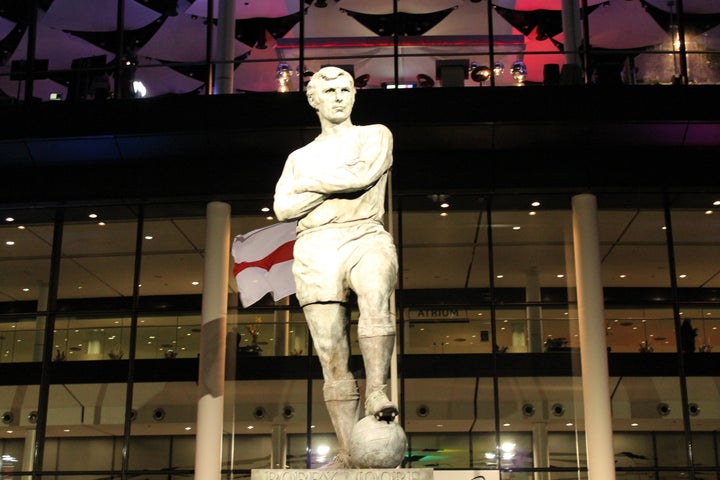 The world cup qualifiers are over and England have secured their passage to Brazil in the summer of 2014.
While the majority of our nation doesn't really have much expectation of England's chances of glory in the world's most prestigious football cup competition, the future could be very different for our 47-year underachievers with the new crop of players waiting to step in.
The world cup will most definitely be the last major tournament for the remaining players of the so-called golden generation era.
Players such as Steven Gerrard, Frank Lampard, Ashley Cole and their old age counterparts will not be in the fold anymore and the England squad will have a new bunch of players that the nations hope will be pinned on.
However, it shouldn't all be doom and gloom as experienced in previous years as the talent at England's disposal for the next few tournaments could be the most lethal and successful bunch since the glorious 1966 team.
Midfielders such as Ross Barkley, Jack Wilshere and Tom Caroll, who are very technical, comfortable on the ball and have an eye for a defence splitting pass, as well as highly rated Derby County Starlet Will Hughes, the Hammers' Ravel Morrison, who gave a glimpse to the nation of his potential talents against Spurs, could play a major role in the heart of England's midfield alongside the more experienced younger players such as Walcott, Milner and Cleverley.
The flanks are also an area of the pitch that can be dangerous if utilized correctly. Energetic wingers such as Andros Townsend, Oxlade-Chamberlain, Wilfred Zaha, Thomas Ince and Nathan Redmond if let loose could provide devastating width and pace to provide the strikers on the counter attacks.
The defensive department also has a solid look to it, Danny Rose, Steven Caulker, Kieron Gibbs, Luke Shaw and Carl Jenkinson mixed with the players that already have experience such as Tim Cahill, Leighton Baines, Glenn Johnson, Chris Smalling, Phil Jones and Kyle Walker, could provide strong and balanced line with an attacking element.
The Attacking options is also promising Wayne Rooney alongside Sturridge, Welbeck and even Walcott, who has proved before he can play in that position.
These options provide a powerful strike force that could unlock any defence on their day with their finishing, power and pace combined with the aerial threat of Andy Carroll if he can stay fit and injury free.
Despite the recent criticism, we still have two young world-class goalkeepers in Joe Hart shadowed by England Under 21's Captain Jack Butland.
The latter custodian is another potential star in the making and was signed by Stoke City in the summer but is currently plying his trade and gaining experience on loan at Barnsley City.
These two stoppers will be in the Squad for years to come and their talent indicates that England will be in safe hands.
This potent mix of young, raw talent combined with the wiser and more experienced heads in the squad could provide the perfect balance and technical ability that England have lacked for so long and bring a genuine and realistic expectation to launch an assault to win a trophy in future tournaments starting with Euro 2016 in France.
Related