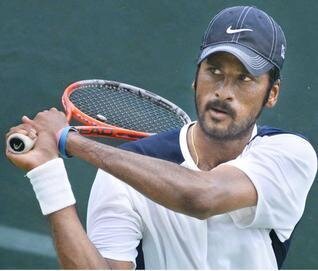 Indian tennis player Saketh Myneni
This article is published on the blog for the Champions Tennis League tournament in India, where Saketh Myneni is playing alongside stars such as Pat Cash and Venus Williams. Read more here: http://championstennisleague.in/blog/
The question that is often put to India is, as a country of over 1.2 billion, why are they unable to produce an international sporting star? But one thing is for sure: India is certainly not without talent.
With nine ITF singles and 10 doubles titles under his belt and a debut at the prestigious 2014 Davis Cup Asia, Saketh Myneni, 27, could be one of the best hopes for Indian tennis.
He's a small town boy, born in Vuyyuru and brought up in Visakhapatnam in Andhra Pradesh. And he began swinging a tennis racquet at the age of 11. But due to insufficient coaching and training facilities, his family upped and left to Hyderabad.
"The accessibility to go into different sports is not there. You have to drive and it'll be 30 minutes away and it's tough when you're younger, when you have to rely on someone to take you somewhere."
He says that the inconvenience of practicing sport coupled with India's stronger emphasis on education pose as challenges for aspiring Indian sports people.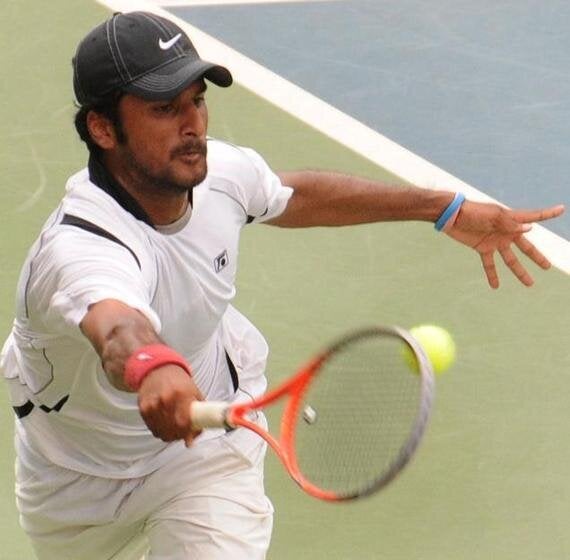 However, although his parents always backed his tennis dreams and were his biggest inspiration growing up, he ensured he had an education to fall back on.
"I double majored in Finance and Economics in Alabama," he says modestly. "When I was 17 or 18 and had the chance to go to university, I wanted to turn pro. But I had to decide if I wanted to get a basic, minimum education which I could still rely on. I picked the right thing for me, to go to college and get an education as well as improve my tennis there."
But thankfully, he has been able to rely on his talents in tennis, and keep his qualifications in his back pocket. And he says his greatest achievement to date was winning two medals at the Asian Games this year - gold alongside Sania Mirza in mixed doubles and a silver with Sanam Singh in the men's doubles.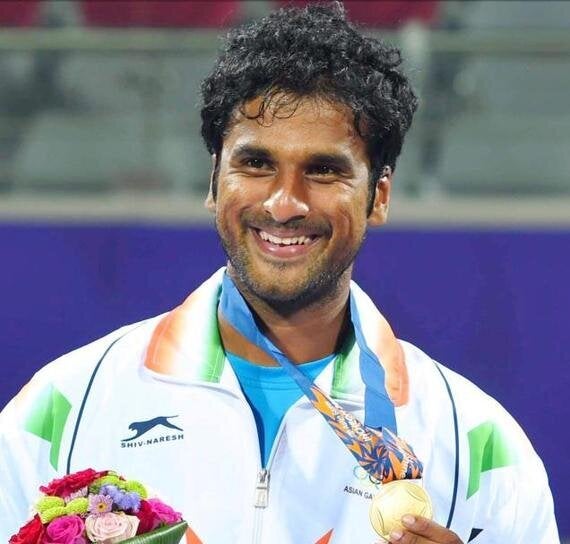 Myneni poses with his gold medal at the Asian Games, 2014
"Getting selected, getting two medals back, and especially when you get to hear the national anthem when you win a gold medal. That's one of the best experiences I've had."
And he's excited about the prospects Champions Tennis League is likely to bring, especially the closeness he will be experiencing with some of the veterans of international tennis as he plays for the Pune Marathas team:
"When you meet them once at a Grand Slam or something, it's not the same, you don't get to talk to them as much, so the CTL is a great experience and it's great for tennis to grow in India."
So will the CTL transform Indian tennis? Myneni believes it could do, given time.
"It's a gradual progress, it's not going to happen in a day. The amount of exposure the sport is going to get, it's always good for us, having more tolerance in India and stepping up playing well."
And compared to the difficulties he faced in finding suitable training, he feels times are definitely changing:
"India's so much of an education country, it's not like a firsthand sports country. It's been developing a lot for the last few years. Sports have been improving, they're putting in the money, infrastructure. There's now a lot of gym accessibility, compared to before, you now have tones of places where you can go train, and there are a lot of coaches now."
Such improvements also mean that star players such as Myneni can rejoice in training and playing on his home ground, instead of the country losing the talented segments of its growing population abroad.