My mission is to uncover and photograph emerging food trends popping up around the UK. The third stop on my foodie adventure is Manchester. Ask most Brits if they enjoy Levantine cuisine chances are you'll be met with a blank stare, so it might come as a surprise to learn that this little-known food is rising in popularity. It can be found throughout the UK, but as with many foodie trends, it seems that Manchester has taken the lead. Although most diners haven't heard of Levantine food, Lebanese and Turkish restaurants, which are included in the Levantine category, are proving more and more popular these days. Other countries in the same region that share similar dishes and flavours are Syria, Palestine, Egypt, Jordan and Iraq. I wanted to discover why Levantine food is growing in popularity, and to find the city's best.
The food is characterised by meze, or sharing plates, that encourage social eating. Dishes like hummus, baba ganoush, tabbouleh and fattoush are commonly served in Levantine cultures, and it's these dishes that are rapidly making their way onto menus in Manchester and beyond.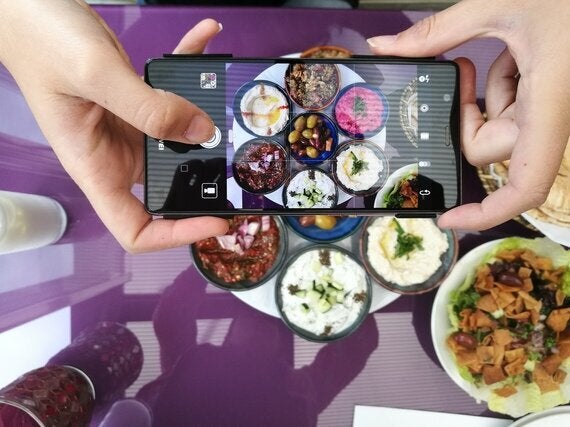 Art of Meze at Damas shot on a Huawei P9
With a TripAdvisor rating of ninth among all the restaurants in the city, Beirut Lebanese was the obvious place to start. With a clean but unremarkable dining room on the edge of Manchester's curry mile, it's the food that takes centre stage here. The menu is extensive without being overwhelming, and the staff are happy to recommend dishes to those of us who are less familiar with Lebanese names and flavours. The meze were all tasty and amply sized, and the more unusual dishes, such as makdous - baby aubergines stuffed with spices, garlic and walnuts - were the highlights. The vibrant colours from the restaurant and the dishes created some great photos too!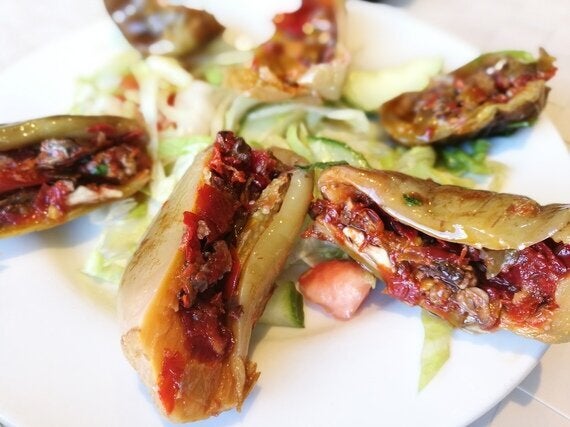 Makdousat Beirut Lebanese shot on a Huawei P9
It was at Damas - the Art of Meze, however, where I discovered the most authentic menu, served with an incredible story of survival and resilience. Head chef Hamdi, who owns this warm and friendly restaurant in the trendy Chorlton area, was once a respected lawyer in Damascus. He was winning a controversial case against the son of the country's secret service director when he was shot while walking to his car. Having served in the Syrian military, he knew to lay low to avoid being killed by the attacker's remaining bullets, but surviving the assassination attempt wasn't enough - he needed to escape. Although his name has now been cleared in Syria, he has since built a life - and a business - in his new home of Manchester.
Cooking is a far cry from his original career but at Damas, he's able to infuse his dishes with authentic Levantine flavours that remind him of home. One traditional dish known as makloubeh was particularly memorable for me. The name, which means "upside-down" in Arabic, features rice and slow-cooked lamb, topped with crunchy cashews and pine nuts and wrapped with soft, flavoursome aubergine. It's served with yoghurt, and the whole dish is comforting, hearty, and smacks of good old home-cooked hospitality. The dish looked fantastic and had to take a photo with my Huawei P9.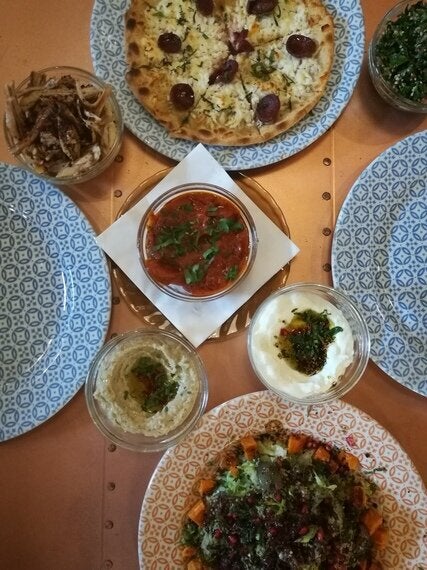 Lunch at Bakchic shot on a Huawei P9
There are plenty of other Lebanese options in town - Bakchich serves Lebanese street food dishes in a colourful and vibrant dining room that's perfect for a social night out, and Zaytoon boasts a wealth of glowing reviews. It's safe to say this trend isn't going anywhere anytime soon. And thank goodness for that!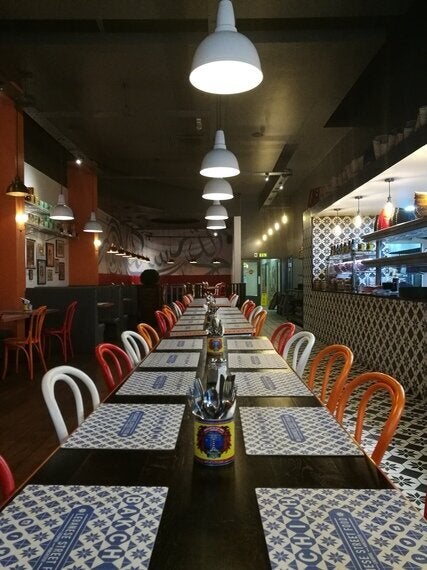 Inside Bakchic shot on a Huawei P9
Next stop Nepalese in York.