Thanks to its rich multicultural history, the UK offers an astonishing choice of world cuisine. We all know about the classic curry or Chinese takeaway but when I was tasked with identifying the UK's best up-and-coming food trends I jumped at the chance to find something a bit more unusual.
Bristol may not immediately bring to mind Caribbean cuisine, but those in the know will tell you that the city's West Indian food has a far-reaching reputation.
So when finding the UK's best up-and-coming food trends, I immediately added Bristol and the local Caribbean food to my itinerary.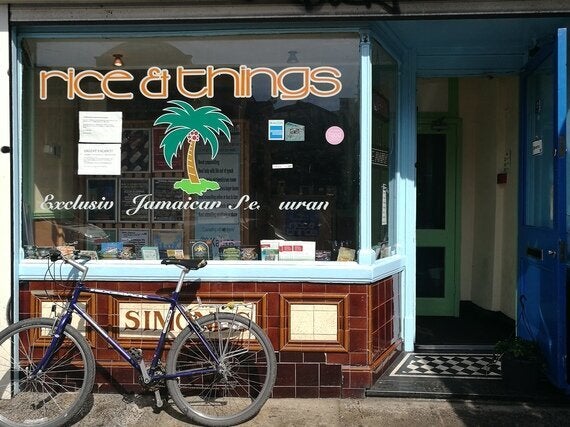 Rice and Things shot on a Huawei P9
My journey to find the best Caribbean food in Bristol began at Rice & Things, a restaurant made famous by Jamie Oliver's cookbook and TV show, Jamie's Great Britain. It's located in Bristol's trendy Stokes Croft, an area dominated by bright street art and hip boutiques. The constant stream of takeaway orders at Rice & Things during my visit suggested that it's a firm favourite among locals.
It's a good rule of thumb, when ordering from an unfamiliar menu, to request the chef's most popular dishes. Rice & Things is no exception to this rule. Curry goat and brown stew chicken are the highlights at this 12-table eatery.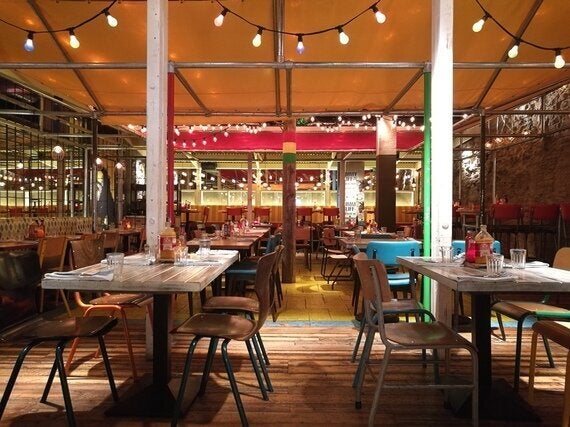 Inside Turtle Bay shot on a Huawei P9
Both were generously spiced and huge on flavour, served with rice and peas to soak up all the fragrant sauce. Dessert was an equally delicious affair. The Jamaican fruitcake was practically dripping with rum, and the banana fritters were little crisp mouthfuls of sweetness.
Rice & Things is an authentic and casual dining experience just a short walk from the centre of Bristol. Don't expect any frills, but the service is fantastic and the flavours unbeatable.
Next on my quest for a taste of the West Indies in Bristol was Turtle Bay, a chain restaurant with a surprising amount of soul. Located near Bristol's harbour in Broad Quay, this spacious and colourful restaurant and bar oozes fun and is set up to encourage social dining. The walls are colourful, the drinks creative and reggae provides the perfect soundtrack for a great night out. The menu has plenty of hearty options and the starters are perfect for sharing. Highlights included the jerk pit prawns and the pulled jerk pork salad, a sweet and spicy combination that promises to get your taste buds tingling. It almost looked too good to eat.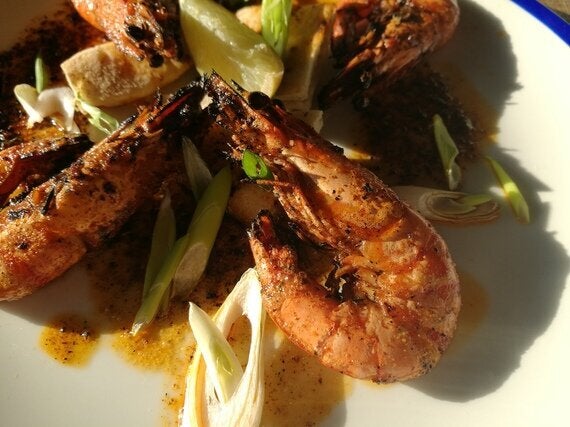 Jerk pit prawns shot on a Huawei P9
The final stop on my Bristol foodie tour was a small stand in the covered St. Nicholas Market, a popular spot that locals flock to for a cheap and tasty lunch.
Caribbean Wrap is easy to spot, as it almost always has the longest line in Glass Alley. The menu is extensive, given the size of the kitchen, and features lighter options such as the jerk chicken or vegetarian wraps, as well as bigger meals like curries and jerk chicken served with rice and peas. The food is wholesome and full of flavour, perfectly spiced and prepared each day on site.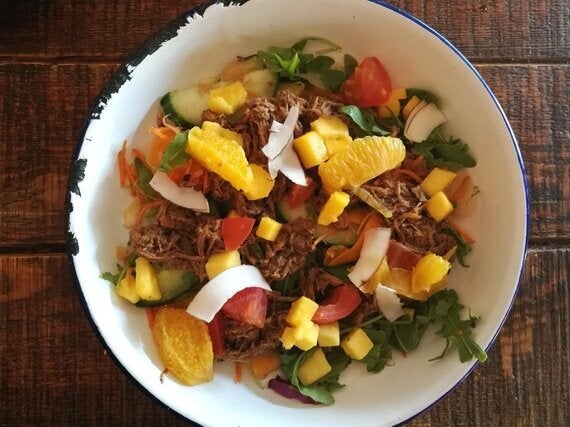 Pulled jerk pork salad shot on a Huawei P9
It's no surprise that Caribbean Wrap is such a popular lunch option for locals - it's a tasty slice of West Indian food in this corner of southwest England...and it's certainly more adventurous than a sandwich meal deal.
For the next stop on my tour I'll be sourcing some extremely local lobsters in North Wales.