Last week, the Indonesian Student Association in the UK made a visit to one of the care homes in Chester as part of their 'Silver Surfer' programme to show care towards the wider community here in the UK. Around 14 Indonesian students from different universities across the UK spent time with the elderly residents to keep them company.
During the visit, we showed them a short video about Indonesia and a traditional musical instrument from our country. The residents were also asked to involve in a group discussion about their lives and experiences. The students and residents then enjoyed a tea break together. The event ended the students showing off traditional dance from Indonesia.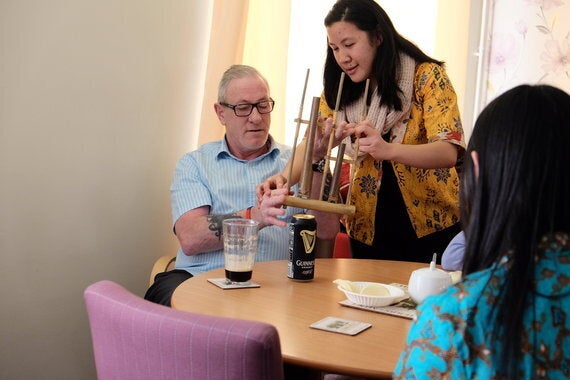 Visiting a care home taught us many lessons. As soon as we arrived, we were struck by their smiles and happiness. Their eyes lighted up and their faces broke out into smiles. It was easy to see what a difference it made for their moods and state of minds. Joan, who has been in the care home since it was first established, said: "This programme has been the best thing I have ever seen here. Students are very friendly and lovely."
These people have such fascinating life, and were happy to narrate us their story. One of the residents who I spoke to told me her story of how she travelled from the Vancouver Island to Japan during the Second World War. To add to this, residents had also been awarded honours for their service to the military, and for their bravery in saving lives. These are the stories underneath the exterior. They are indeed young people at the heart.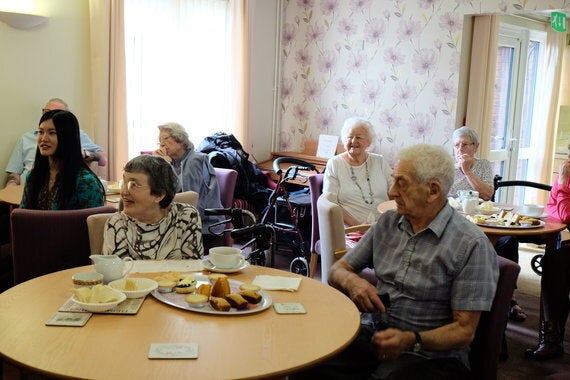 We also learned about those who work behind the scenes. They are indeed amazing individuals who dedicate their lives to provide compassionate and personalised care to different individuals with a wide range of problems and circumstances. Throughout our time there, we were struck by the high standard of welcome, customer care, and friendliness.
There are millions of elderly people living in care homes or assisted residential facilities. All these individuals have lived a rich life and have many experiences that young people can only imagine. Unfortunately, many of them have been abandoned by their families and relatives. Some of them never have any visitors at all. Even if they live in care homes that have first-rate facilities and offer the best care possible, it cannot replace the presence of people who could share moments of grief and happiness.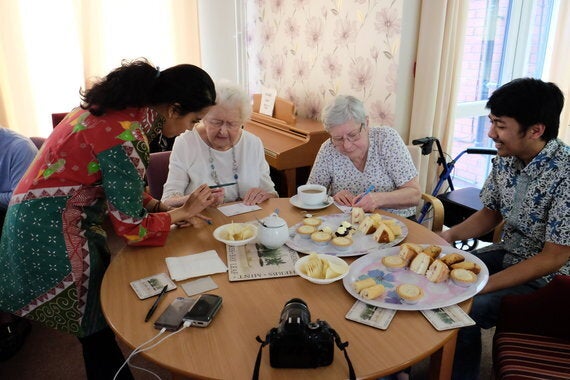 There are much more to be done for our elderly in our community. It is necessary for us to connect to those who live in residential care homes. We also need to remind the people that care homes are actually filled with charming, unique, and intelligence individuals. Often times, these people are rarely visited by their friends and relatives, and what they need is only to have someone who could listen to their stories and cheer them up.
Overall, the visit was really impactful to us. It opens the doors to something that is often forgotten by a lot of people especially the young people. It left us with a new-found sense of appreciation for our elders and duty we have to the lonely elders in our community.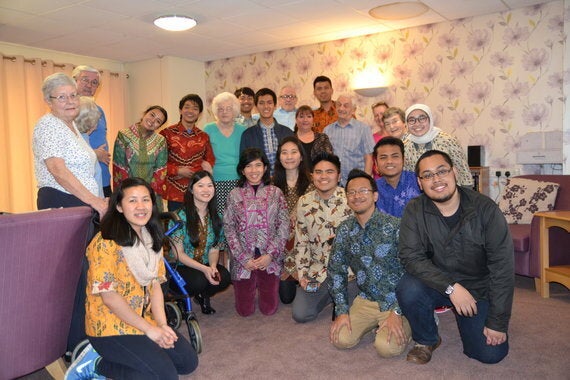 Related