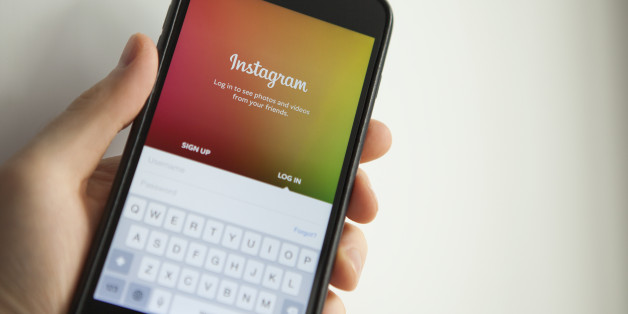 Erik Khalitov via Getty Images
Everyone one of us indulges in little luxuries. And why shouldn't we treat ourselves? From grabbing that extra cup of coffee on the commute to work or that extra pint on a night out or buying another handbag, pair of shoes, gadget, toys for the kids... and don't forget that special offer for a squirrel shaped nut cracker that you simply can't resist and then when you get home wonder what the hell you were thinking of! These everyday 'little' spends; made out of habit, impulse or simply to make us feel good; over time add up to a lot. I can't even begin to imagine how much I fritter away every year on things that add very little value to my life but have a huge impact on my bank balance. And that's just little old me... what happens when you are blessed with a much deeper pocket and a world full of shiny things to indulge in.
Many of us will have heard of the Rich Kids of Instagram (RKOI) - a group of wealth young people, many of whom have become infamous for their displays of extreme spending and gratification on Instagram - gold-plated Ferraris, helicopter shopping trips, $100,000 bar bills, pouring bottles of Cristal champagne over the side of a private yacht... their demonstrations of spending shock and thrill in equal measure.
Having money is a good thing. Money enables us to buy and experience many things and build the life we aspire to, and that's OK, but ultimately what is it that makes us 'richer' as individuals? Multiple studies over the years have shown that true happiness and inner richness comes not from the accumulation of wealth and possessions but from helping others. As the CEO of the international children's charity, Hope for Children, I am privileged to travel the world, visiting our projects and meeting the children we help. I can categorically say that no-thing on this planet beats the feeling of seeing a street child's face beaming brighter than the sun as she puts on her school uniform for the first time and finally goes to school; or the relief on the face of a 12-year-old who has been thrust into the position of responsibility caring for their younger siblings because their parents have died of HIV, knowing that we will support them with their rent, food and education costs; or seeing a toddler walk for the first time because we have supplied them with an artificial leg. This experience of richness pervades every pore of your being, filling your heart with warmth and your eyes with tears of joy.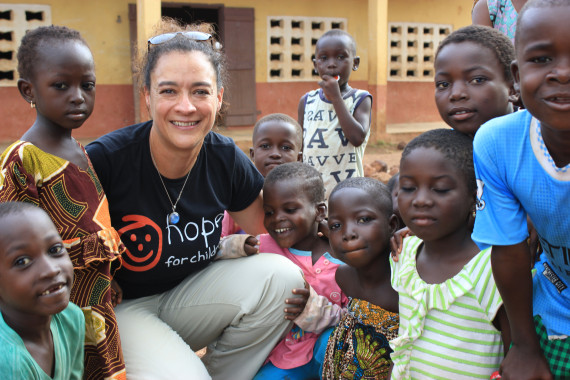 Seeing these two extremes got me thinking... How can we leverage the wealth exemplified by RKOI to support those with the greatest needs in the world, such that both groups of people become richer? Working with the wonderful people at Fallon and LAB, Hope for Children decided to actively reach out to the Rich Kids of Instagram and offer them the opportunity to support our life changing work and in the process become the Richer Kids of Instagram. By providing tangible examples of what their spending could 'do' we hope to encourage a new movement on Instagram that celebrates giving in the same way that others celebrate spending. For example, the value of just one swanky watch can run an entire HIV clinic in Uganda for a year or the cost of the annual service on a Lamborghini can enable hundreds of children with cancer in rural Sri Lanka to access specialist treatment and save lives. We think they're pretty awesome achievements to shout about!
The ultimate aim of the Richer Kids of Instagram campaign is to raise much needed awareness of Hope for Children's work around the world and the funds we desperately need to support the vulnerable children we work with. For a small charity like Hope for Children, every penny really makes a profound difference. Through the power of social media, we believe we want to encourage people to appreciate that be it the value of a cup of coffee or a jet ski, anyone and everyone can give a 'little', transform the lives of those who have quite literally got nothing, and at the same time enrich their own lives. By donating or sharing the posts, everyone can support our Richer Kids of Instagram campaign, and in doing so celebrate the act of giving and make life that little bit easier for some of the world's most vulnerable and wonderful children.
Murielle Maupoint is CEO of Hope of Children